Description

                                                                                     ~ SOLD ~
The Story of Doctor Dolittle, Being the History of His Peculiar Life at Home and Astonishing Adventures in Foreign Parts. Originally published in 1920. Written and illustrated by the British author Hugh Lofting, is the first of his Doctor Dolittle books, a series of children's novels about a man who learns to talk to animals and becomes their champion around the world. It was one of the novels in the series which was adapted into the film Doctor Dolittle.
Pages are all clean and secure. There are some scuffs and wear to the binding but overall a charming collectible copy.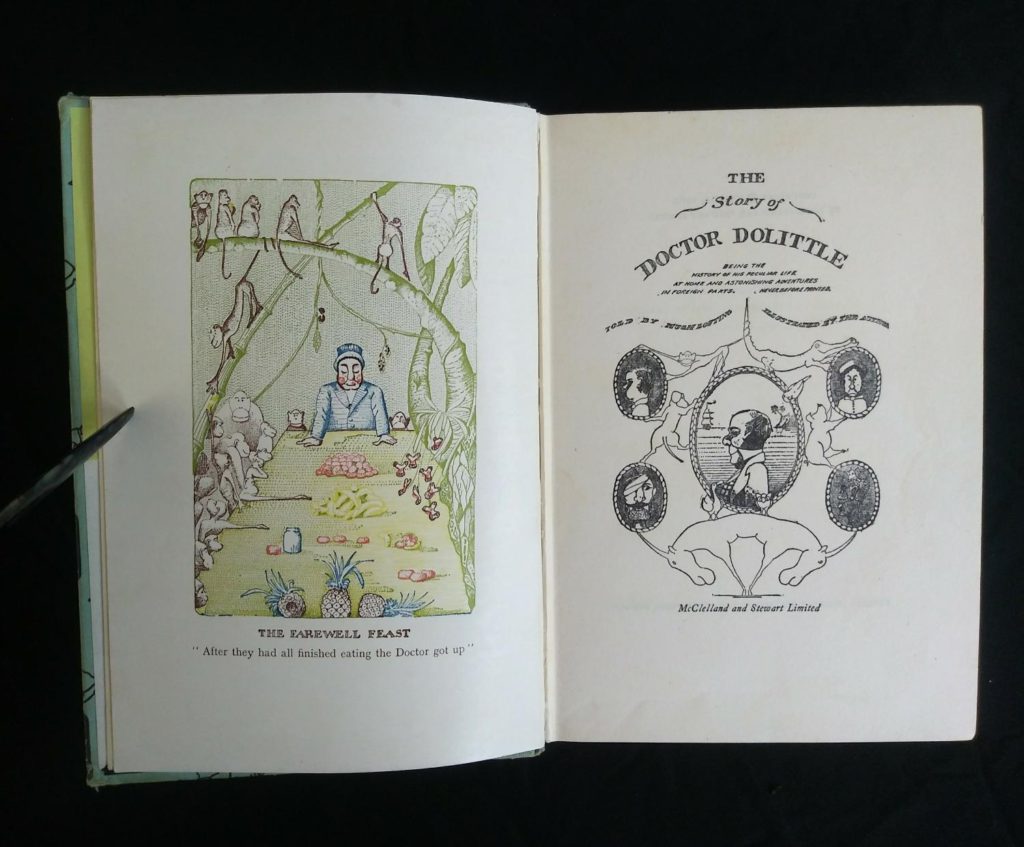 See all of the pictures posted in the Gallery Area!
You may also want to check out the 3 other Collectible Copies from the Doctor Dolittle Series that I have for sale;
– Doctor Dolittle's Garden, 1927 (8th impression)
– Doctor Dolittle in the Moon, 1928 (First Edition & printing)