Description
                                                       

~ SOLD ~
Doctor Dolittle's Garden, written and illustrated by Hugh Lofting. Published by J.B. Lippincott Company, Philidelphia, New York. Copyright 1927, eighth impression.
The condition is Very Good, with all 327 pages tightly secure to binding.
Synopsis (from Good Reads): (Doctor Dolittle's Garden, #7 of the series), Doctor Dolittle's assistant, Tommy Stubbins, reports on Professor Quetch, curator of the Dog Museum in the Home for Crossbred Dogs. Meanwhile, the doctor has learnt insect languages and hears ancient tales of a giant race of insects. Fascinated, the doctor plans a voyage to find them — but before he does so, one arrives in his garden.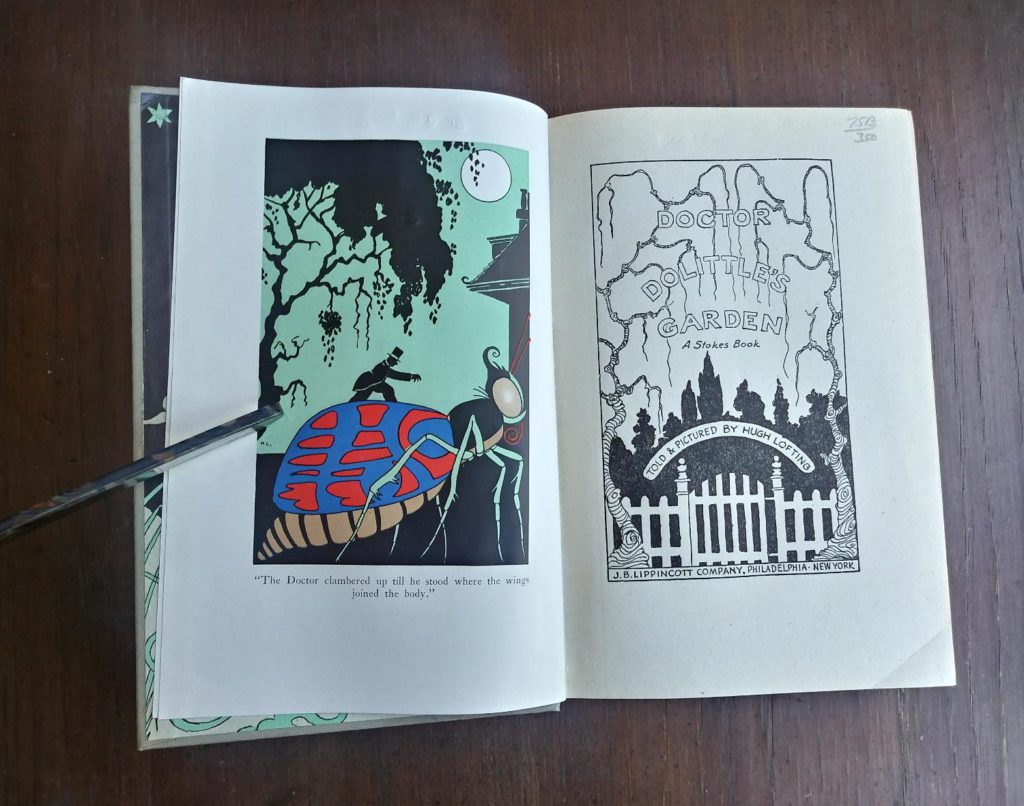 Ash Tree Books currently has 2 other books posted for sale from this Hugh Lofting collection:
~See all of the pictures posted in the Gallery Area of this posting!~
~ Price posted is in (CAD) Canadian Dollars ~