Description
The Small Miracle, by Paul Gallico. Published by Michael Joseph,Ltd. 1951. Edgar Norfield (illustrator). Hardcover. Condition: Very Good. Dust Jacket Condition: Very Good. 1st Edition. 1st printing. 
Previous owner's name written in pencil on front end paper. Rest of pages clear, no markings, binding firm. Dust jacket has been price clipped. In the 'Small Miracle', Paul Gallico has written a new story in the same genre as his classic: 'The Snow Goose', which in the ten years since its publication has proved not only one of the best-selling, but also one of the best-loved books of our time.
The book is dedicated to St. Francis, "A man among saints".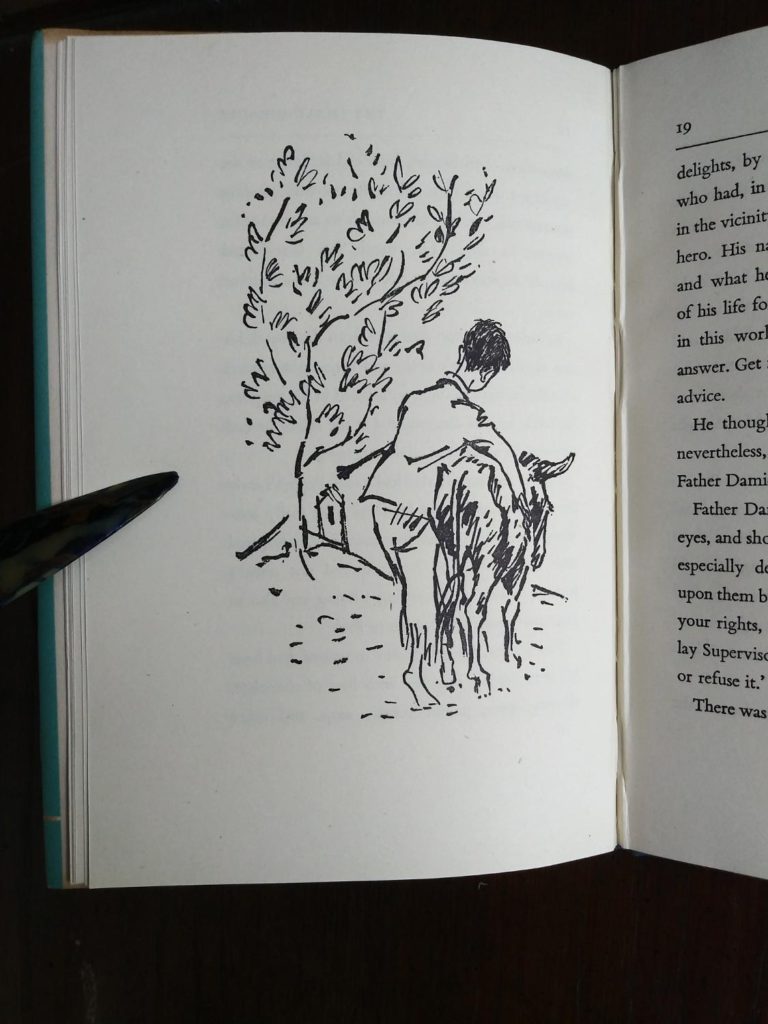 Synopsis:
"Once there was a boy named Pepino who lived in the mountain town of Assisi. He had no mother. He had no father. He lived in a stable with his donkey, Violetta.
Violetta was everything to Pepino."
Then one day Violetta gets sick, and nothing seems to help. Pepino is sure that if he can just bring her into the crypt of Saint Francis, who loves all animals, she will get well. But can he convince the priests to let him try?
Paul Gallico's tale of one little boy's pilgrimage of faith has touched hearts the world over.
~See all of the pictures posted in the Gallery Area of this posting!~
~ Price posted is in (CAD) Canadian Dollars ~