Description
The Tale of The Pie and The Patty Pan by Beatrix Potter.  Undated Scarce early edition.   Published by Frederick Warne and Co, Ltd. UK.  (Pre publisher number).
Undated. 1925 copy, dated by endpapers and no publisher number.  Un-common early edition and very bright. Book is very good condition with light rubbing to edges, upper binding edge has a slight rip in cloth (see image in gallery area for example of this) pages are mark free and all secure to the hinge.   A lovely early example and rare in this bright condition.  Size: 32mo – over 4″ – 5″ tall.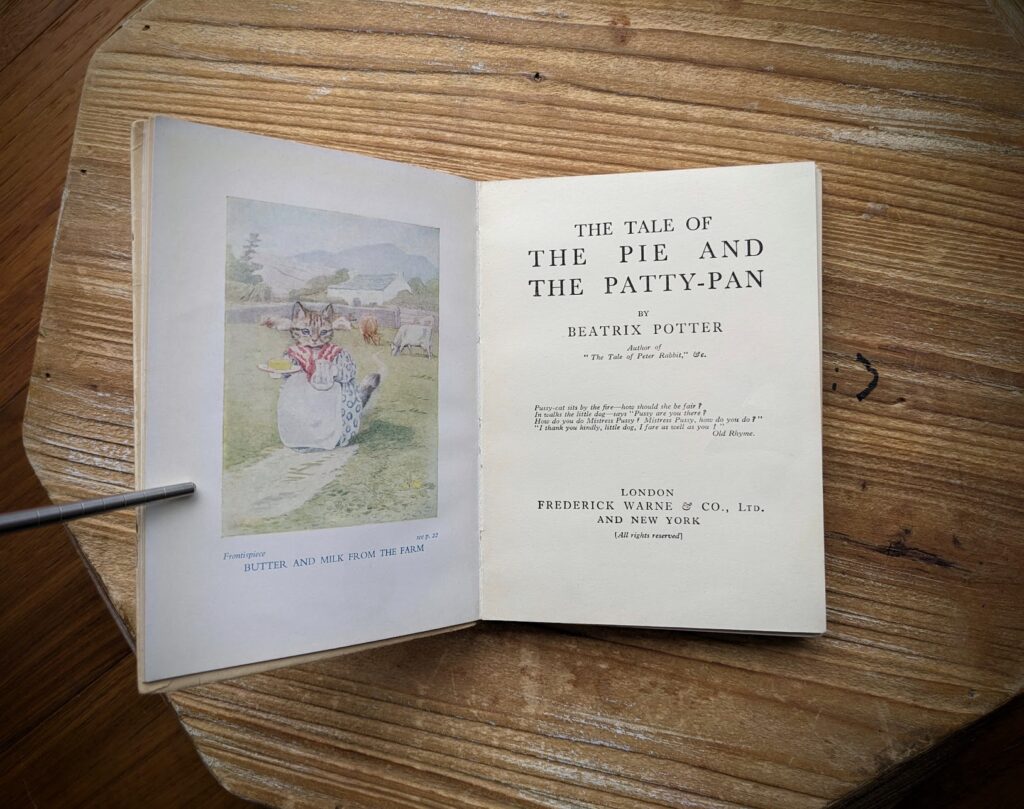 No Publisher number on dedication page (early 1925 edition):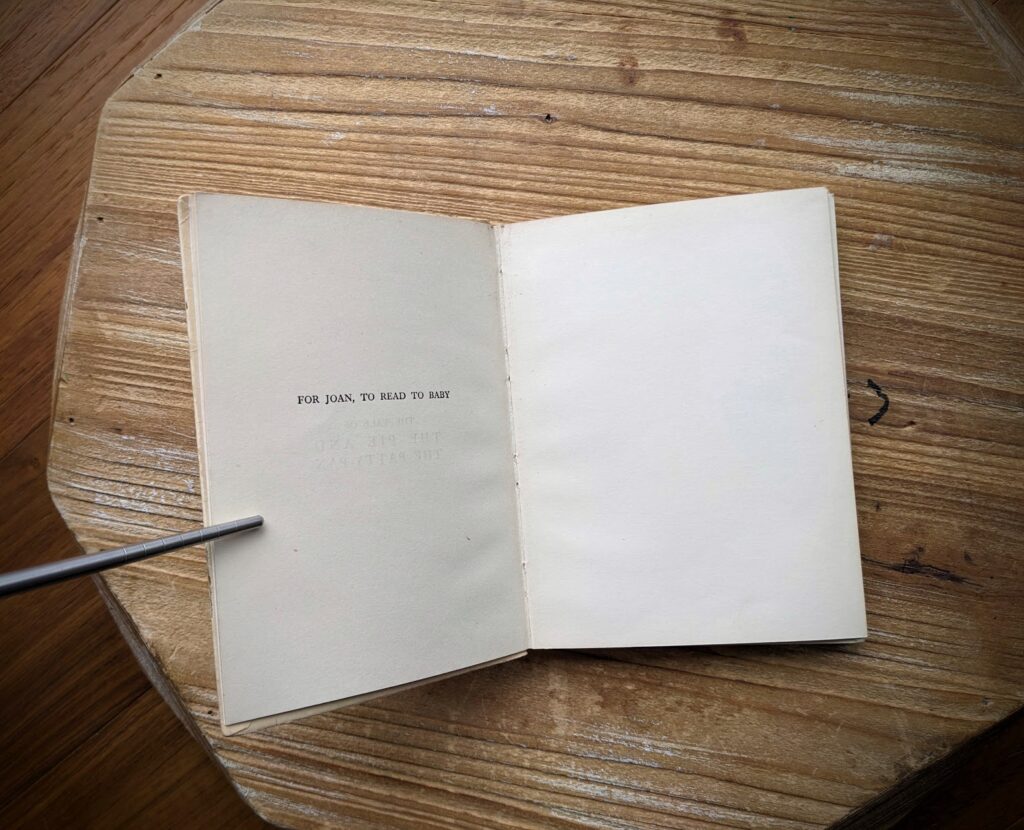 Synopsis (Goodreads:)

"Once upon a time there was a Pussy-cat called Ribby, who invited a little dog called Duchess, to tea…"
'The Tale of the Pie and the Patty-Pan' features the houses, gardens and streets of the village of Sawyer, where Beatrix Potter lived, at Hill Top, her first farm. The inhabitants, however, are animals rather than people, and problems arise when a singular cat invites a slightly-finnicky dog over to visit.
The landscape that Peter Rabbit first introduced to us in 1902 is still today one of Beatrix Potter's most popular and well-loved worlds. What started as an endearing story about a bunny rabbit would soon become the first ember for the illustrious series that is 'The World of Beatrix Potter', and a story which has endured retelling after retelling, at bedtimes all over the world.
Beatrix Potter (1866–1943) loved the countryside and spent much of her childhood drawing and studying animals. 'The Tale of Peter Rabbit', first published in 1902, was her first book. She later went on to publish more than twenty tales and collections of rhymes.
~See all of the pictures posted in the Gallery Area of this posting!~
~ Price posted is in (CAD) Canadian Dollars ~