Description
SOLD


An early copy of RAMOLA by George Eliot. It is the third edition and bound handsomely in leather. Published by in Chicago A. C. McClurg & Co. 1908. 2 Volumes.
Good overall condition other than the finish on the leather along the spine is worn away. Everything is tight with the spine are intact and in sound condition. 358 pages in this double volume novel, all clean and secure to hinge. Lovely b/w illustrations and photographs throughout. Golden gilt text block.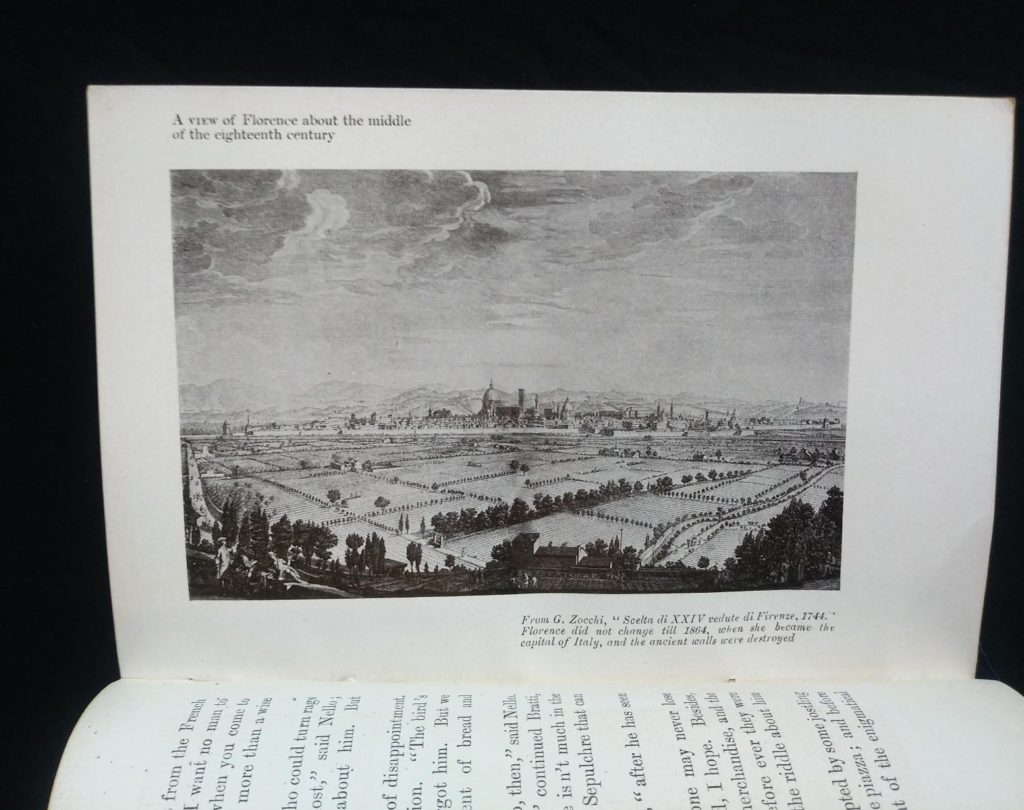 Synopsis (from goodreads):
One of George Eliot's most ambitious and imaginative novels, Romola is set in Renaissance Florence during the turbulent years following the expulsion of the powerful Medici family during which the zealous religious reformer Savonarola rose to control the city. At its heart is Romola, the devoted daughter of a blind scholar, married to the clever but ultimately treacherous Tito whose duplicity in both love and politics threatens to destroy everything she values, and she must break away to find her own path in life. Described by Eliot as 'written with my best blood', the story of Romola's intellectual and spiritual awakening is a compelling portrayal of a Utopian heroine, played out against a turbulent historical backdrop.
~ See all of the pictures posted in the Gallery Area! ~
~ Price posted is in (CAD) Canadian Dollars ~