Description
~ SOLD ~
Wonders of Transport by Cyril Hall, part of a series, Triumphs of Enterprise.
Not dated but published in 1914 by Blackie and Son Limited, This is a First Printing and First Edition.   Because of its historical information the University of Michigan put it into digital form.   The binding has a lot of charm.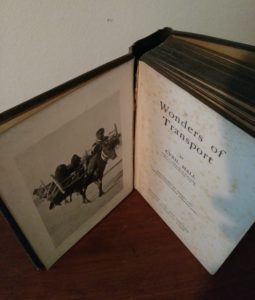 The book is in good condition other than a separation from binding adjacent to title page.  All 286 pages are still present and secure.
Here is a full appendix of the triumph of Enterprise series: 
Blackie and Sons, 1913. Price 3/6d. Reissued as The Enterprise
Library in 1929 with additional volumes.
Cyril Field, The Mystery of the Sea (1929)
Cyril Hall, Conquests of Engineering (1913)
—–, Conquests of the Sea (1916)
—–, Seven Ages of Invention
—–, Triumphs of Invention
—–, Treasures of the Earth (1915)
—–, Wood and What We Make of It (1913)
—–, The Wonders of Transport (1914)
Charles R. Gibson, Electricity as a Wizard (1929)
F. V. Monk and H. T. Winter, Great Exploits in the Air (1929)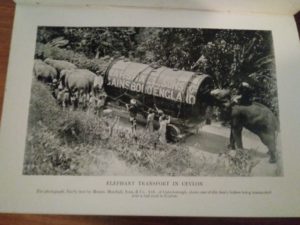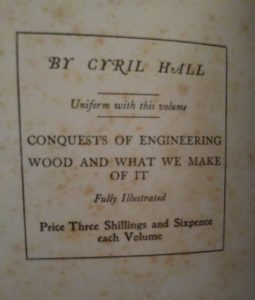 ~See all of the pictures posted in the Gallery Area of this posting!~
~ Price posted is in (CAD) Canadian Dollars ~