Description
~ SOLD ~
Madeline and the Bad Hat, 1958.

Illustrated by the author, Ludwig Bemelmans, First Trade Publication, Hardcover.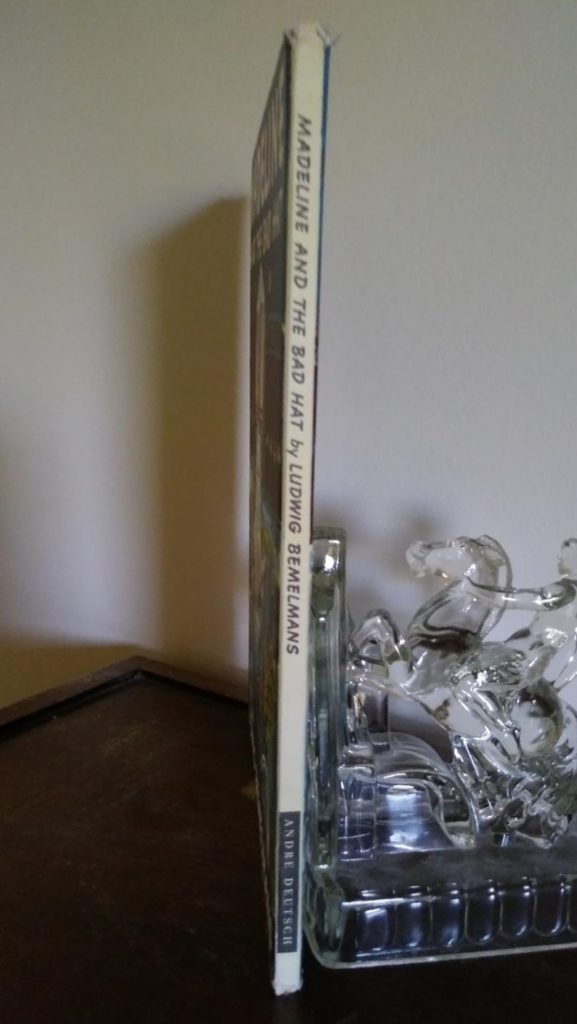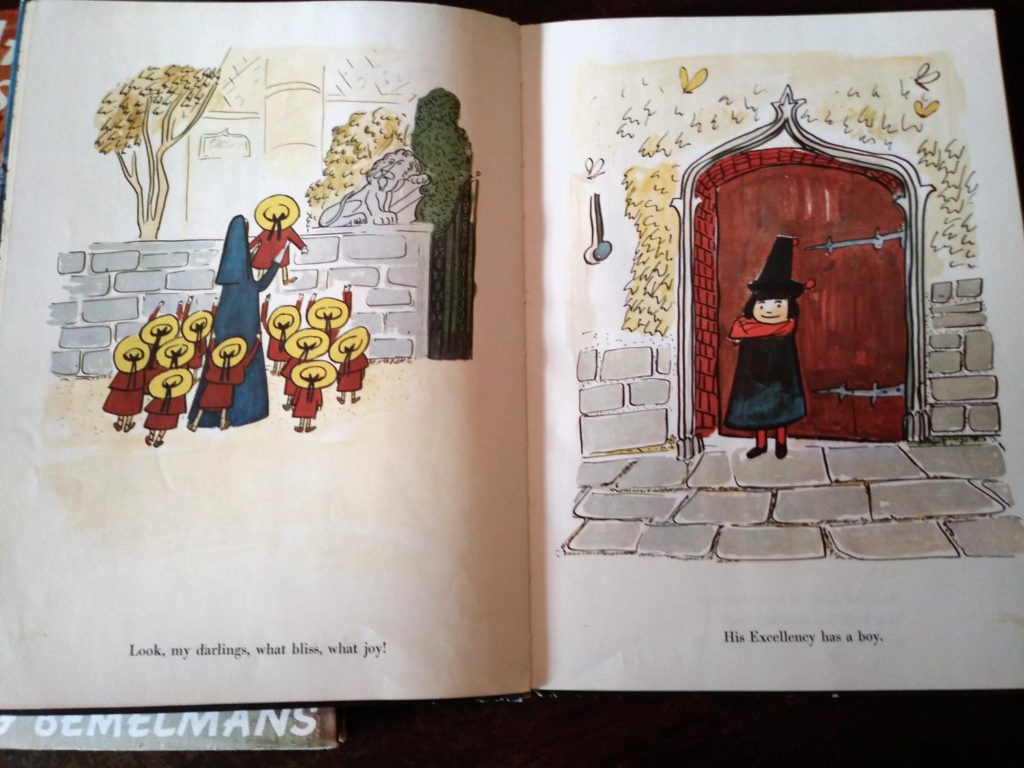 This is the First European Release, 1958. Published by Andre Deutsch Ltd., London. It is the First Trade Publication [First Published 1958]. The first and only prior publication edition of this book was in New York, 1957.  There is no ISBN number, so that is the clear indication it is the first 1958 Trade Print and not a reprint.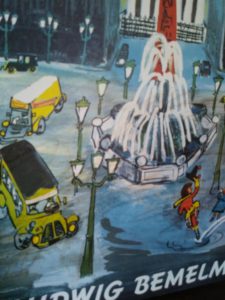 All pages secure. There is some light orange crayon scribble on the front cover that I took a close up picture of (most visible on white fountain). Some bumping to fore edges of text block. All around, a nice first edition copy.
This is 1 of 3 collectible publications of author Ludwig Bemelmans, Madeline, that I currently have for sale: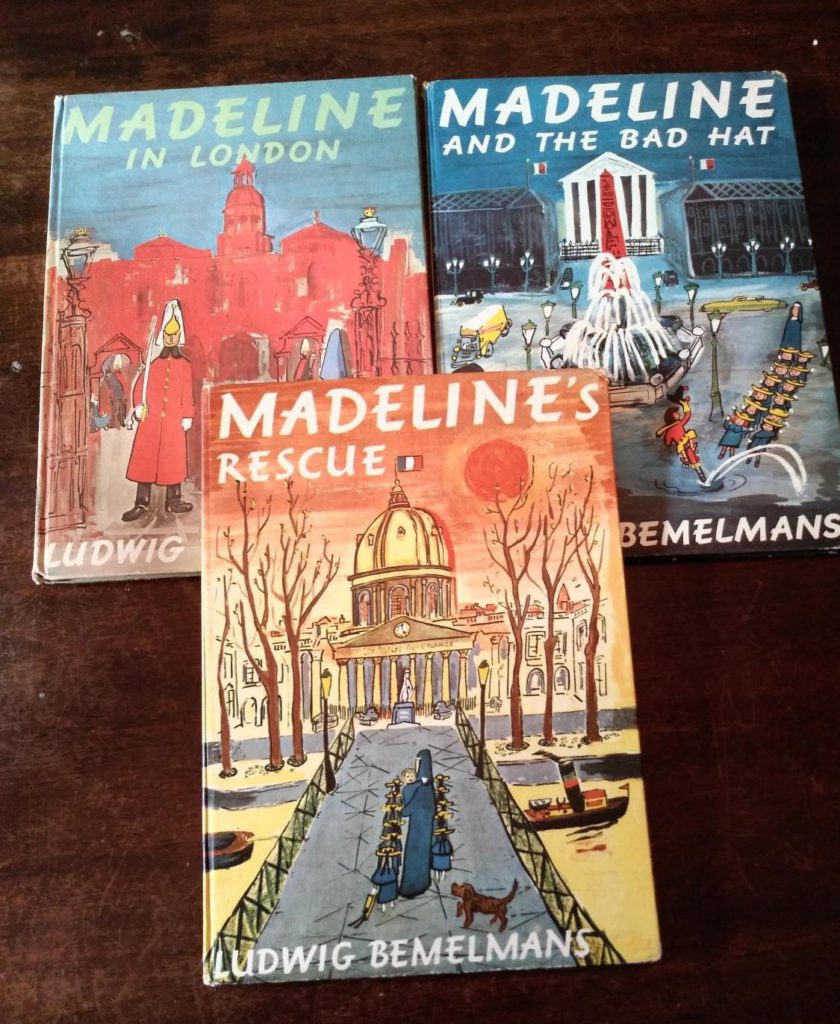 – 1958, Madeline and the Bad Hat, First Trade Edition (second ever publication), Asking: $235
– 1957, Madeline's Rescue, a Second impression of the First Edition, Asking: $148
– 1977, Madeline in London, Fourth Impression of First Edition, Asking: $70
---
Here is a link to First Edition and Collectible copies of Madeline and the Bad Hat on Ebay.
Here is a link to other Collectible early editions of Madeline and the Bad Hat selling on Amazon. (you have to click on 'collectible copies')
~See all of the pictures posted in the Gallery Area of this posting!~
~ Price posted is in (CAD) Canadian Dollars ~