Description
Publisher: Grossett & Dunlap (Illustrated Junoir Libray Edition)
Illustrator: Rafaello Busoni
Author: Charles Dickens
Year printed: 1948 (which is the earliest printing of this novel for the Junior Library Edition)
The dust jacket has some fading along spine, and has slight tattering and rips around edging.
The book itself is in impeccable condition with bright colours on cloth hard covered binding (see extra pictures in the comment thread to see the immaculate shape of the cloth binding). Sharp cornered binding with minimal bumping. Pages and clean and tight. Any collector would be quite pleased with the spine well intact, it is very fine condition so would make a great gift idea!
Lovely colour illustrations and black and white sketches throughout.
---
Here also is a FIRST ISSUE and FIRST PRINT for sale on Ebay :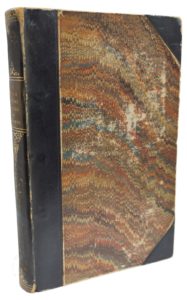 Please follow and like us: