Description

SOLD
The Last of the Mohicans, A Narrative of 1757 by James Fenimore Cooper. Illustrated by James Daugherty, Introduction by May Lamberton Becker.

The World Publishing Company, Rainbow Classics, Cleveland, Ohio. There is no date listed but it was printed late 1950s.
All pages are clean and secure to binding. The condition is Good. Binding colours are bright without any fading.  A nice Collectible copy. There are dozens of colour illustrations and black and white sketches throughout. 440 pages.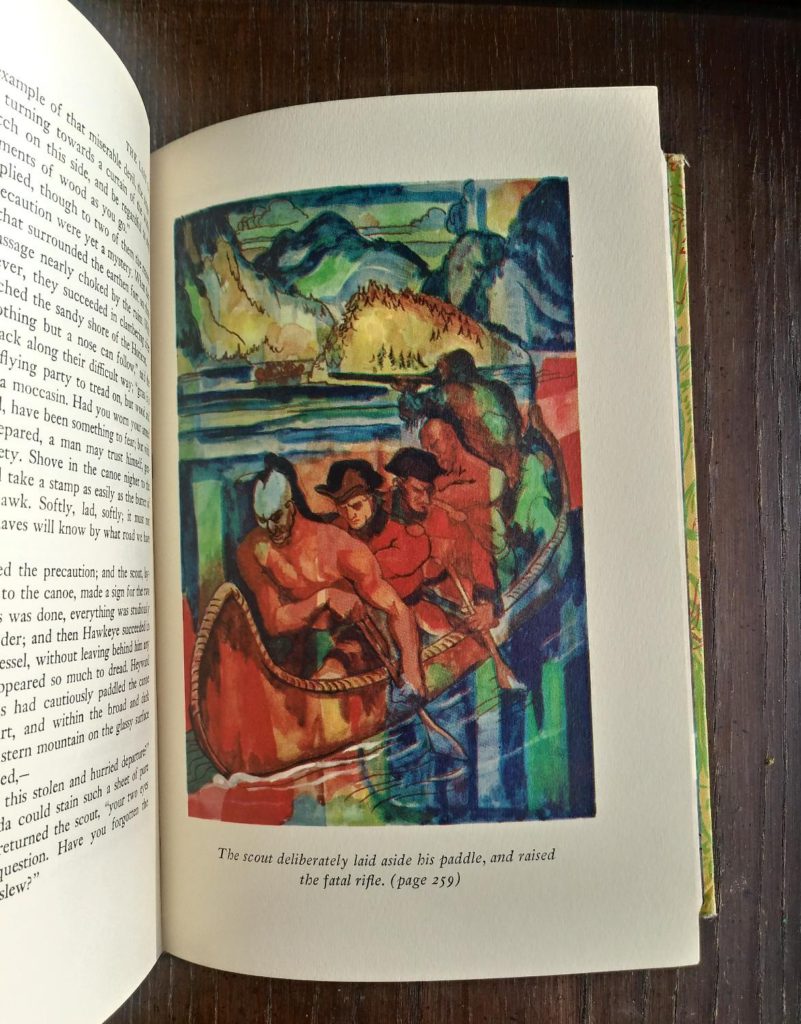 Here is a small sample of some quotes taken from this book, by the author, James Fenimore Cooper;
"History, like love, is so apt to surround her heroes with an atmosphere of imaginary brightness."
"Chingachgook grasped the hand that, in the warmth of feeling, the scout had stretched across the fresh earth, and in that attitude of friendship these intrepid woodsmen bowed their heads together, while scalding tears fell to their feet, watering the grave of Uncas like drops of falling rain."
"I've heard it said that there are men who read in books to convince themselves there is a God. I know not but man may so deform his works in the settlements, as to leave that which is so clear in the wilderness a matter of doubt among traders and priests."
"My day has been too long. In the morning I saw the sons of the Unamis happy and strong; and yet, before the sun has come, have I lived to see the last warrior of the wise race of the Mohicans.
"Is it justice to make evil, and then punish for it?"
"…any eye at all practiced in the signs of a frontier warfare, might easily have traced all those unerring evidences of the ruthless results which attends an Indian vengeance.
Still, the sun rose on the Lenape a nation of mourners."
"And am I answerable that thoughtless and unprincipled men exist whose shades of contenance may resemble mine?"
"The gifts of our colors may be different, but God has so placed us as to journey in the same path."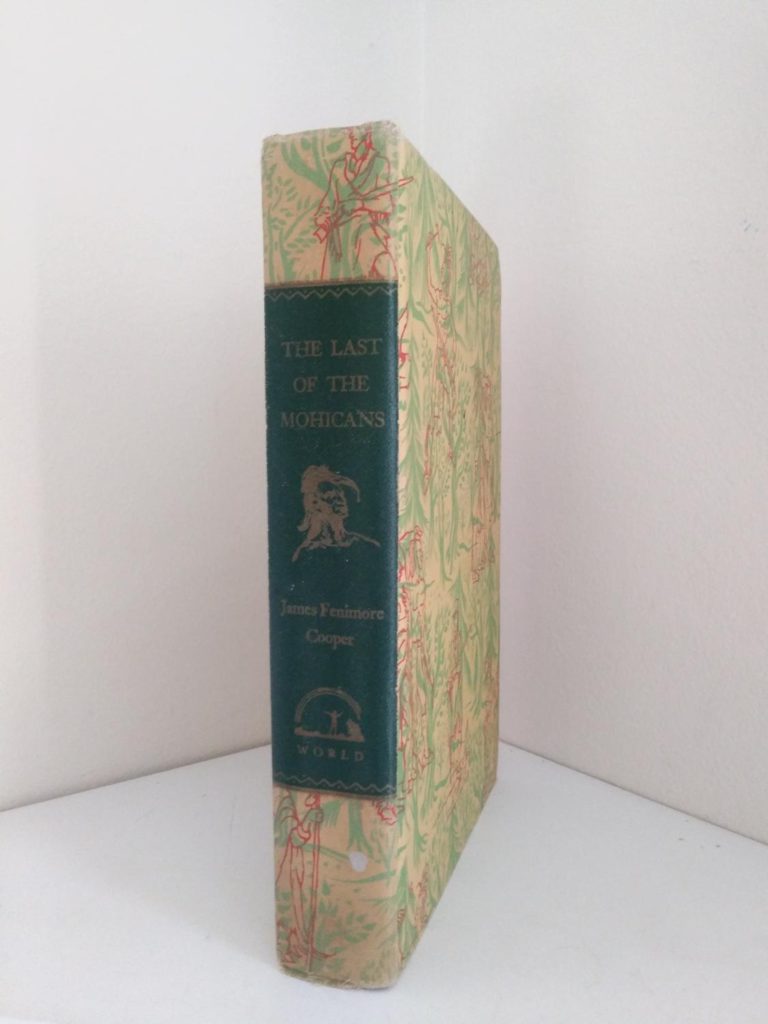 ~See all of the pictures posted in the Gallery Area of this posting!~
~ Price posted is in (CAD) Canadian Dollars ~