Description
SOLD
Ben Hur, by Lew Wallace. Handsomely bound and published in London by Charles H. Kelly.
This book is in Good Condition, it was well stored and cared for over the years. The only notable blemish is a slight split in the hinge between page 192 and 193 (see picture included in this post for example of this).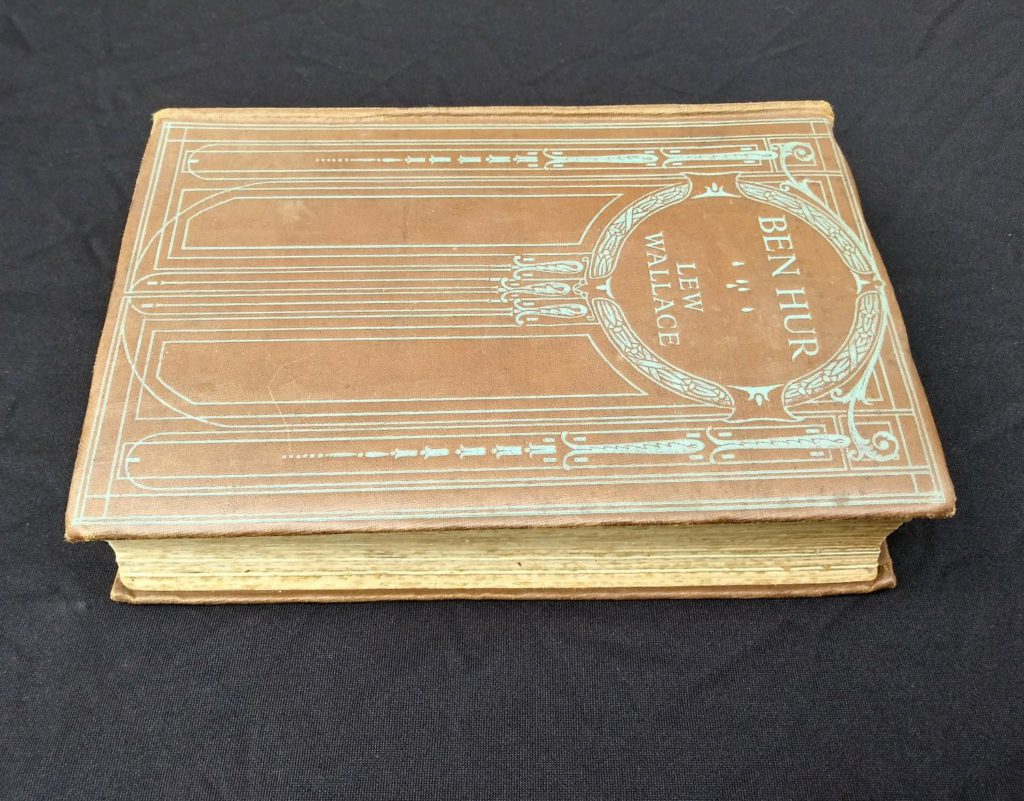 This is a scarce copy. It is undated but pre 1900 which can be detected from the history of the publishing company. Very first Ben Hur came into print year 1880. There is a fair amount of foxing to the pages which are indicative of its age. Full color and sepia toned illustration plates throughout. 428 pages.
This is an early copy of a well known classic, in beautiful condition sure to please any collector!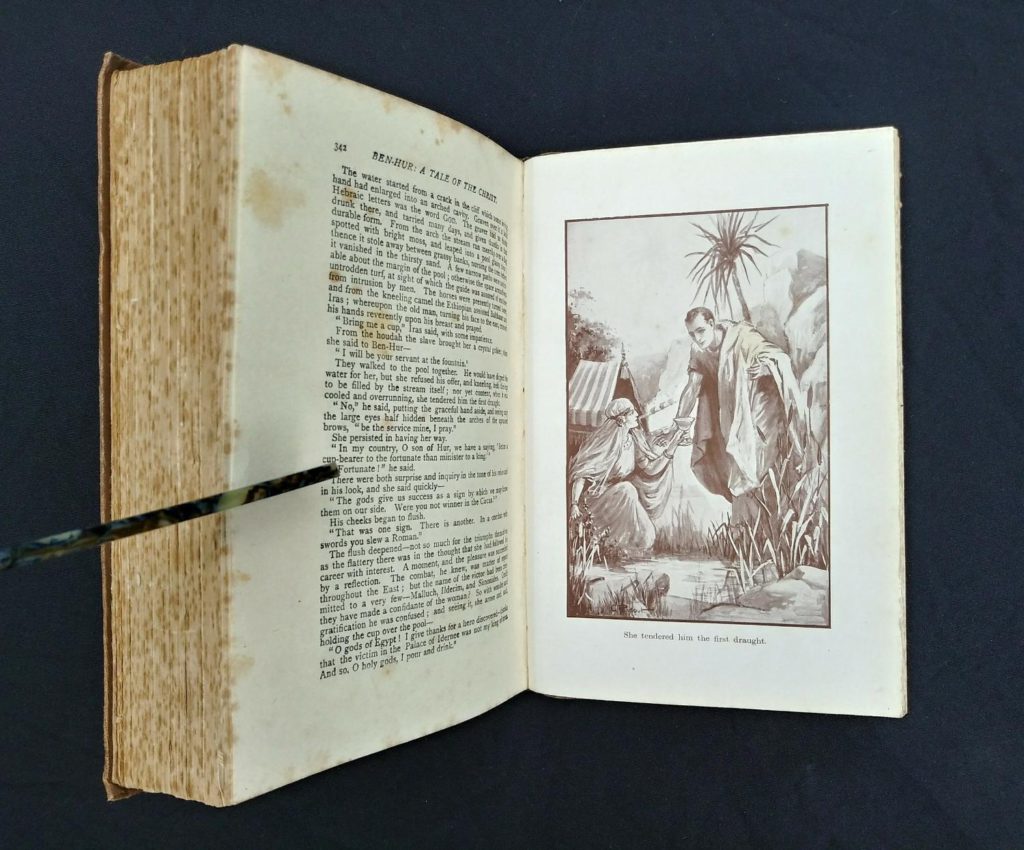 Sepia color illustration plates throughout book
Synopsis of book from Goodreads:
Ben-Hur: A Tale of the Christ (1880) by Lew Wallace is one of the most popular and beloved 19th century American novels. This faithful New Testament tale combines the events of the life of Jesus with grand historical spectacle in the exciting story of Judah of the House of Hur, a man who finds extraordinary redemption for himself and his family. A classic of faith, fortitude, and inspiration.
Another interesting excerpt from a Goodreads review about the Author:
Lew Wallace, who wrote this book, was a general with the Union army during the Civil War…. he witnessed some of the bloodiest battles this nation ever saw, and wrestled with the weightiest spiritual reasons for fighting a war…. the value of a slave's soul and being. He struggled for most of his life with having been blamed unjustly and unfairly for the direction the battle of Shiloh took. He later served as governor of New Mexico during a time of violence and political corruption…. had to wrestle with justice versus forgiveness. He had negotiated a contract of forgiveness with the outlaw Billy the Kid, and wrestled with "the powers that be" to try to deliver this pardon, even though he was living in a world of politicians. This author was not a shallow man, and when this book was written in 1880, it undoubtedly presented the dilemmas he'd wrestled during this difficult period of American history. I think he presents these stories & concepts in a poetically beautiful manner, and a spiritually cleansing manner. Although the literary style is different from what we've become accustomed to, the concepts and questions are cutting edge.
~ See all of the pictures posted in the gallery area! ~
~ Price posted is in (CAD) Canadian Dollars ~