Description
The Day of the Dog by George Barr McCutcheon.  Printed in 1904 by Dodd Mead & Company.  Illustrated by Harrison Fisher; Margaret Armstrong; Helen Maitland Armstrong.  First Edition.  

Good condition. Charming Red decorated cloth, gilt title to spine. 5 colour plates. B/w text decorations. 137 pages. Top edge gilt, others untrimmed. All pages present, clean and secure to hinge.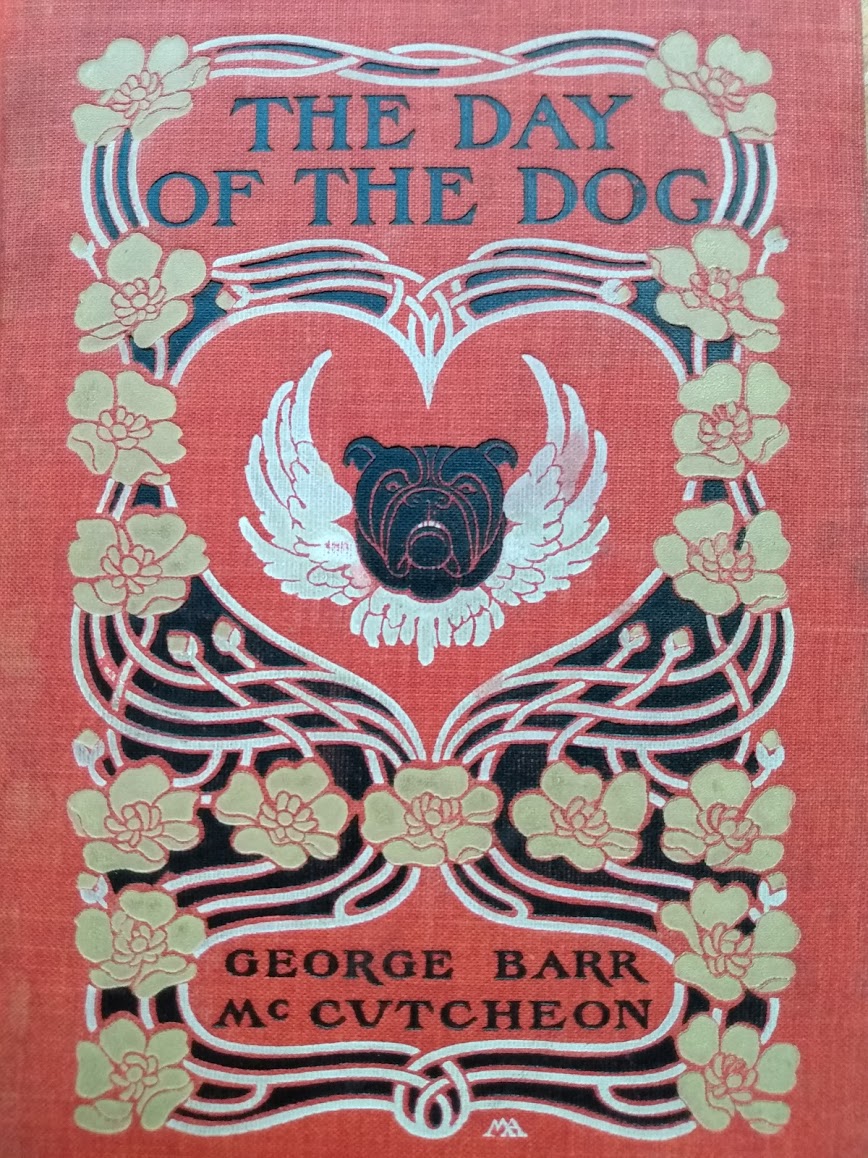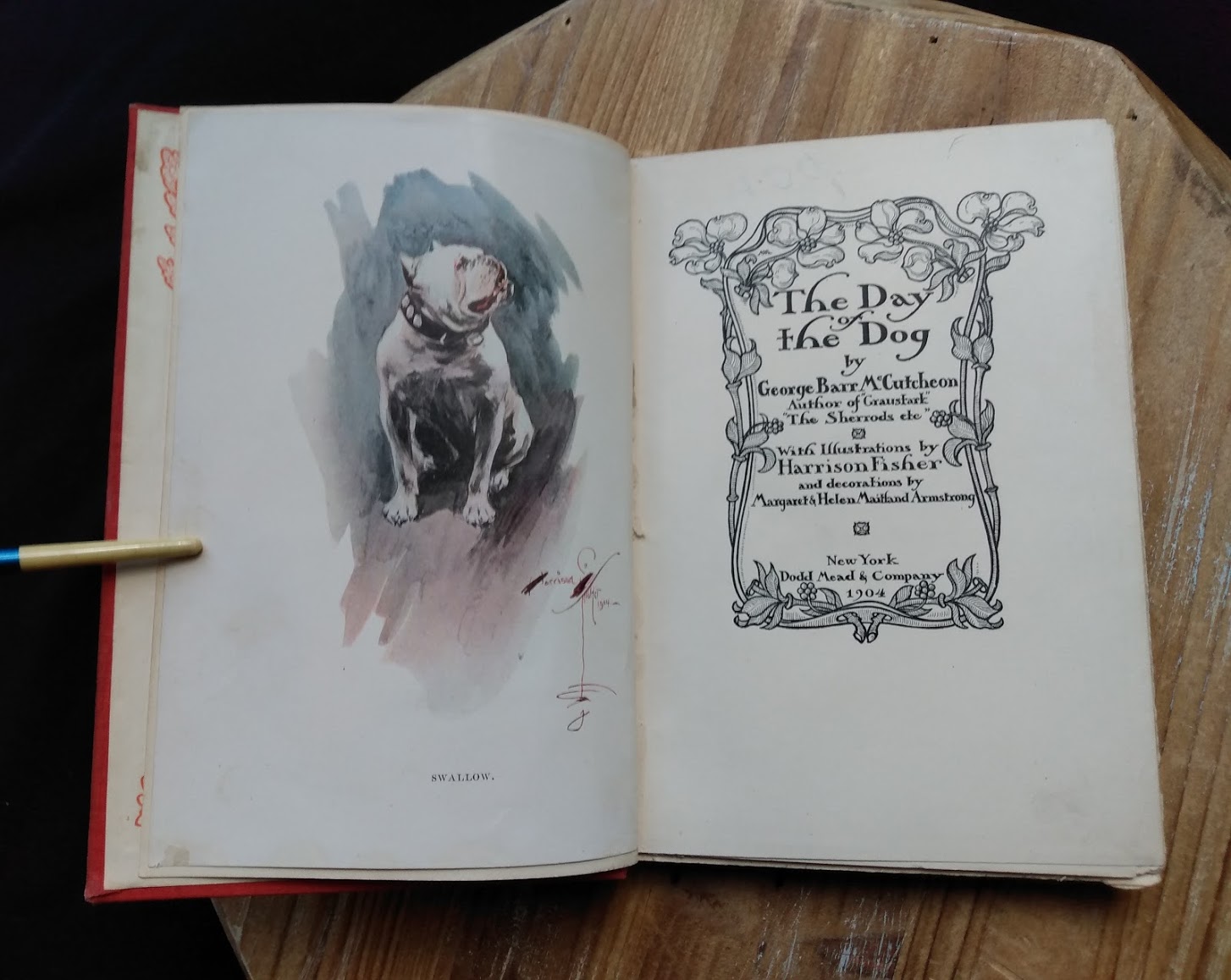 Synopsis from Goodreads:
This short story, first published in 1904, is a romantic comedy with a touch of the thriller.
A lawyer walks onto farmland to discuss business with a young widow, however, an encounter with a savage bulldog results in him climbing up a ladder in a barn and sitting on a beam. The arrival of fellow humans does not solve the lawyer's predicament.
This brief tale is face-paced, with no pointless digressions, and features some quality dialogue.
~See all of the pictures posted in the Gallery Area of this posting!~
~ Price posted is in (CAD) Canadian Dollars ~