Description
Right to Be Lazy and Other Studies by Paul Lafargue.  Published in 1907, Chicago, Charles H. Kerr & Co.
Rare First edition copy in Condition: A+. There are no markings, clean copy.  All 164 pages are secure to hinge.
In 1883, Paul Lafargue, Karl Marx's son-in-law, wrote Right to Be Lazy, a political pamphlet that argued for liberation from the obligation to work.  A fight he considered commensurate with workers struggle for a more humane workplace.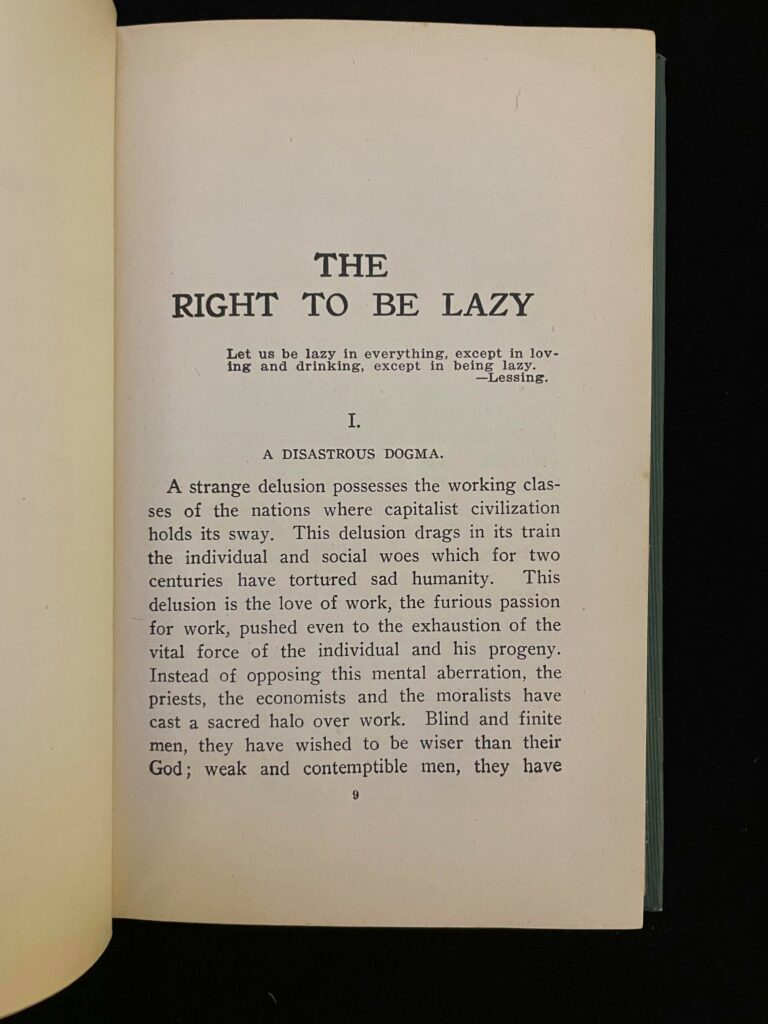 Synopsis from Goodreads:
Paul Lafargue's masterpiece, The Right To Be Lazy, at once funny and serious, witty and profound, elegant and forceful, is a logical expansion of The Right to the Pursuit of Happiness announced by Thomas Jefferson in the Declaration of Independence. It was not only extremely popular but also brought about pragmatic results, inspiring the movement for the eight-hour day and equal pay for men and women who perform equal work. It survives as one of the very few pieces of writing to come out of the international socialist movement of the nineteenth century that is not only readable-even enjoyable-but pertinent. This new translation by Len Bracken, fuller than previous versions in English, is supplemented by Lafargue's little-known talk on The Intellectuals."Confronted with this double madness of the labourers killing themselves with over-production and vegetating in abstinence, the great problem of capitalist production is no longer to find producers and to multiply their powers but to discover consumers, to excite their appetites and create in them fictitious needs."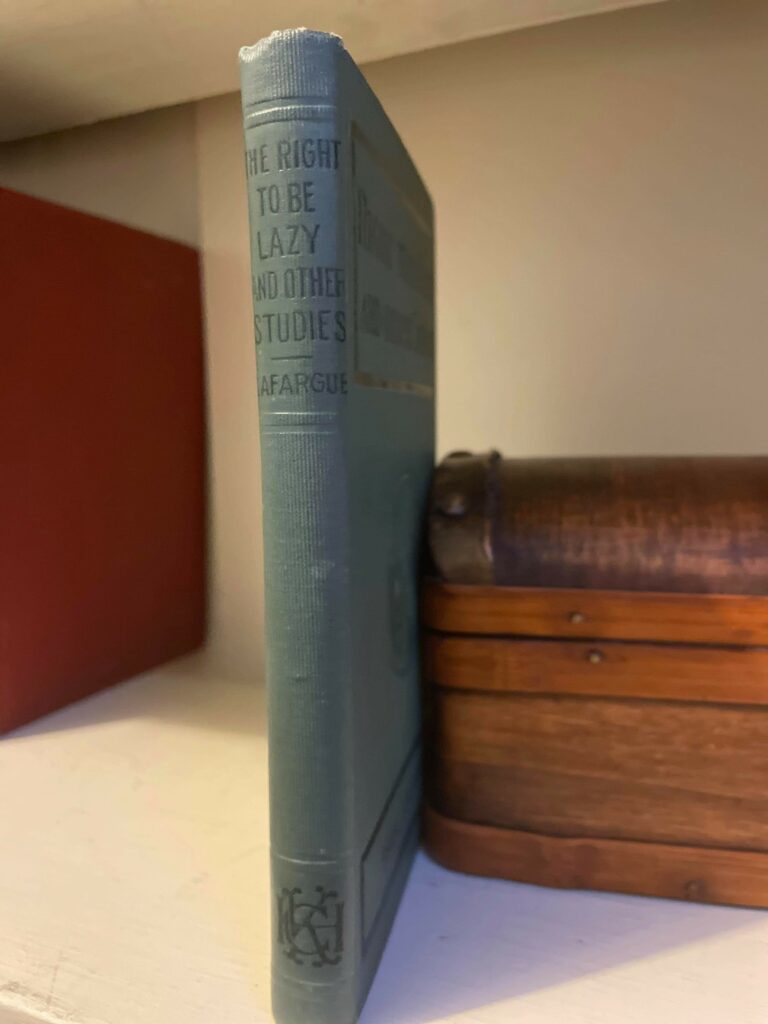 Quotes from Paul Lafargue:

"Our epoch has been called the century of work. It is in fact the century of pain, misery and corruption."
Confronted with this double madness of the labourers killing themselves with over-production and vegetating in abstinence, the great problem of capitalist production is no longer to find producers and to multiply their powers but to discover consumers, to excite their appetites and create in them fictitious needs."
~See all of the pictures posted in the Gallery Area of this posting!~
~ Price posted is in (CAD) Canadian Dollars ~