Description
SOLD
Posthumous Papers of the Pickwick Club by Charles Dickens. Published by Ward Locke & Co. Ltd, London, New York & Melbourne, in 1906.
(Undated by publisher. Dated from presentation plate.)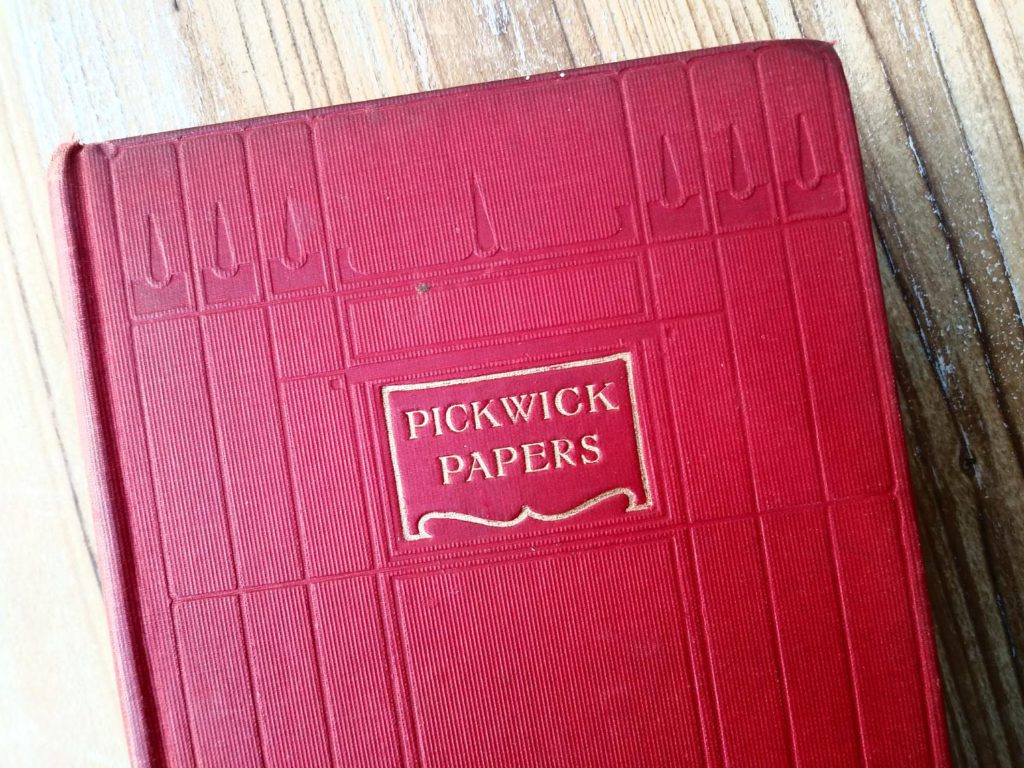 Red cover with blind stamp printing and gilt lettering, lightly rubbed corners and spine-ends. Binding generally good throughout there are not any seam splits or pages that are separated from the hinge. 514 pages. All pages clean with exception of a gift annotation on page prior to the title page – 'Xmas 1908'.

Synopsis of book (from Goodreads):
Few first novels have created as much popular excitement as The Pickwick Papers–-a comic masterpiece that catapulted its 24-year-old author to immediate fame. Readers were captivated by the adventures of the poet Snodgrass, the lover Tupman, the sportsman Winkle &, above all, by that quintessentially English Quixote, Mr. Pickwick, & his cockney Sancho Panza, Sam Weller. From the hallowed turf of Dingley Dell Cricket Club to the unholy fracas of the Eatanswill election, via the Fleet debtor's prison, characters & incidents sprang to life from Dickens's pen, to form an enduringly popular work of ebullient humour & literary invention
~ See all of the pictures posted in the Gallery area of this post! ~
~ Price posted is in (CAD) Canadian Dollars ~