Description
SOLD
Black Beauty by Anna Sewell. The Heirloom Library published 1949 in Great Britain. This is the 1949 1st printing of this Edition.
This edition was reprinted several times and reprints are all stated after this print. With drawings by Maurice Wilson.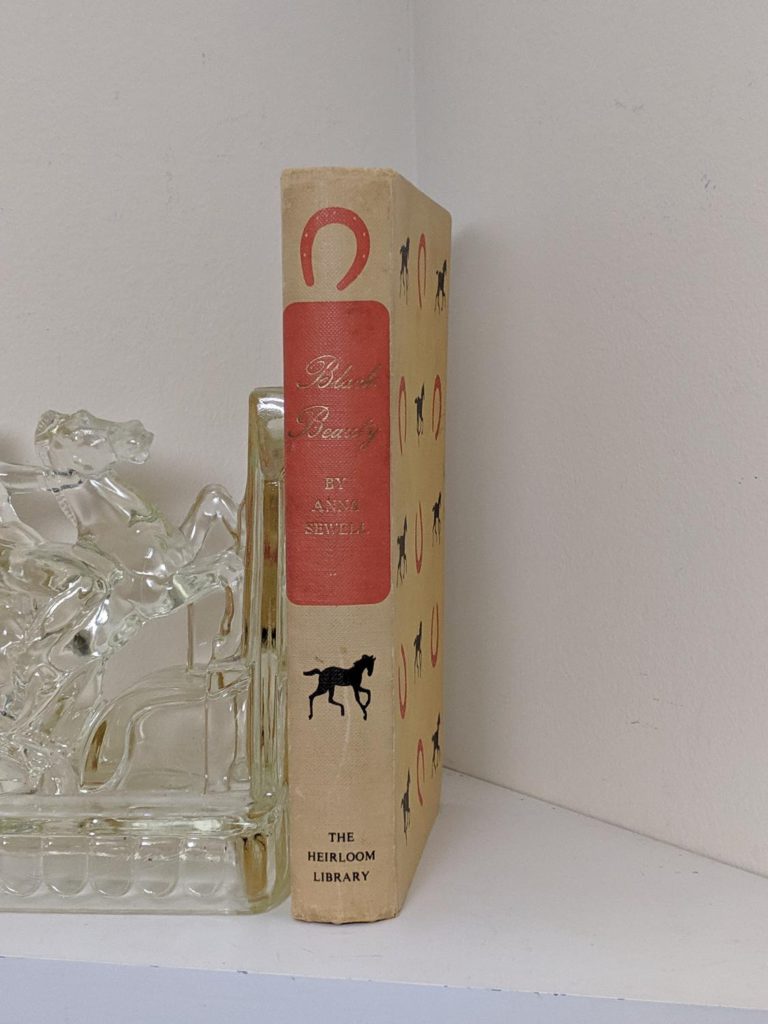 Synopsis (from Goodreads):
Black Beauty spends his youth in a loving home, surrounded by friends and cared for by his owners. But when circumstances change, he learns that not all humans are so kind. Passed from hand to hand, Black Beauty witnesses love and cruelty, wealth and poverty, friendship and hardship . . . Will the handsome horse ever find a happy and lasting home?
~See all of the pictures posted in the Gallery Area of this posting!~
~ Price posted is in (CAD) Canadian Dollars ~