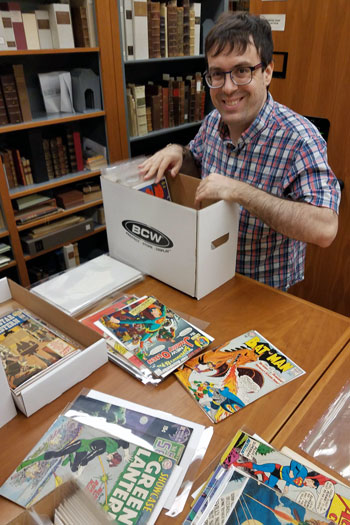 University of South Carolina acquires rare comics collection from single donor. U of SC recently acquired quite the historic "gift." School representatives took two trips to an Ohio residence with two 26-ft. long moving trucks, to transport one of the largest comics collections ever donated to a U.S. library. Both trucks came back completely filled.
This article was derived from news source Cola Daily. It was written by Managing Editor, Karamie Sullivan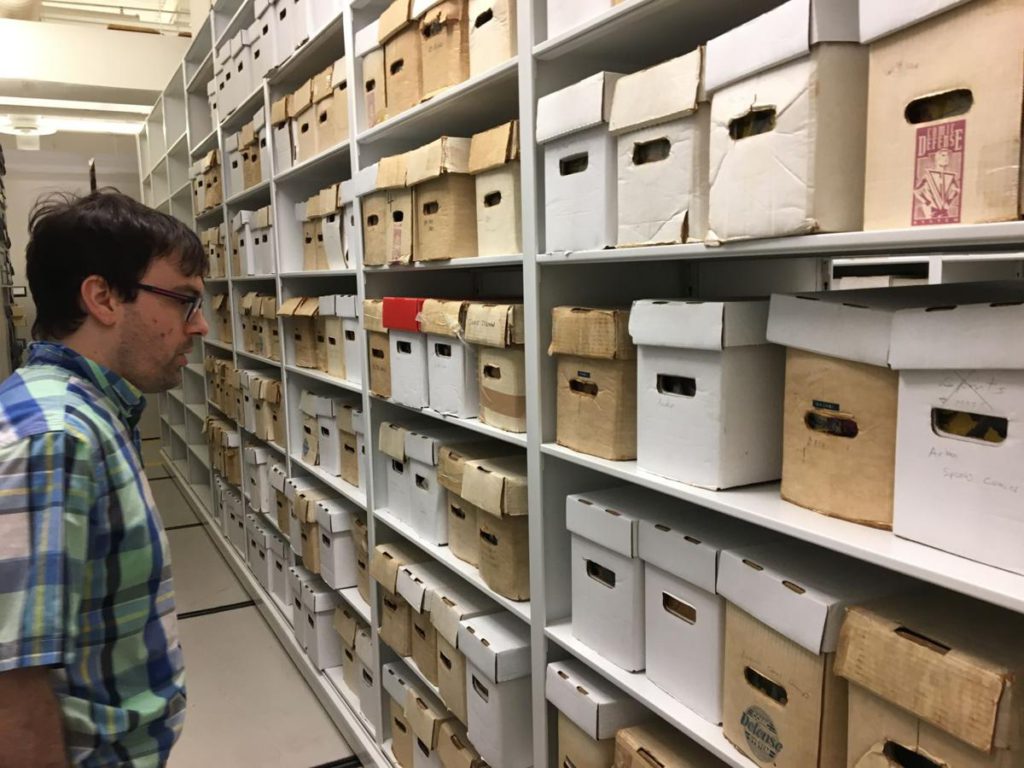 Lifelong collector Gary Lee Watson sent out information to a rare book sellers list, notifying recipients that he was looking to find a new "home" for his collection. UofSC Reference and Instruction Librarians Michael Weisenburg and David Shay said they jumped at the chance to get the comics.
When they got to Ohio, Shay it was an overwhelming experience. "It was almost three storage units piled high of these long boxes [filled with comic books]. And in his garage, his basement… it took two trips to get most of it down here," he said. The entire collection consists of 143,000 unique comic books, 20,000 magazines, 15,000 paperbacks, 5,000 pulp publications and other items.
The collection includes rare issues such as Marvel Comics Avengers #1, Star Trek #1, The Brave and the Bold #28 (first appearance of the Justice League of America), and comics with the first appearances of the Fantastic Four, Iron Man, Thor, Captain America, the Hulk, the Black Panther, Vixen, and Hal Jordan as the Green Lantern.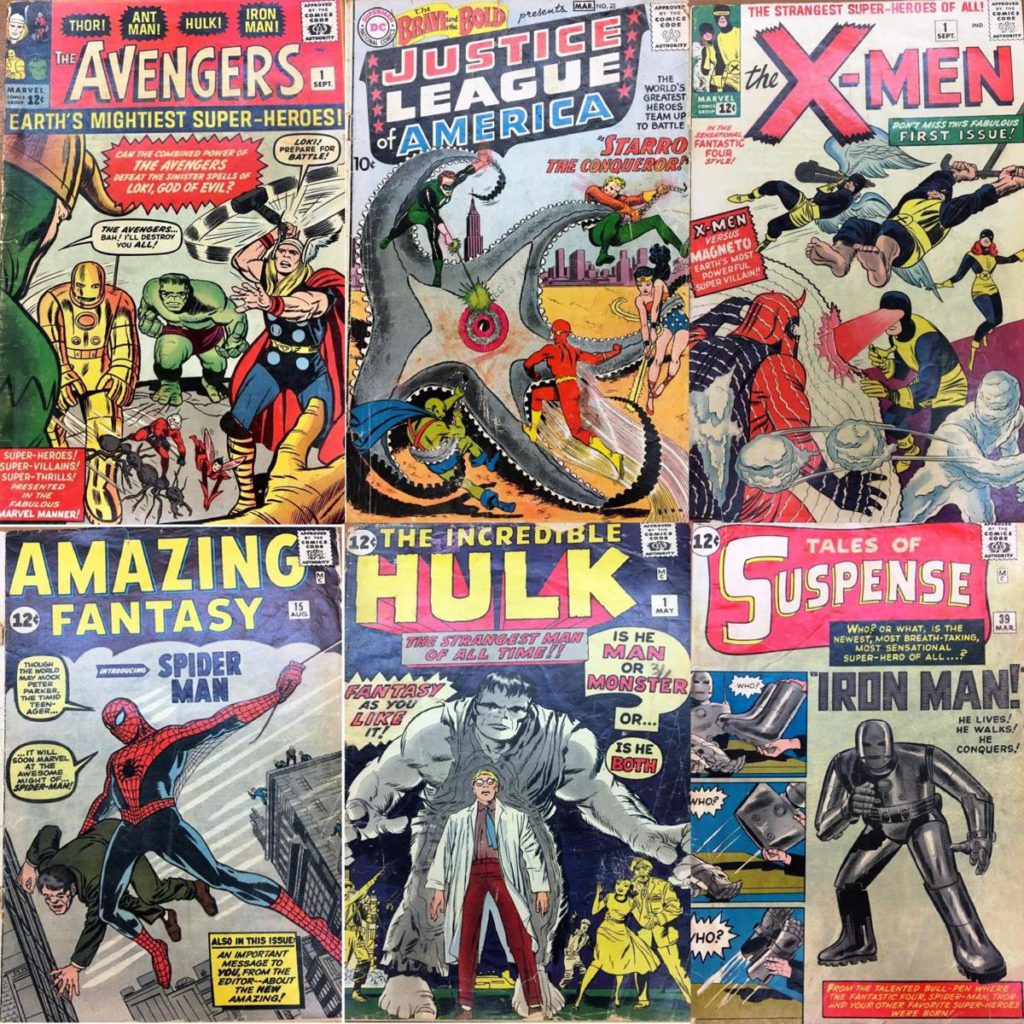 According to university representatives, the collection spans the entirety of comics history:
The Platinum Age (1897 to 1938), when comic books often consisted of compilations of newspaper comic strips. The Golden Age (1938 to 1950), during which superheroes like Superman were born. The Silver Age (1956 to 1970), The Bronze Age (1970 to 1985), and the Modern Age (1985 to present).
Now that UofSC is housing the extensive collection at the Irvin Department of Rare Books and Special Collections, Shay and Weisenburg are going through each box to process the comics and properly preserve them. They said it's been fun knowing they would come across many rare issues. "I mean, when I saw Amazing Fantasy I was like, whoah," Shay said. "And discovering all the bizarre stuff, the horror stuff, and the romances."
Both librarians said it's a once-in-a-lifetime chance to acquire such a collection. "This is his (Watson's) life's work, this is the accumulation of 50 years of collecting. This is not something we could possibly do ourselves," said Weisenburg.
Some are now being stored in the library's vault, which stays at 60 degrees and 30 percent relative humidity. Weisenburg said they will have to make one more trip to Ohio to get the last of the collection.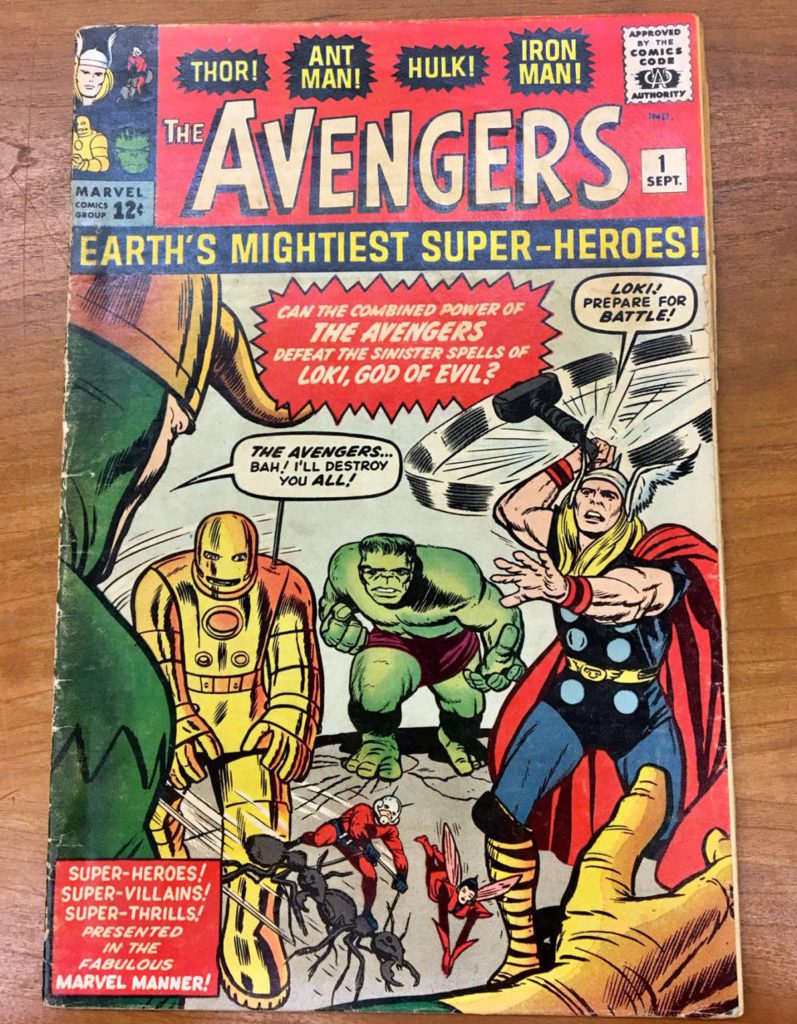 The good news for comic book fans is that any member of the public with a photo ID can read the donated comics in the library.

Though, the comic books offer more to USC than just nostalgia.

"It's not just a collection of comic books… this really is a collection of 20th-century literature," Weisenburg said. "Comic books responded to whatever was going on in pop culture."

Having the original, physical copies of the comic books also has a value beyond the story itself, said Mark Minett, an assistant professor of film and media studies who teaches literature through classes based on comic books.

For example, the original Marvel comics included the "Bullpen Bulletin," which was similar to a letter to the editor section for newspapers, Minett said. There, Stan Lee answered readers' questions and occasionally threw a little bit of snark at some of the sillier questions.

The rarest of the comics will share in an underground safe with medieval manuscripts and original Hemingway writings, USC libraries spokeswoman Nicole Carrico said.

"This was a lifelong pursuit and passion collecting these comics," Carrico said. "We are so happy to have them in our library."
There will be an exhibit showcasing many pieces of the collection in August at the university's Hollings Library (connected to the Thomas Cooper Library).
News Source link: Cola Daily

The text in this article with the yellow background are excerpts taken from this news source: Bleeding Cool

Great further reading: The Post and Courier

Here is a fantastic Landing page to search for Collectible Comic Books Online on Abe Books: