Description
SOLD 
The Swiss Family Robinson, is "an account of the adventures of a Swiss pastor and his family on an uninhabited Island".
Translated by Henry Frith. Published London: Ward, Lock & Co., Limited. New York and Melbourne.
There are 200 illustrations in this beautiful Antique book.  Rare.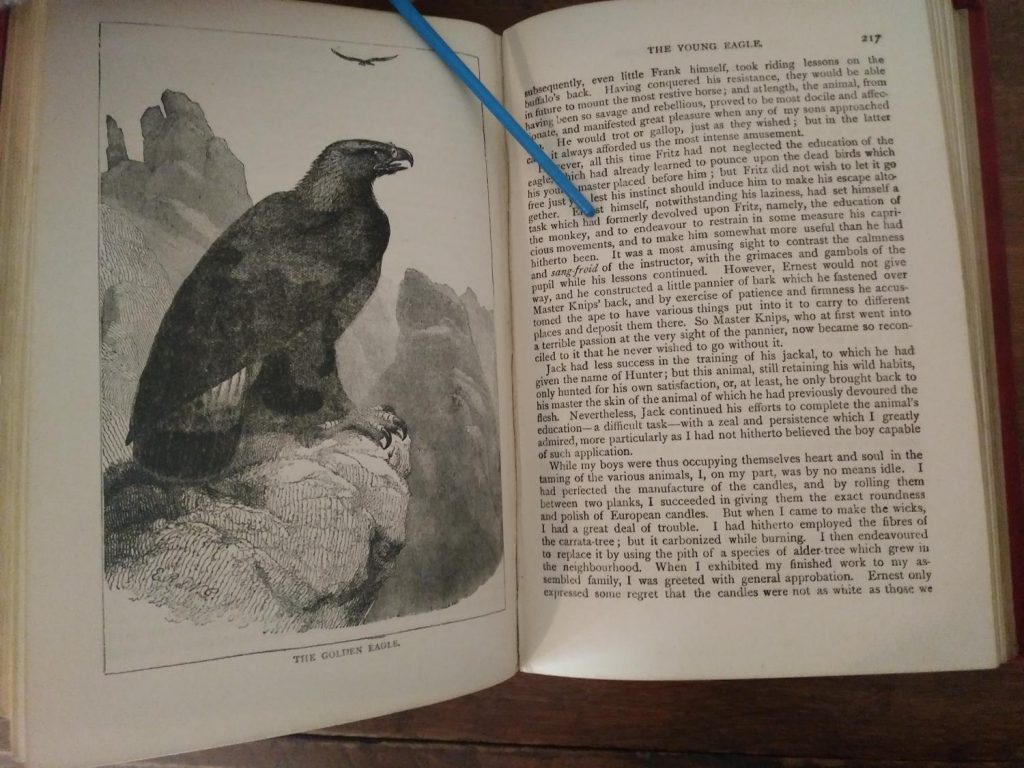 All pages are present and secure to the binding.
This book is undated but I definitely know it was printed between the years 1873 and 1879. This is because it was just after 1879 that Ward & Lock opened offices in New York and London, and in 1879 they changed their name again to Ward, Lock, Bowden Ltd.  You can read more about this specifically and the full printing history of Ward, Lock & Co at this link :
~See all of the pictures posted in the Gallery Area of this posting!~
~ Price posted is in (CAD) Canadian Dollars ~