Description
Legends from the Forest told by Chief Thomas Fiddler. Edited by James R. Stevens and translated by Edtrip Fiddler. Published in 1985 by Penumbra Press.  First Edition.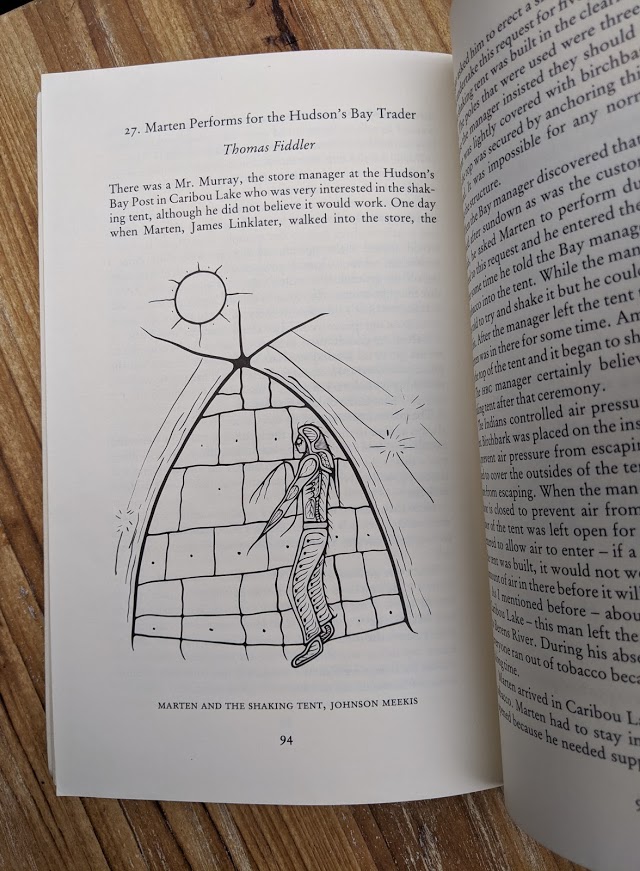 The book is in overall Good Condition.  109 pages are all mark free and secure to hinge.  Crease to front cover bottom right edge.  There is some ephemera found inside the book which includes the original receipt from purchase and a bookmark from the bookstore it was originally purchased from in Thunder Bay, Ontario. Canada.
From Penumbra Press:
These stories are told by Chief Thomas Fiddler with help from his friends—Edward Rae, Titus Goodman, Thomas Linklater and Abel Fiddler. Together with Sacred Legends and Killing the Shamen this volume forms a trilogy of Sandy Lake stories from Penumbra Press.
"The stories illustrate an organic view of existence, an essential for those inhabiting the boreal forest. From the mythological Weesakajac (teacher and fool) to the medicine battles between clans, the feats of the Yorkboat men of the Hudson's Bay era, and the heroes of Old Young Lad, "Great Northern Captain Assup," and James Linklater, these storytellers dramatize the socio-cultural dynamics of their homeland. They give the how-and-why, mysticism, mystery, and madness."
—Lenore Keeshig-Tobias
~See all of the pictures posted in the Gallery Area of this posting!~
~ Price posted is in (CAD) Canadian Dollars ~