Description
War and Peace (Four Volumes in Two) by Count Lyof N. Tolstoy, this is the first volume.  Published by The Walter Scott Publishing Co.  Illustrated by E. H. Garrett.  Authorized translation by Nathan Haskell Dole.  Not dated, however publication date is 1900.  [Vol I contains Vols. I & II and Vol II would contain Vols. III & IV]. 
Tolstoy's classic novel of the Napoleonic wars, first published serially between 1865-69.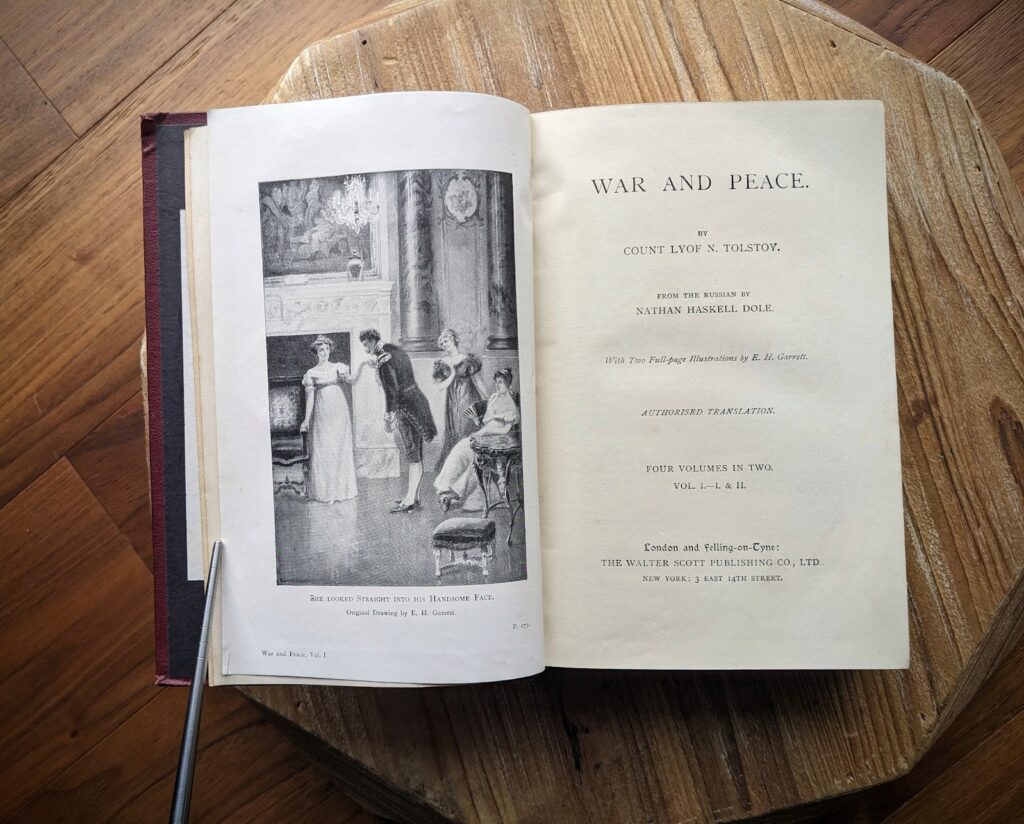 The boards are strong and sturdy, with bright gold gilt to the front and spines and top edge of textblock in gilt.  Internally, there is a previous owner's name written on pre title and front pastedown, as well as light foxing to the early pages.  There are no other markings or inscriptions, and the pages within are neat, crisp and complete.  All 392 pages are securely and beautifully bound.
~See all of the pictures posted in the Gallery Area of this posting!~
~ Price posted is in (CAD) Canadian Dollars ~


Please call or Email: admin@ashtreebooks.com for your best-customized shipping options