Description
Wuthering Heights by Emily Bronte:
Published by Random House, New York
Hardcover, 1943
213 pages
Approximately 10″ x 7.75″
Jane Eyre by Charlotte Bronte:
Published by Random House, New York
Hardcover, 1943
343 pages
Approximately 10″ x 7.75″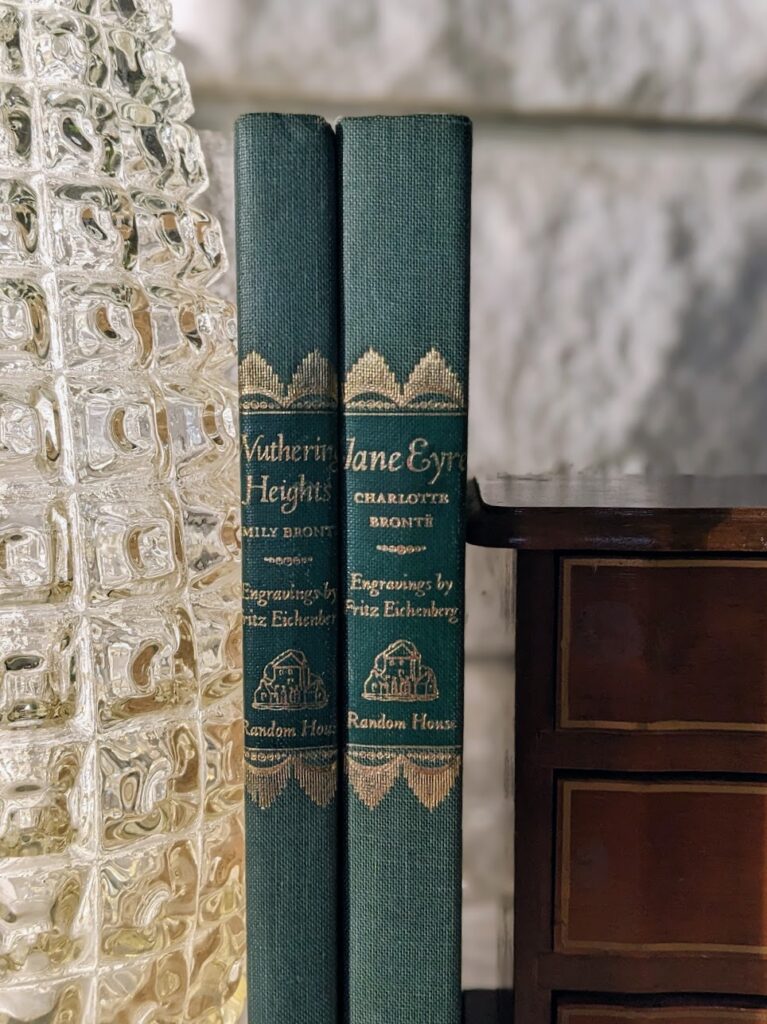 1943 Jane Eyre & Wuthering Heights – Two oversized volumes originally issued together as a set. Green cloth spines, gilt titles, green top page ridge.

Both the books in this set are in A+ condition.  All pages are tight to binding and mark free.  Illustrated with wood engravings by Fritz Eichenberg.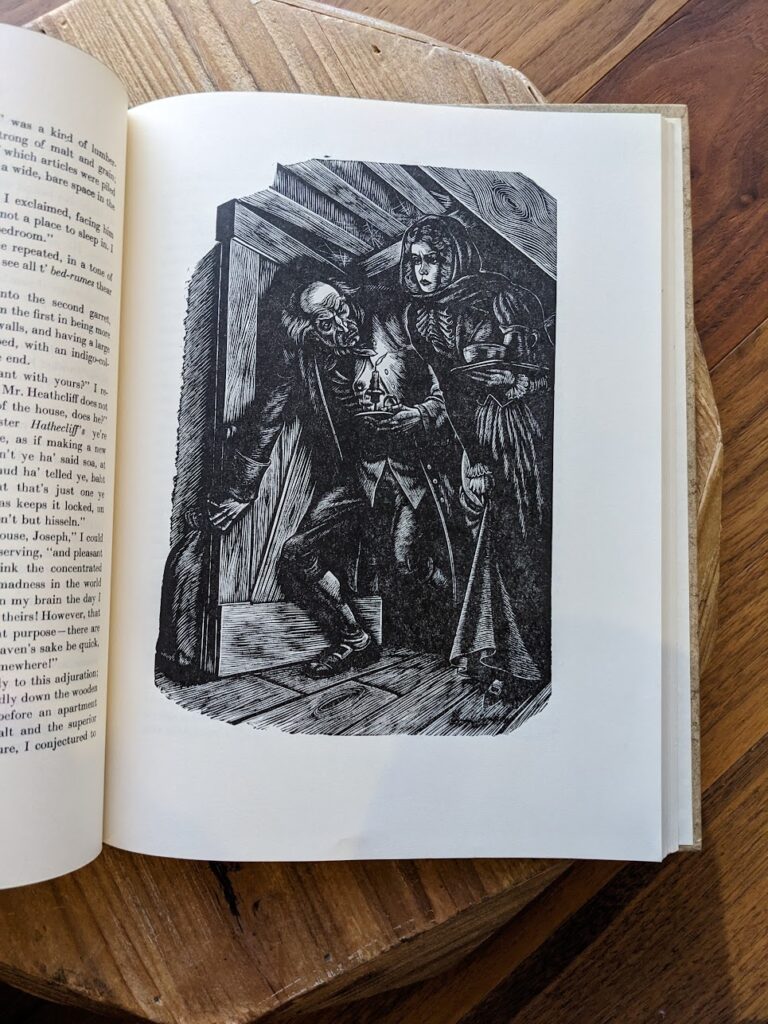 About this set:
This book set features two of the Bronte sisters' best-known works: Jane Eyre and Wuthering Heights. Jane Eyre recounts the story of a governess who, having suffered during childhood both at her aunt's house and then at school, finds herself falling for her new employer, Mr. Rochester. But Mr. Rochester and his home are not all they seem and when secrets come to light, Jane is forced to abandon all her hopes and dreams. Wuthering Heights is a tale of tormented love that centres around the characters of Heathcliff and Catherine Earnshaw and which will effect successive generations.
~See all of the pictures posted in the Gallery Area of this posting!~
~ Price posted is in (CAD) Canadian Dollars ~


Please call or Email: admin@ashtreebooks.com for your best-customized shipping options