Description
SOLD
The Salt-Water Men: Canada's Deep-Sea Sailors by Joseph Schull. Published in 1960 by Macmillan: Toronto. Illustrations by Ed McNally.
Blue paper over boards, with original pictorial dustjacket. 144pp. Line drawings. Condition of book is Very good and condition of dustjacket is good. Jacket a bit rubbed and edgeworn, but attractive; non-authorial gift inscription on front flyleaf.
Tight, clean early printing of #15 in the "Great Stories of Canada" series.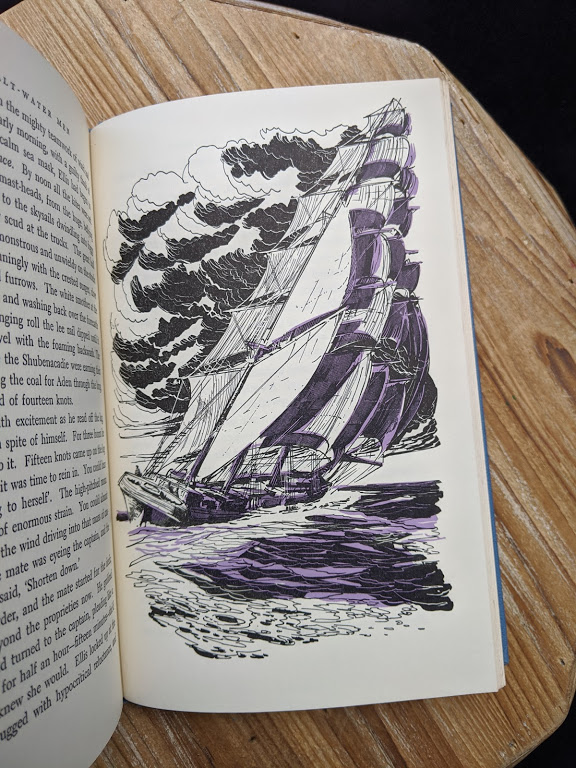 Synopsis (from Goodreads):
Joseph Schull, a prolific historian and playwright, wrote this volume as part of the Great Stories Of Canada series. He recounted prominent incidents in the golden age of Canadian wooden ship building and the sailors who sailed them. Schull wrote in a colloquial style that captured what it must have been like to ship out to sea, to round Cape Horn, to master the wind and the waves or perish trying.

~See all of the pictures posted in the Gallery Area of this posting!~
~ Price posted is in (CAD) Canadian Dollars ~