Description
Forever Free: Elsa's Pride, by Joy Adamson



Printed in Great Britain by Collins & Harvill Press. First Edition and Printing.
Dust jacket is present although it is fairly beaten up. It had been folded twice and stored inside the book. The book itself is in near perfect condition. All corners of text block sharp without any signs of wear or bumping. Everything clean and tight. 192 pages. Lots of beautiful photographs, both black and white and colour. Decorative binding has charming shelf appeal.
Synopsis: The moving and dramatic climax to the story of Elsa and her cubs. This is the story of how the Adamsons assumed guardianship over the three orphaned wild lion cubs who were the off-spring of Elsa, whom they had raised from a tiny cub to a full-grown lioness.
The book is dedicated "to all who help in the conservation of wild life".    A nice gift idea for any animal lover!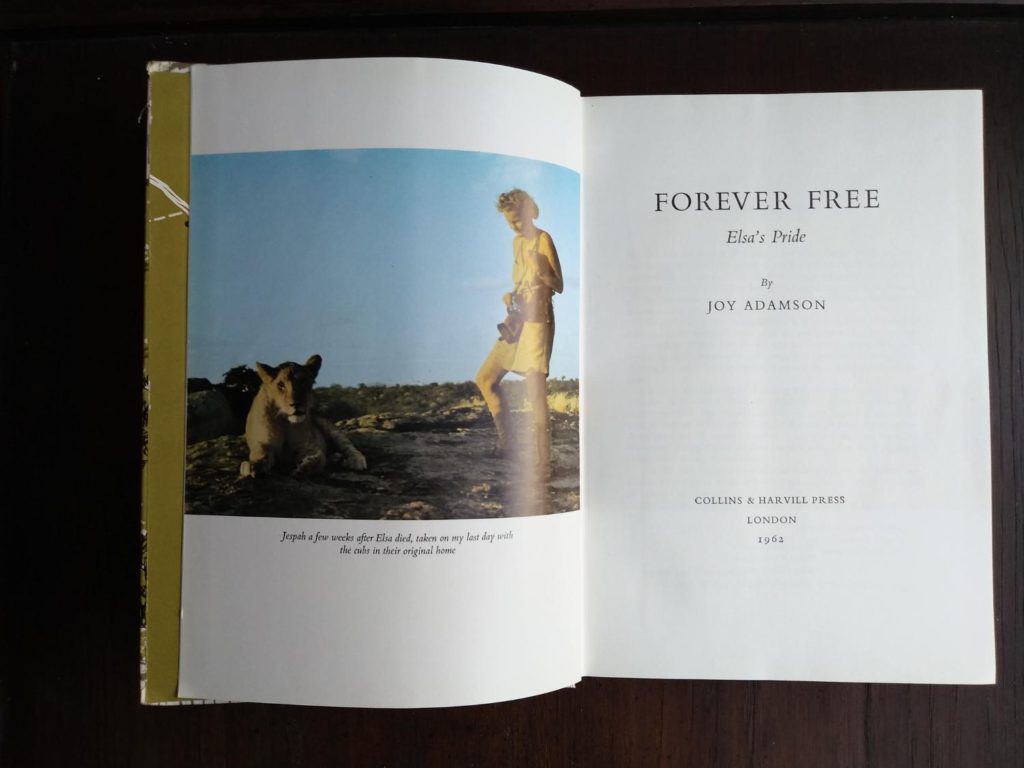 ~See all of the pictures posted in the Gallery Area of this posting!~
~ Price posted is in (CAD) Canadian Dollars ~