Description
They Got To Find Mee Guilty Yet

Published in 1972 by

Doubleday Canada Limited, Toronto, ON, Canada. Stated First Edition.  The story of Canada's most dramatic murder case — The Trial of James Whelan for the murder of D'Arcy McGee.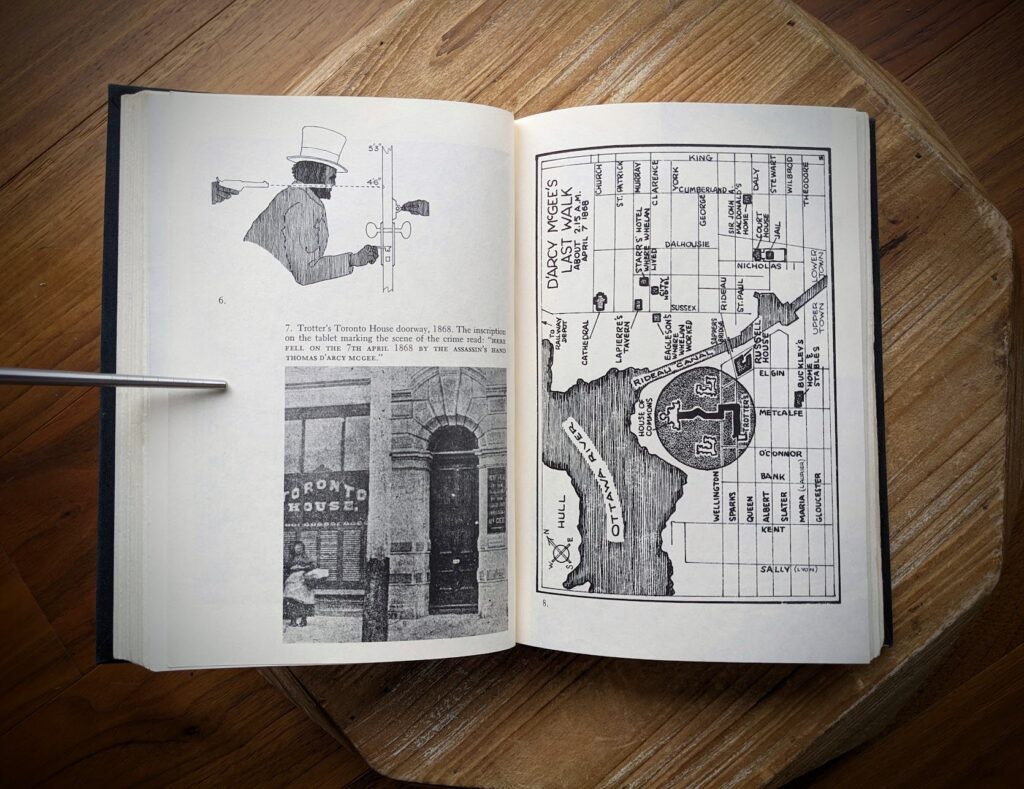 414 pages all secure to hinge. Illustrated jacket over black cloth with gilt titles to spine. Pages have deckled edges. Illustrated by the author. Boards have some moderate edge wear, black cloth is dark with slight fade to the cloth, bottom edge of spine. Gilt title bright. Original dust jacket has tears along bottom and top edge (see image provided gallery area of dust jacket unfolded to assess exact condition).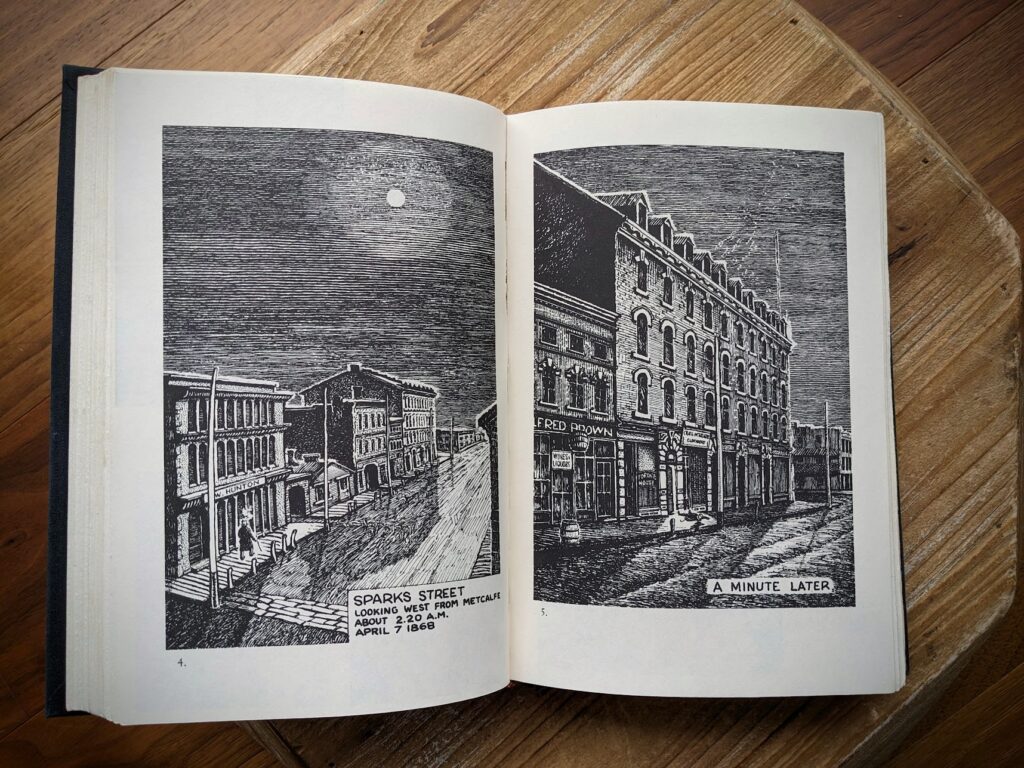 Book Synopsis:
A non-fiction book that chronicles the trial of James Patrick Whelan for the murder of Canadian politician D'Arcy McGee in 1868. McGee was a prominent member of the Canadian Parliament and a fervent supporter of Canadian Confederation. His assassination shocked the nation and resulted in an extensive investigation.
Whelan, an Irish immigrant and a member of the Fenian Brotherhood, was arrested and charged with the murder. The trial was highly publicized and controversial, with many questioning the validity of the evidence presented against Whelan. Slattery's book delves into the details of the trial, examining the evidence, witness testimonies, and the political climate of the time.
Slattery's book presents a compelling argument that Whelan was wrongfully convicted and executed for the murder of D'Arcy McGee. The author also explores the broader implications of the trial, including the treatment of Irish immigrants in Canada and the impact of the Fenian Brotherhood on Canadian politics.
Overall, "They Got to Find Me Guilty Yet" is a fascinating account of a historical trial and its impact on Canadian society.
~See all of the pictures posted in the Gallery Area of this posting!~
~ Price posted is in (CAD) Canadian Dollars ~