Description
The Easter Book of Legends and Stories, selected by Alice Isabel Hazeltine and Elva Sophronia Smith. Illustrated by Pamela Bianco. Published in 1952 by Lothrop. Lee and Shepard Co. Fourth Edition.
Uncommon copy.  All 392 pages are tight and secure to hinge. All pages clean.
Description:
An Anthology of Easter stories and poems for children. Includes stories and poems about Easter including: Risen by John Oxenham; The Maid of Emmaus by Agnes Sligh Turnbull; Pasque by Ella Young; A Child's Easter Song by Margaret Widdemer; A Canticle by Clinton Scollard; The Butterfly by Alice Freeman Palmer; Ponce de Leon Finds the Land of Flower by Woodbury Lowery; Easter Eggs by Kate Seredy; The Sacred Flame by Selma Lagerlof; Appolon, A Gardener by Katharine Gibson; A Happy Easter by Helen Pelzel; and works by Emily Dickinson, Elizabeth Coatsworth, among others. Text illustrated with delicate pen and ink drawings by Pamela Bianco.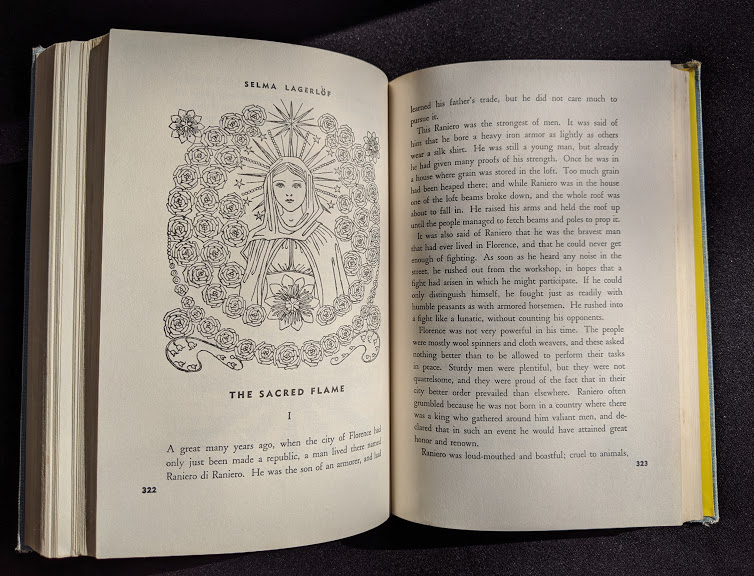 ~See all of the pictures posted in the Gallery Area of this posting!~
~ Price posted is in (CAD) Canadian Dollars ~