Description
-SOLD-




Chats on Old Furniture: A Practical Guide for Collectors by Arthur Hayden.
Published in 1925 by T. Fisher Unwin Ltd, London. This is the thirteenth impression. (First published in 1905)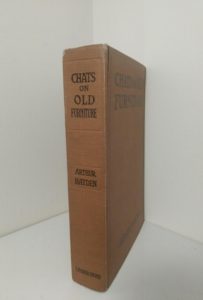 Tan covers with black title cloth binding. Also a black title to spine. Condition: Very Good. The condition of the book is impressive in the fact that is shows very little shelf wear. 283 pages including the index in the back. Illustrations throughout. Everything is tight and secure.
The Preface reads: "This home furnishing volume has been written to enable those who have a taste for the furniture of a bygone day to arrive at some conclusion as to the essential points of the various styles made in England. An attempt has been made to give some lucid historical account of the progress and development in the art of making domestic furniture, with especial reference to its evolution in this country".
Please see all the images posted in the gallery area.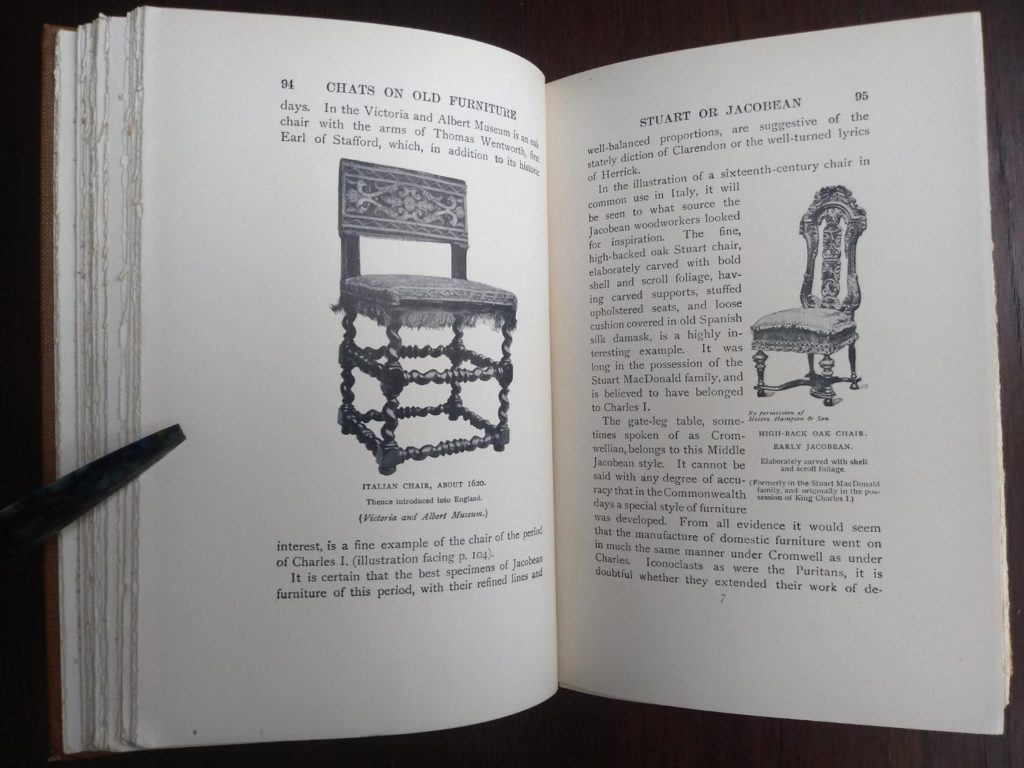 ~See all of the pictures posted in the Gallery Area of this posting!~
~ Price posted is in (CAD) Canadian Dollars ~