Description
SOLD
A Brave Struggle or The Orphan's Inheritance by John S. Locke. Published by McLoughlin Brothers, New York. No dust jacket, as issued.
There is a full hinge split between the front free endpaper and the back of the adjacent title page. All pages are present. This book is packed with charm and has many spectacular illustrations throughout the 256 pages.
A little about the Author, John S. Locke (1632-1704):
Born in England, John Locke was a persistent champion of natural rights—the idea that each person owns himself and should have certain liberties that cannot be expropriated by the state or anyone else. When someone labors for a productive end, the results become that person's property, reasoned Locke.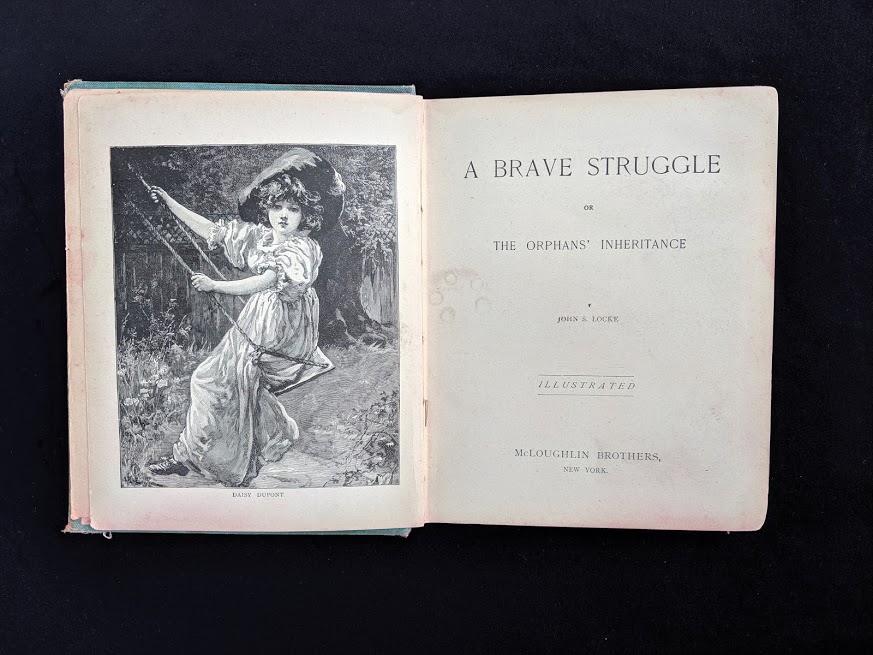 ~See all of the pictures posted in the Gallery Area of this posting!~
~ Price posted is in (CAD) Canadian Dollars ~