Description
Undated copy of

The Life and Adventures of Martin Chuzzlewit by Charles Dickens.  Circa 1880s.  Published by Walter Scott, Ltd.  Uncommon copy.  A title in the "The Brotherhood Library".
Book is in beautiful condition given its age.  Green cloth binding still vivid. Gold gilt lettering and decoration on spine.  Slight scuff amidst the title in upper spine (See picture in gallery area for example of this).  Gold Gilt textblock.  All pages secure and tight to hinge.  Black and white illustrations throughout. 525 Pages.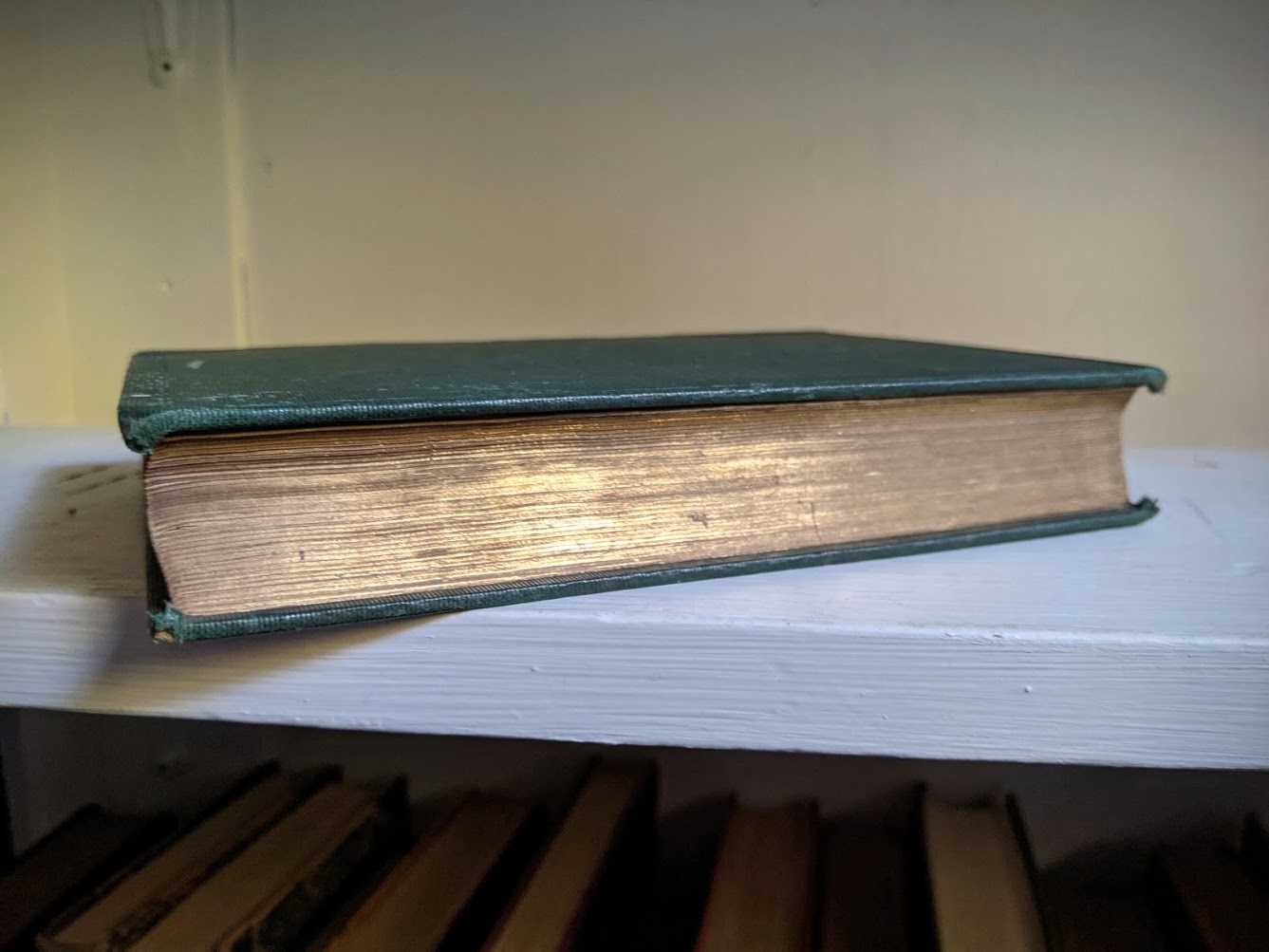 Synopsis from Goodreads: 
While writing Martin Chuzzlewit – his sixth novel – Dickens declared it 'immeasurably the best of my stories.' He was already famous as the author of The Pickwick Papers and Oliver Twist.
Set partly in America, which Dickens had visited in 1842, the novel includes a searing satire on the United States. Martin Chuzzlewit is the story of two Chuzzlewits, Martin and Jonas, who have inherited the characteristic Chuzzlewit selfishness. It contrasts their diverse fates of moral redemption and worldly success for one, with increasingly desperate crime for the other. This powerful black comedy involves hypocrisy, greed and blackmail, as well as the most famous of Dickens's grotesques, Mrs Gamp.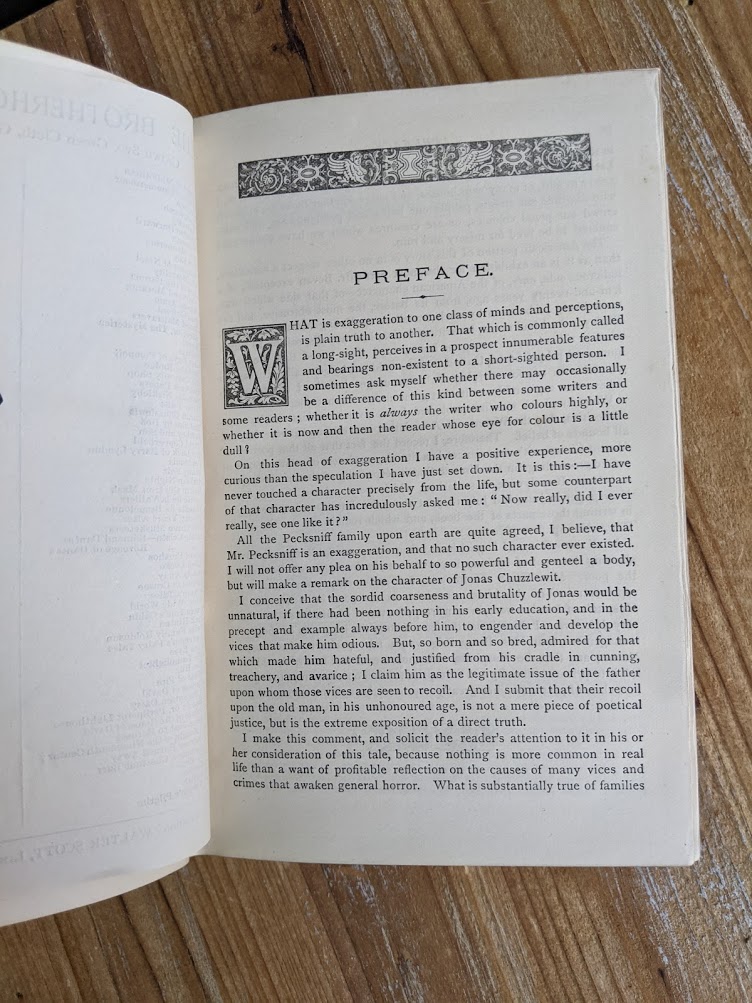 ~See all of the pictures posted in the Gallery Area of this posting!~

~ Price posted is in (CAD) Canadian Dollars ~