Description
Titled: " THE Life of OUR LORD and SAVIOUR JESUS CHRIST " : Containing a Full Accurate History FROM HIS TAKING UPON HIMSELF OUR NATURE ; to HIS CRUCIFIXION , RESURRECTION and ASCENSION , together with the LIVES , TRANSACTIONS and SUFFERINGS of HIS Holy EVANGELISTS , APOSTLES and OTHER PRIMITIVE MARTYRS to which is added a HISTORY of THE JEWS.  Published in 1845 by Case, Tiffany and Burnham. 
Leather cover has the obvious wear for a book over 175 years old.  There are lots of pictures in the gallery area to accurately access wear.   The hinge in intact and all pages are secure.  660 pages.  Marbled textblock.  This Antiquarian volume measures approx. 8 3/4 " by 5 1/2″.
The pages are quite crisp and bright with some normal "waviness" as would be expected for a volume of this age. INTERESTING addition to any RELIGIOUS HISTORY collection or for anyone interested in "stuff like this"!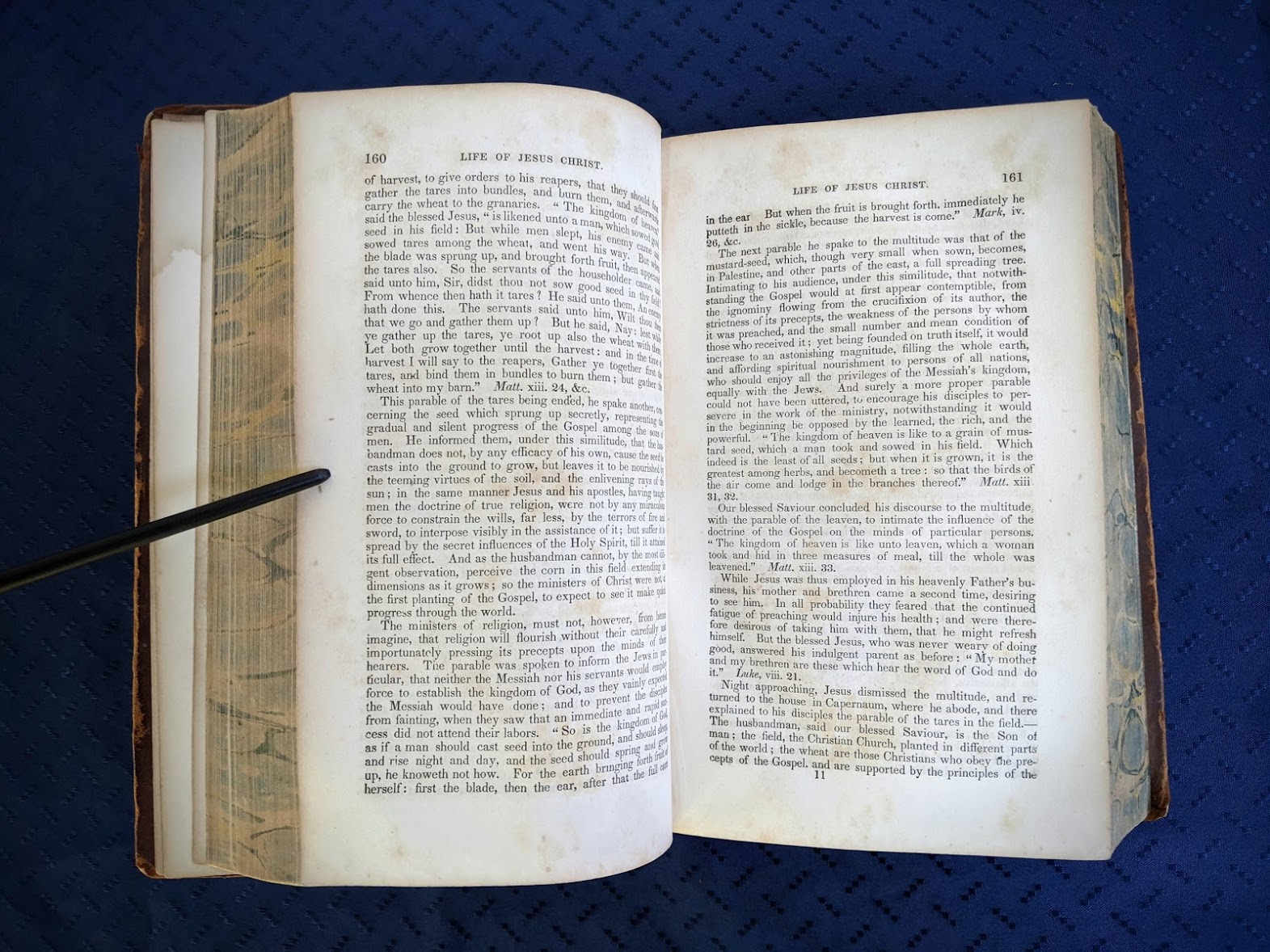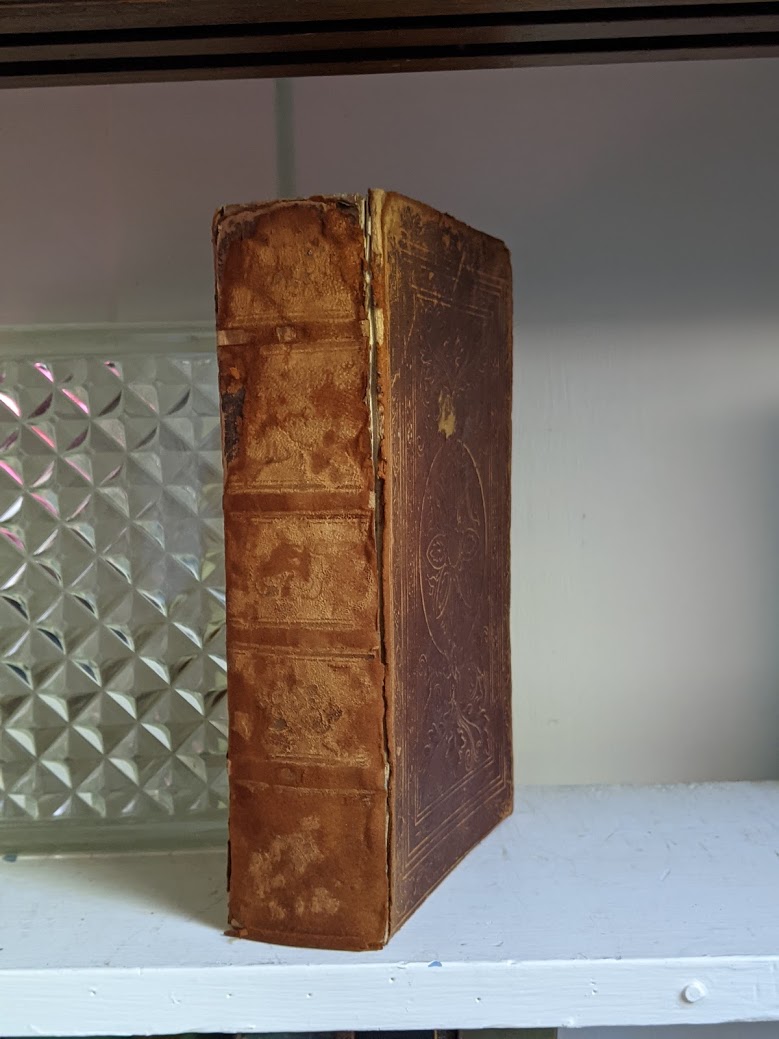 ~See all of the pictures posted in the Gallery Area of this posting!~

~ Price posted is in (CAD) Canadian Dollars ~