Description
Alice's Adventures in Wonderland, and Through the Looking-Glass, in two volumes, by Lewis Carroll. Original John Tenniel illustrations colored by Fritz Kredel. 1946 Special Edition. Random House, NY.  In the scarce original slipcase. 
Each book is clothbound on board; one with red and one with blue spine. Each features a colourful striped cover with illustration, stored in a slipcase with pictorial inset.  This copy is mark free and feel's like it has not been read, tight copy.  Black labels with gilt lettering on spine; top edge dark green/blue. Condition of this two volume set: A+.
Lewis Carroll's whimsical children's novels have been culturally relevant for over 150 years.  Their influence on children's literature cannot be overstated. The protagonist, Alice, is still a pop culture icon depicted most often by John Tenniel's original illustrations. This two-volume Special Edition contains those illustrations, expertly colored by Fritz Kredel. This edition also corresponded with the 1947 Broadway performance of Alice in Wonderland, starring Bambi Linn.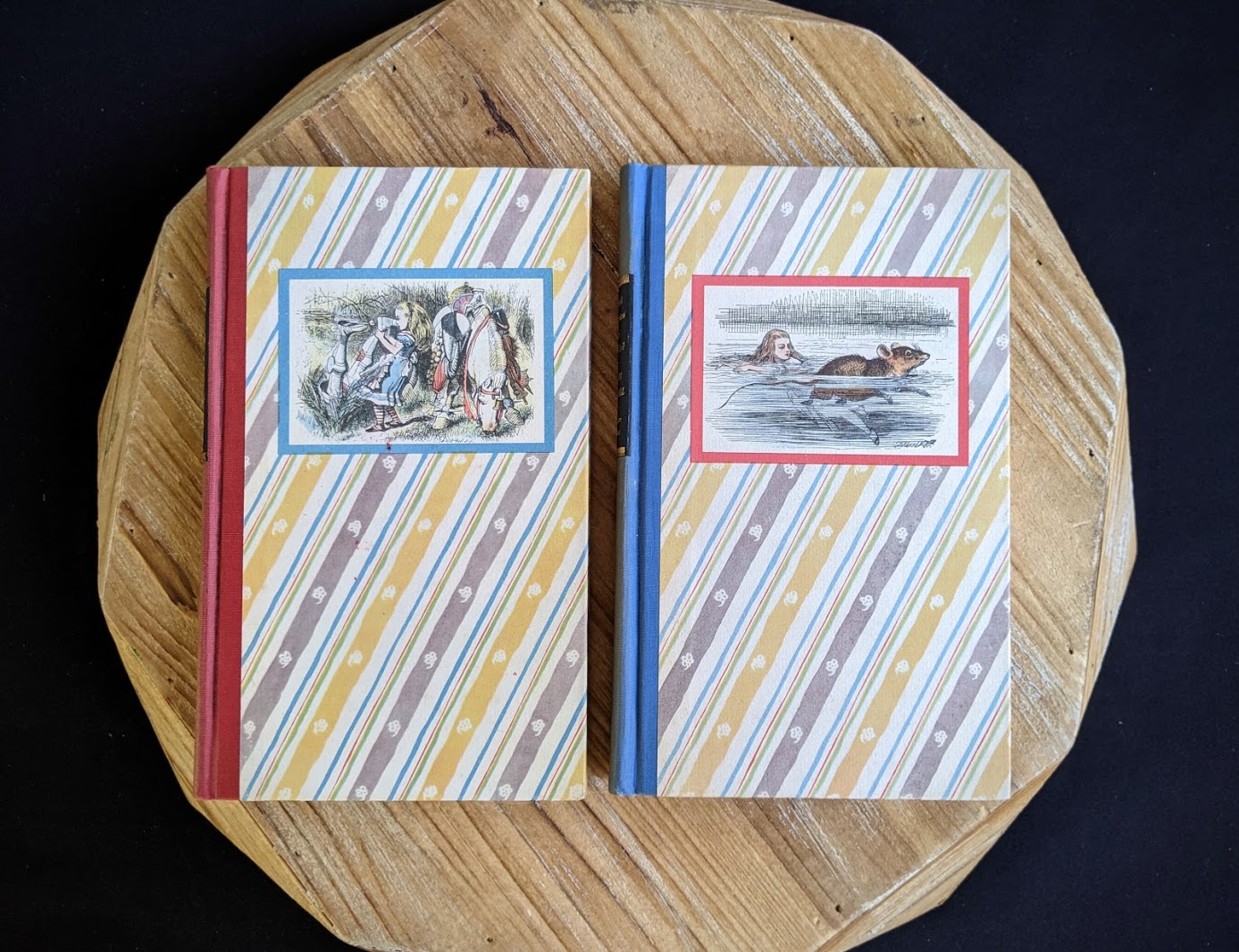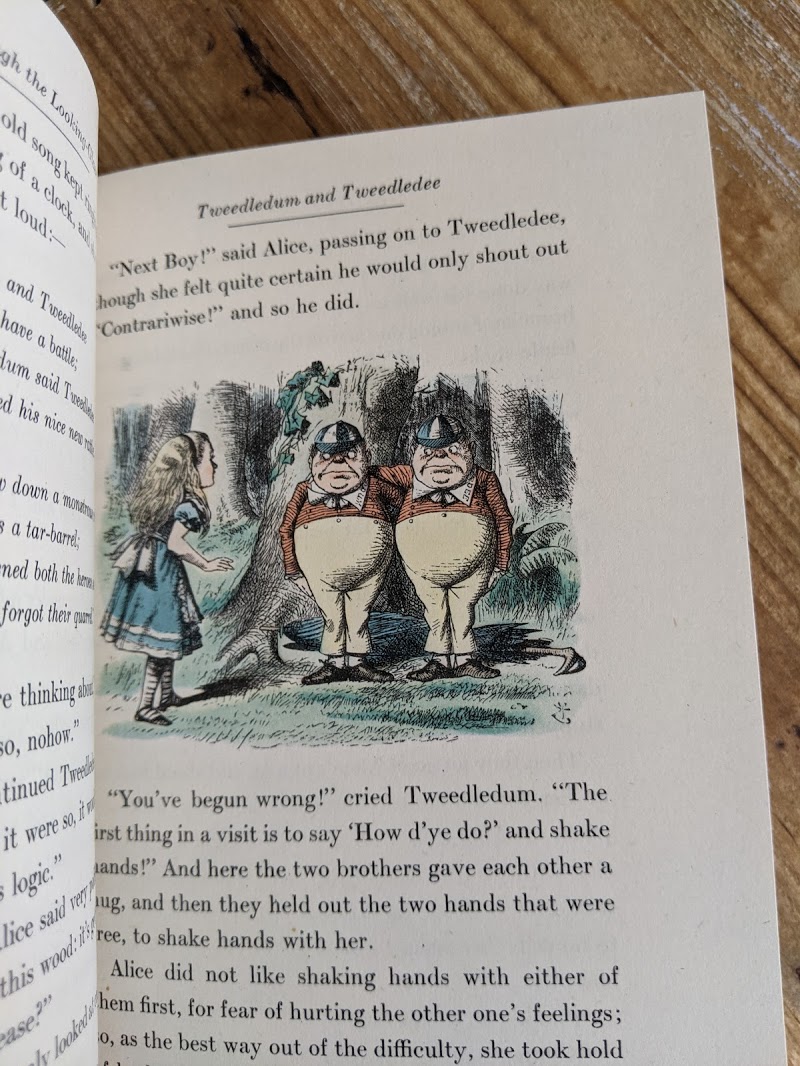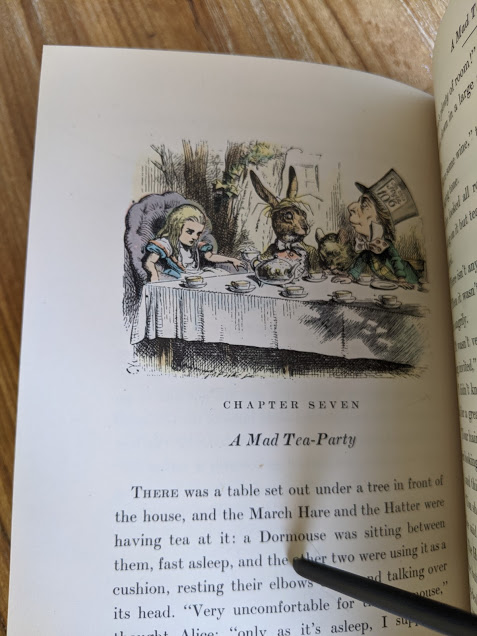 ~See all of the pictures posted in the Gallery Area of this posting!~

~ Price posted is in (CAD) Canadian Dollars ~