Description
-SOLD-

Picture Stories from the Bible – Told by Lady Magnus. Published by Raphael Tuck & Sons, Ltd. It is an undated copy, but I suspect printed in the 1890s.

The book is packed with folio size chromolithograph illustrations by John Lawson.
There is a seam split between the front past down and title page. Some page sections are loose from binding but all present.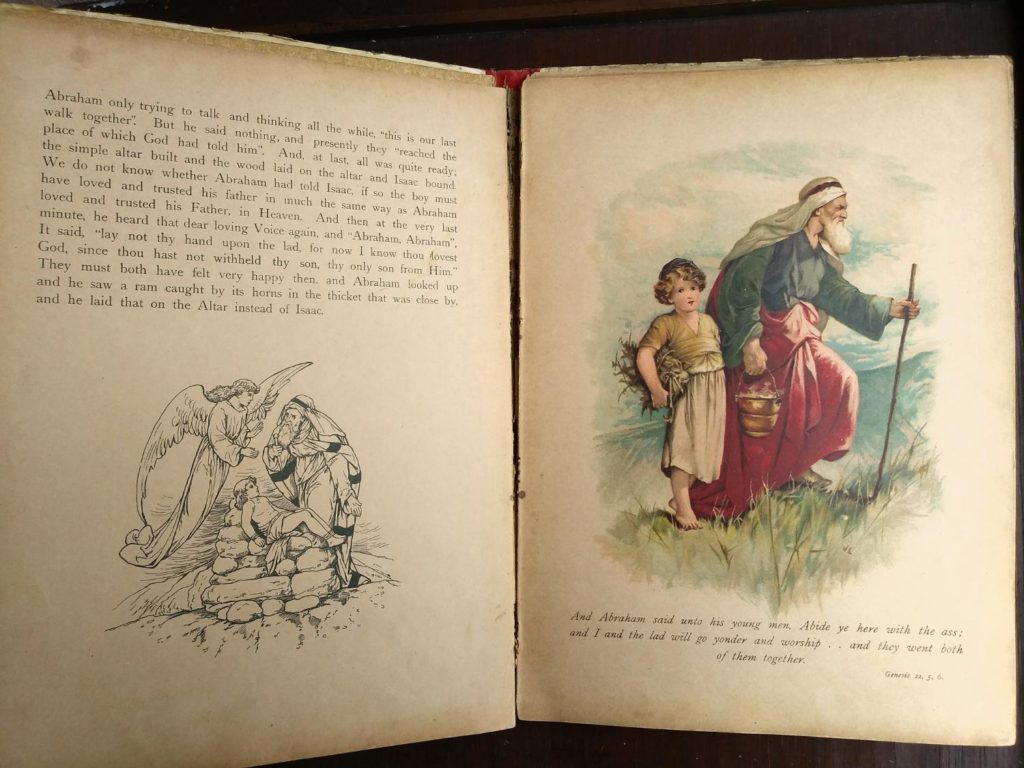 I have never come across this exact Raphael Tuck & Sons board book.  You can read more about the process of Chromolithography here: http://antiqueprintsblog.blogspot.com/2009/06/chromolithography.html
~See all of the pictures posted in the Gallery Area of this posting!~
~ Price posted is in (CAD) Canadian Dollars ~