Description
SOLD
The World's Best One Hundred Detective Stories – 8 volumes of the full 10 set.
Compiled by Eugene Thwing. Published by Funk and Wagnalls Company in 1929. First American Edition Set. Measurement of each book is 6.25″ x 4″, each book is approximately 200 pages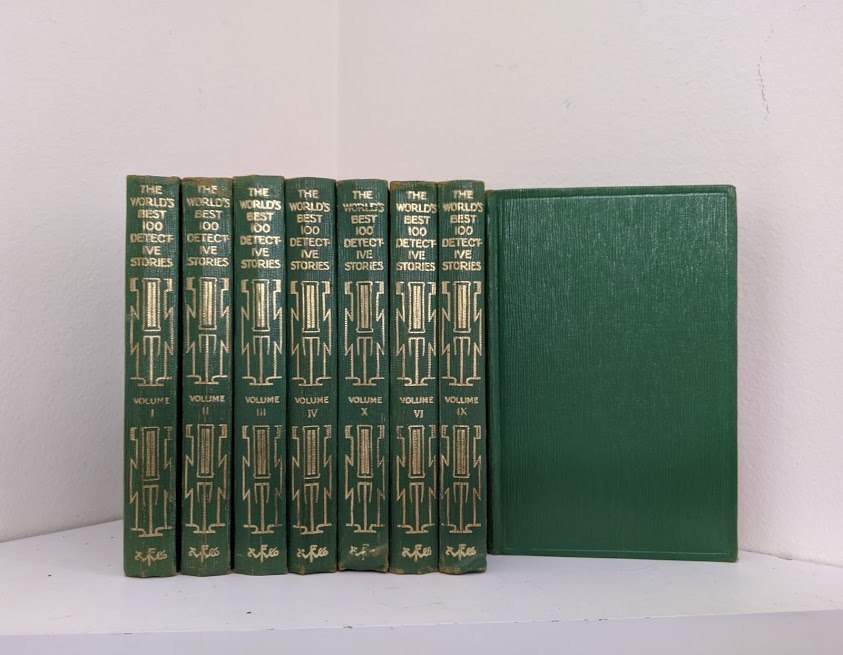 An exemplary example of the late 1920s/early 1930s publishing, when more reading was encouraged and books were made to last and be shared. Bound in beautiful green with gold stamped titles, in a "washable binding" called Fabrikoid made by Dupont.
Authors include the greats of the time: A.C. Doyle, H.C. Bailey, E.P. Butler, M.D. Post, A. Christie, F. L. Packard, V. Starrett, just to name a few. These 8 volumes of the complete 10 volume set of Antiquarian books is a nice addition to a detective fiction fan's collection.
Books are in good condition with gentle wear. No obvious stains on the outside of any volume. Some gold leafing still visible on top edges. Volume 1 has a half-page hinge split between the Title page and pre-title (picture is included of this) and Volume 7 has a full seam split between the Contents page adjacent to the copyright page. Other than these 2 issues the rest of the bindings are solid. Original marketing sticker still gently glued to the first page of volume one. (See picture included in gallery area of this!).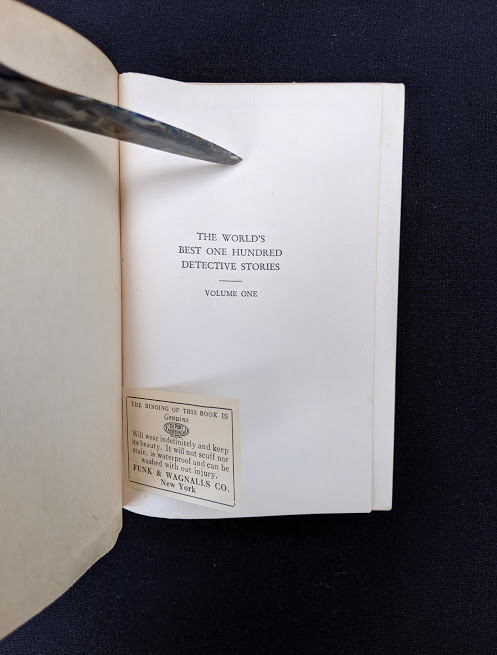 ~See all of the pictures posted in the Gallery Area of this posting!~
~ Price posted is in (CAD) Canadian Dollars ~