Description
-SOLD-

The Descent of Woman, by Elaine Morgan
Published by Souvenir Press, London, 1972. Hardcover (with original dust jacket).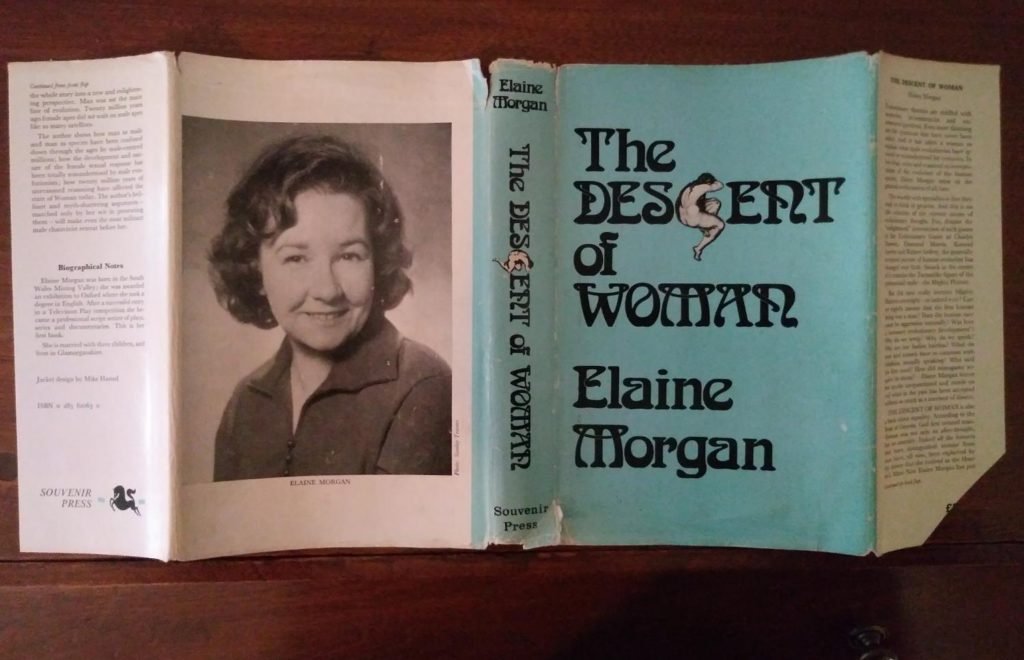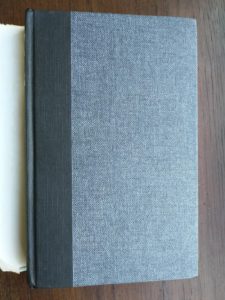 Condition of book: Very Good. It is a First Edition. This is the first UK edition & it is also the actual very first printing. Size: Octavo (standard book size). Text body is clean, and free from previous owner annotation, underlining and highlighting. Binding is tight, covers and spine fully intact. The inner and outer body of book clean and in impeccable condition . Dust Jacket worn at edges, small chips and tears to upper and lower spine.
Book Description (Written by Souvenir Press):
According to the Book of Genesis, God first created man. This justified treating women as inferior.
Until this book.
The Descent of Woman is a pioneering work, the first to argue for the equal role of women in human evolution. On its first publication in 1972 it sparked an international debate and became a rallying-point for feminism, changing the terminology of anthropologists forever. Starting with her demolition of the Biblical myth that woman was an afterthought to the creation of man, Elaine Morgan rewrites human history and evolution.
This lively, informative book sets out to solve the riddle of our origins; its answer is controversial. Elaine Morgan has made The Aquatic Ape Hypothesis a plausible alternative to conventional theories of evolution and The Descent of Woman first set out an understanding of who humans are and where they came from.
Elaine Morgan was best known as a writer for television until the publication of The Descent of Woman in 1972, which became an international bestseller. She then spent ten years researching human evolution before publishing The Aquatic Ape (published by Souvenir Press as a revised edition, The Aquatic Ape Hypothesis) in 1982. In the years since, The Aquatic Ape Hypothesis has gone on to win widespread support among scientists.
It is a measure of Elaine Morgan's enduring importance, provocative thought and international reputation that in January 2006, the first Chinese translation of The Aquatic Ape Hypothesis became a Number 1 bestseller in Taiwan.
"The Descent of Woman, one of the key feminist texts"
'The Guardian'
"She is more scientific than Genesis, more up to date than Darwin, more fun than Ardrey, and she writes better than Desmond Morris."
'The Sunday Telegraph'
"A dizzying Darwinian insight into the sheer happenstance of man's genesis."
'The Guardian'
~See all of the pictures posted in the Gallery Area of this posting!~
~ Price posted is in (CAD) Canadian Dollars ~