Description
~SOLD~
The Conquest of Everest, by Sir John Hunt. With Chapter on Final Assault by Sir Edmund Hillary. Foreword by His Royal Highness The Duke of Edinburgh.

Published by E. P. Dutton & Company, Inc. New York 1954, First American Edition.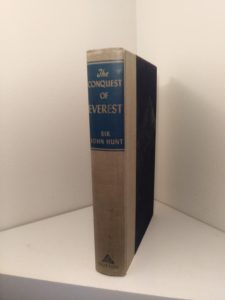 The official account of the first ascent of Mount Everest. The book is in Very Good Condition. No dust jacket. The black and colour photography throughout is outstanding. Tan cloth spine, blue cloth boards with white embossed illustration of Mount Everest on top front cloth board, 8 colour pages and 48 in black and white, 300 pages (including index) with maps and sketches throughout.
Synopsis from Goodreads:

Sir John Hunt, leader of the 1953 British Everest Expedition, tells the complete and authoritative story of the first successful climb to the summit of Mount Everest. He explains all the preparations for the climb and the lessons learned from earlier failed expeditions. Sir Edmund Hillary himself writes a chapter on the final assault on the summit of Everest. The book includes 56 pages of photographs.
Hunt led the ninth British expedition to Everest in 1953, with New Zealand mountaineer Hillary and Nepalese Sherpa Tenzing Norgay reaching the summit on May 29, 1953.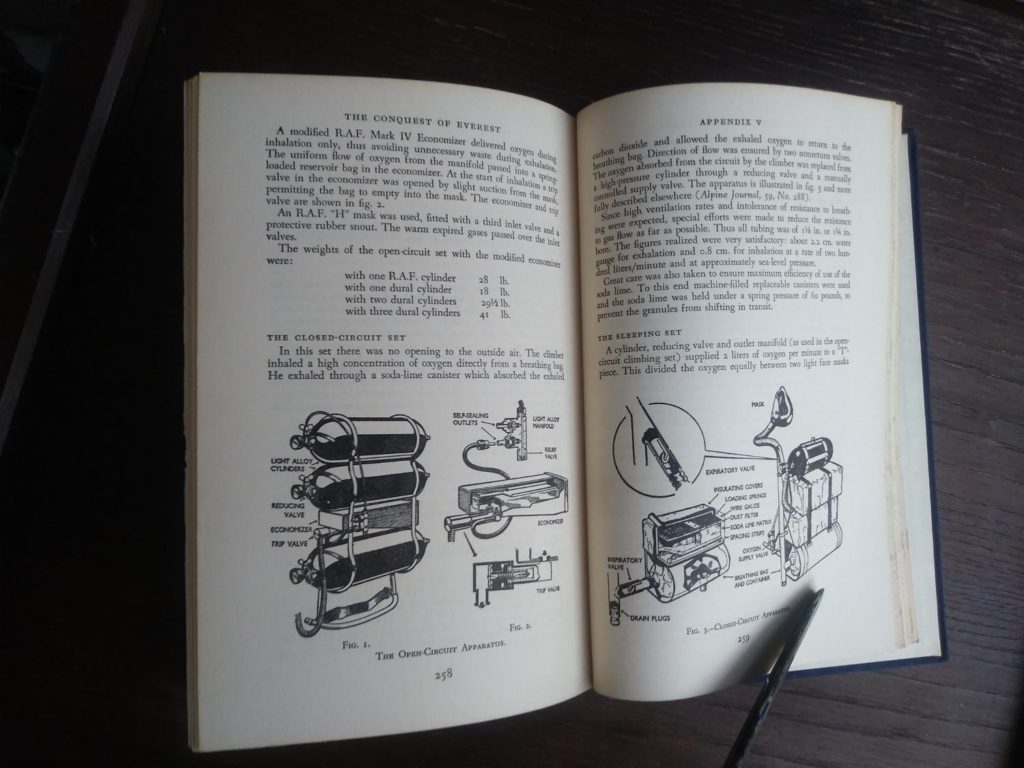 ~See all of the pictures posted in the Gallery Area of this posting!~
~ Price posted is in (CAD) Canadian Dollars ~