Description
SOLD



An uncommon 1951 first edition copy of Scotch – The Whiskey of Scotland in Fact and Story, by Sir Robert Bruce Lockhart.

Printed in Great Britain by Robert Cunningham and Sons, Ltd., Longbank Works, Alva, Scotland.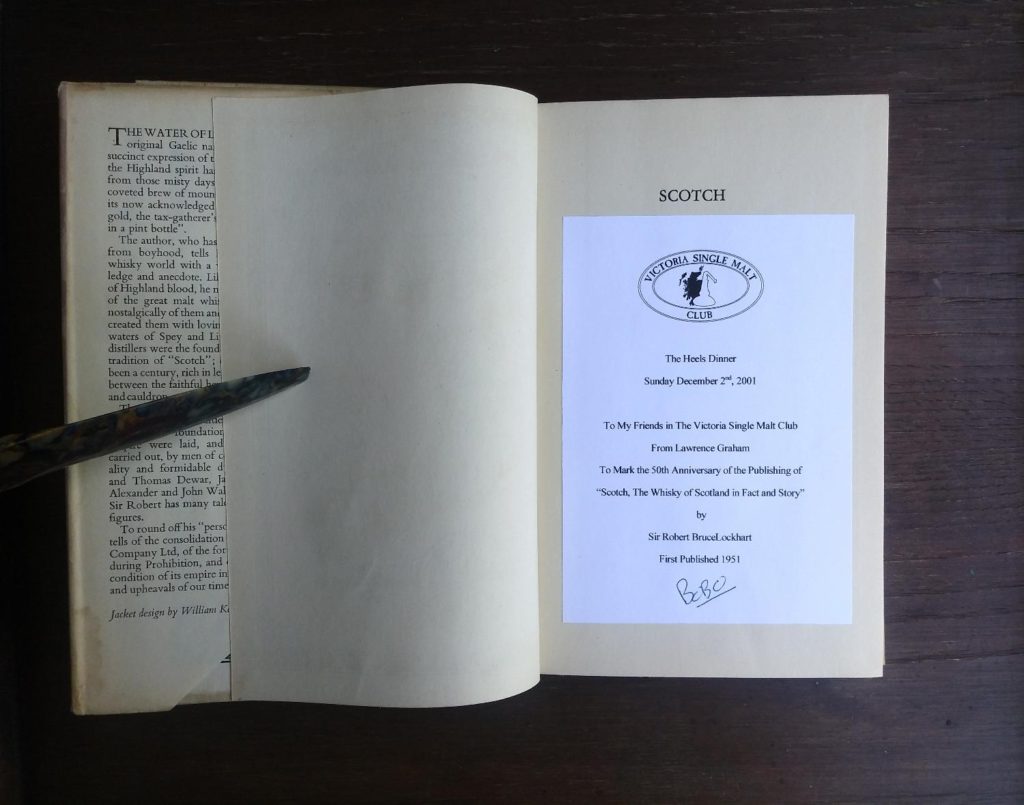 This is special first edition copy has the original dust jacket and is in beautiful A+ condition. There is also fantastic ephemera attached to the pre-title page. (see pictures attached to post for a visual example of this). 184 pages including index. It is not a common copy and it is so well preserved.
Lockhart's book has long been regarded as a whisky classic. This text presents the views of the late Bruce Lockhart on the whiskey industry. They are still as relevant and informative as they were when the first edition was published in 1951. This book covers some of the lesser-known episodes in the industry's history these include the author's family's involvement with Balmenach Distillery on Speyside, the polemics of the Scots, their relationship with whisky, and where it might be heading. The book is considered essential reading for the whisky enthusiast!
~See all of the pictures posted in the Gallery Area of this posting!~
~ Price posted is in (CAD) Canadian Dollars ~