Description
Swallows and Amazons by Arthur Ransome. This 1953, twenty-eighth impression is published by Jonathan Cape, London. This is a discarded library copy but overall in nice condition. As an added bonus has some interesting ephemera inside that a previous reader has left. It is a July 21, 2007 globe and mail newspaper article about the author, Arthur Ransom.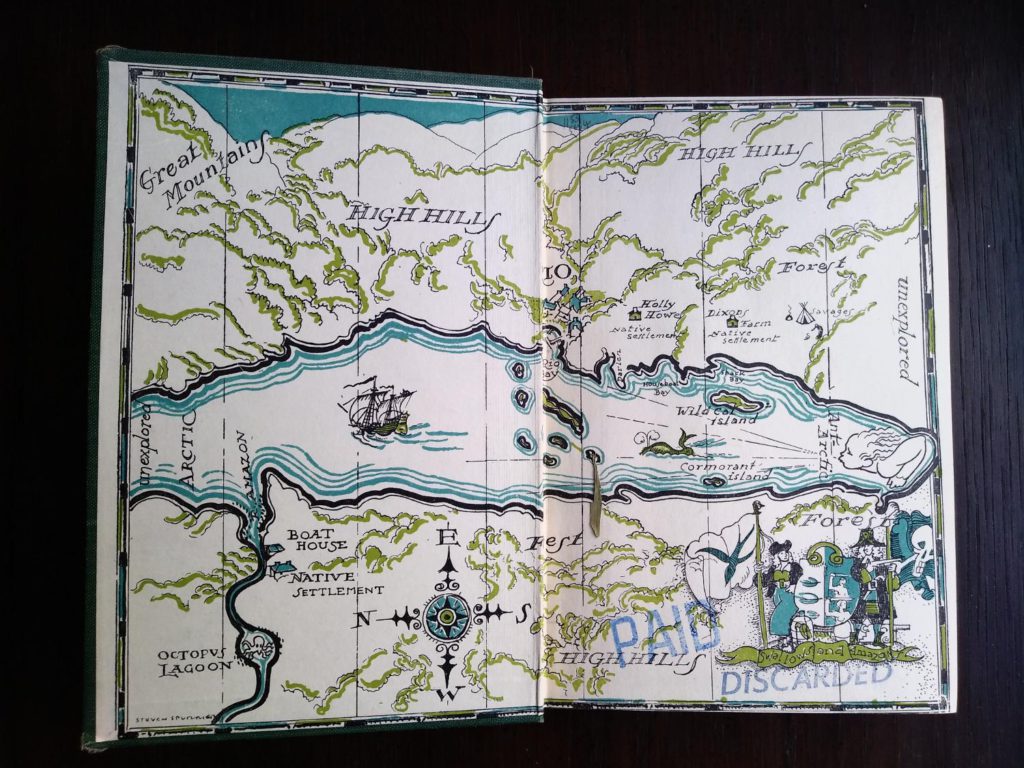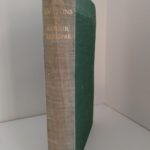 Cloth covered spine is faded from the sun, all 375 pages are clean and secure to binding. The dusk jacket is missing.
Synopsis:
The first title in Arthur Ransome's classic series, originally published in 1930: for children, for grownups, for anyone captivated by the world of adventure and imagination. Swallows and Amazons introduce the lovable Walker family, the camp on Wild Cat Island, the able-bodied catboat Swallow, and the two intrepid Amazons, Nancy and Peggy Blackett.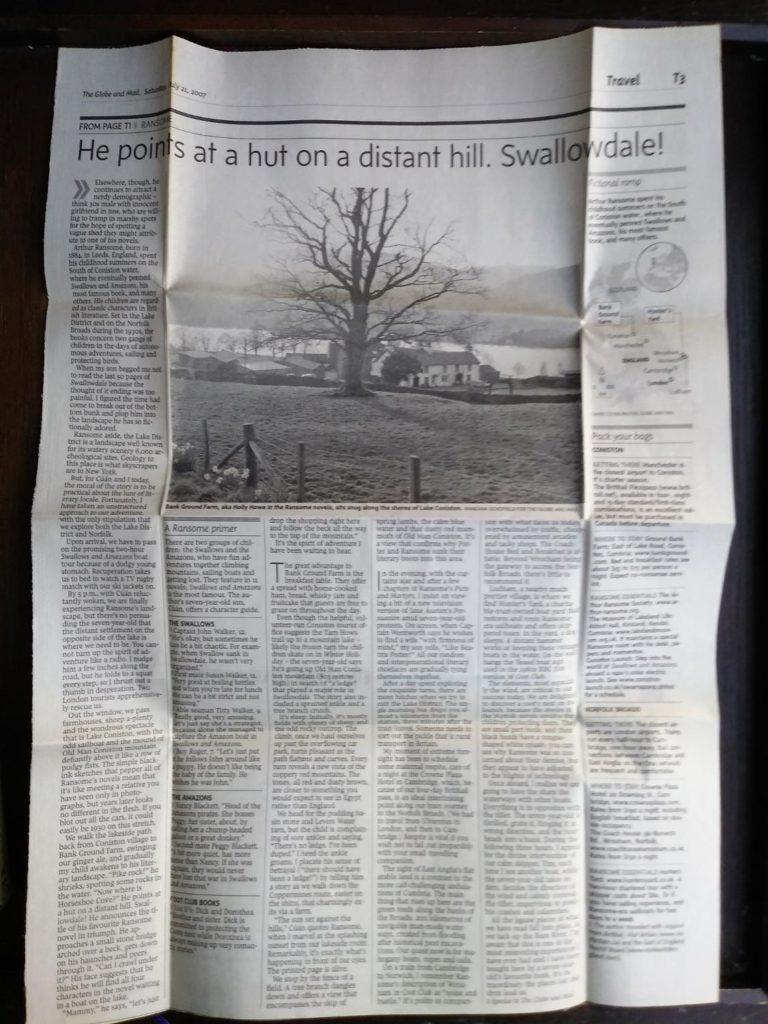 ~See all of the pictures posted in the Gallery Area of this posting!~
~ Price posted is in (CAD) Canadian Dollars ~