Description
The Peacock Sheds His Tail by Alice Tisdale Hobart. Published 1945 by The Bobbs-Merrill Co., Indianapolis and New York. First Edition Copy.
All 348 pages are secure and tight to hinge. Red cloth board is slightly faded along spine. Gold Gilt Peacock Blindstamp on front cover. Uncut textblock.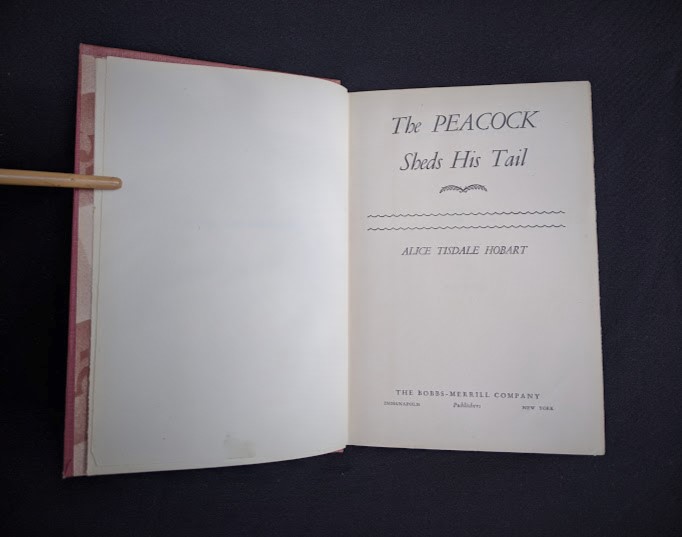 Review from Goodreads:

"If you want to immerse yourself in the history and culture of post-revolutionary Mexico from all points of view, this book is for you!"

About the Author:

Alice Tisdale Hobart (1882-1967) was an American novelist. Her most famous book, "Oil for the Lamps of China", which was made into a film, drew heavily on her experiences as the wife of an American oil executive (Standard Oil Company) in China amid the turmoil of the overthrow of the Manchu Dynasty in 1912. An assault on Nanking by Nationalist soldiers and her escape over the city wall to the safety of the waiting American gunboats was recounted in "Within the Walls of Nanking" in 1928. Her book, "The Peacock Sheds His Tail" encompasess contemporary Mexico.


~See all of the pictures posted in the Gallery Area of this posting!~
~ Price posted is in (CAD) Canadian Dollars ~