Description
~ SOLD ~
Bolts of Melody, by Emily Dickinson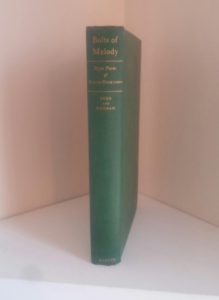 Published by Harper & Brothers, 1945. This is a First Edition and first printing of new poems (650 previously unpublished). Edited by Mabel Loomis Todd and Millicent Todd Bingham [Introduction by Mark Van Doren]. 352 pages.
This is s Fine copy in a lightly worn original dust jacket. All pages secure. There is one page that has a bend. (see image in the gallery section for an example of this).  Remains particularly well-preserved overall; tight, bright, clean and strong.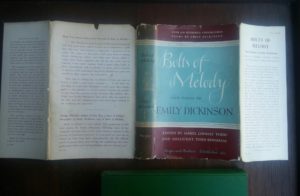 See all of the pictures posted in the gallery area!
*:゜☆ヽ(*'∀'*)/☆゜:。*。