Description
SOLD
The Time for Decision by Sumner Welles.  First Edition.  Published in 1944 by Harper & Brothers Publishers. 
The  black cloth panel is a rich dark shade that is free from any discoloration and the Book is in A + condition other than a piece of red wax melted to bottom right corner of the front panel.   Content is clean and bright without any page markings other than a previous owners signature in pencil on front endpaper. 431 pages including the back index.
Great addition for any military book collection!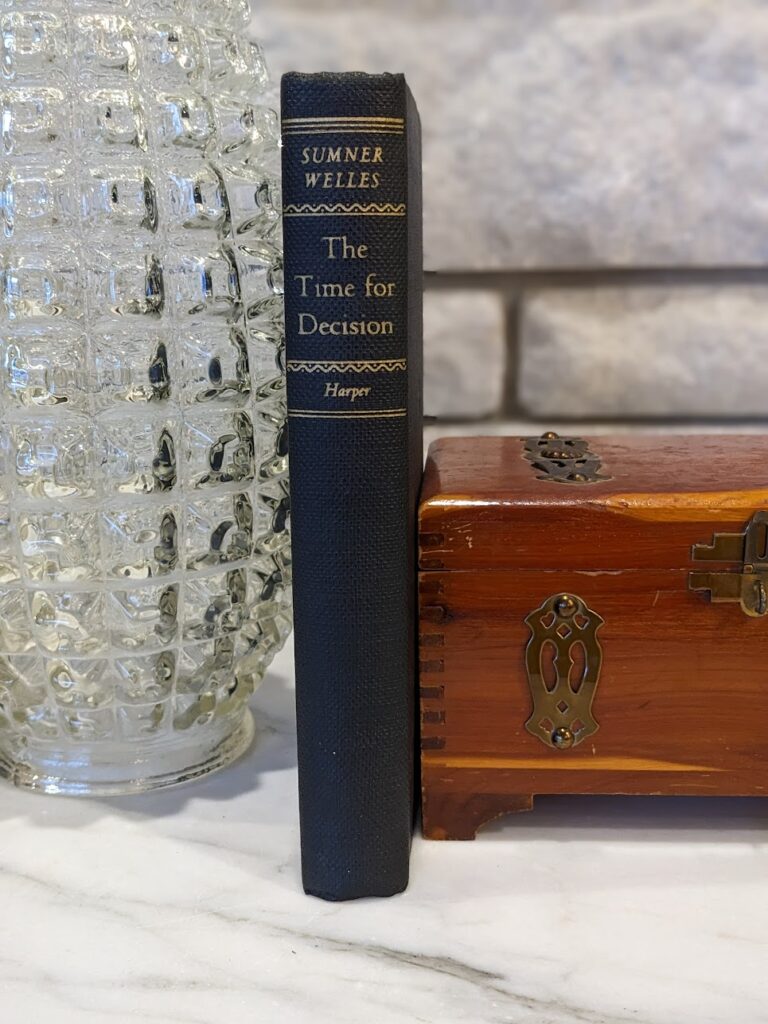 Book Synopsis (Goodreads):
The most interesting aspect of this book is that it was written in 1944, during the war. It is not an "after the fact" analysis of a long ago period. The events described are in progress and in a state of flux. The chapters on the authors' meetings with Italian, German, French, and English leaders are particularly riveting. I suppose the chapter on U.S. relations with South America is irrelevant, however well intentioned. The section on the Soviet Union was effusive and decidedly optimistic, but this reflects the time period or the political correctness of the era.
~See all of the pictures posted in the Gallery Area of this posting!~
~ Price posted is in (CAD) Canadian Dollars ~


Please call or Email: admin@ashtreebooks.com for your best-customized shipping options