Description
SOLD
A Vagabond Journey Around the World by Harry A. Franck.   Dollar Edition, First Edition.  Published by Garden City Publishing [c1910], Garden City, NY,  1910. 

Illustrated With Photographs By The Author

.

Black cloth panels, some bumping to edges of panels, moderate wear but all 502 pages clean and secure to hinge.
Synopsis from Goodreads:

This is Harry A. Franck's first book. It's the account of his epic journey around the world. He originally intended to travel without money, without weapons, and without carrying baggage or supplies. Instead, he wanted to depend both for protection and the necessities of life on personal endeavor and the native resources of each locality. He altered his original plan to decide to carry a kodak camera and enough money to cover photography supplies ($104). The chief object of the journey was to live and work among the world's workers in every clime. His plan included no fixed itinerary. The details of route he left to chance and the exigencies of circumstances.
About the Author:
Harry Alverson Franck, better known as Harry A. Franck ( 1881 – 1962) was an American travel writer during the first half of the 20th century. While an undergraduate, he bet a fellow student that he could travel around the world without money, and after a year of teaching, proceeded to do so.
He spent sixteen months circling the globe, working to earn money along the way and performing feats such as walking across the Malay peninsula. His book, A Vagabond Journey Around the World (1910) sold well enough to encourage him to continue his travels, following five years teaching in two private schools and in the Springfield, Massachusetts Technical High School.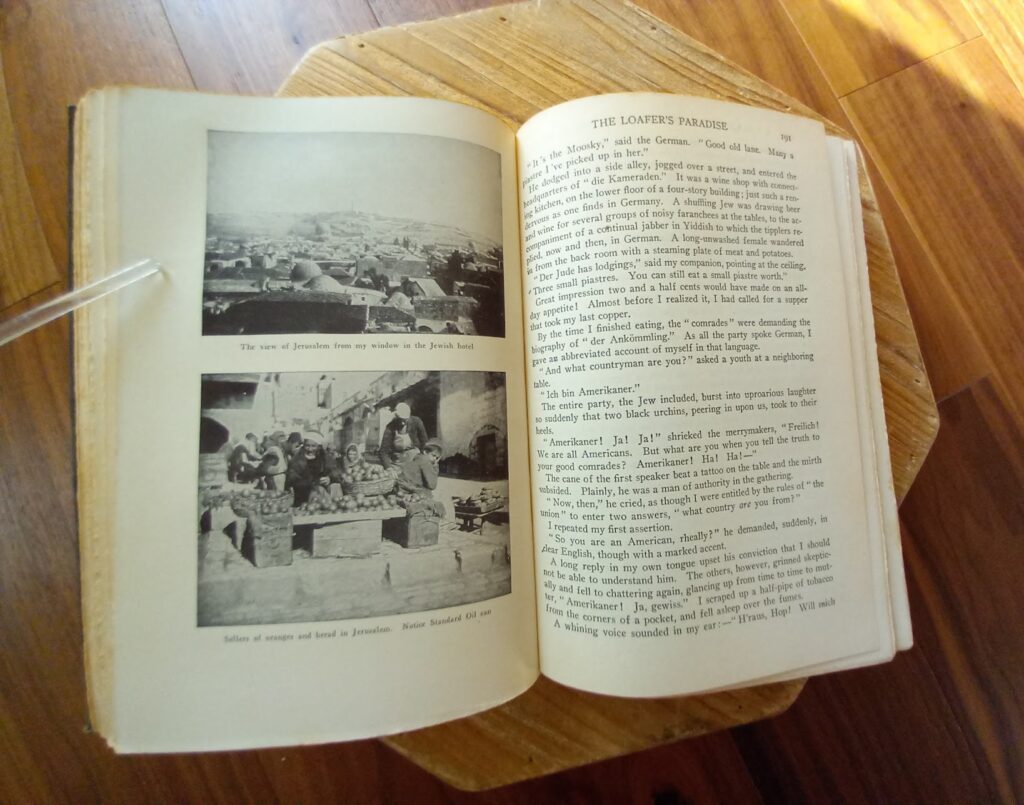 ~See all of the pictures posted in the Gallery Area of this posting!~

~ Price posted is in (CAD) Canadian Dollars ~