Description
The New Wizard of Oz by L. Frank Baum.  Published in 1944 by The Bobbs-Merrill Company.  Illustrated by Evelyn Copelman. 
Wonderfully Illustrated, including 8 full page colour illustrations and numerous other ones in black and white .  Hardcover cloth board with red spine and gray front and back panel with infamous characters imprinted on front panel in navy blue.   Other than outer damage to foot edge of spine (refer to image in gallery area) and some bumping to corners of the front and back panel it is in overall good condition with 209 pages secure to the hinge.  This particular lovely 1944 publication is not an overly common copy.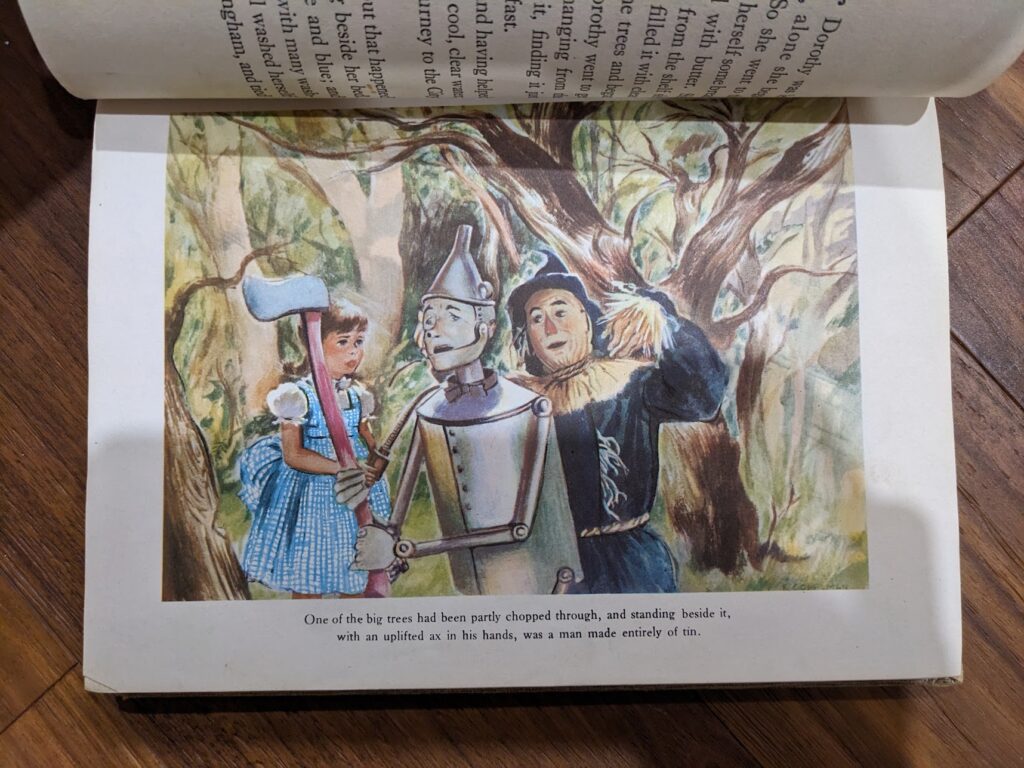 About the Author:
Lyman Frank Baum was an American author, actor, and independent filmmaker best known as the creator, along with illustrator W. W. Denslow, of one of the most popular books in American children's literature, The Wonderful Wizard of Oz, better known today as simply The Wizard of Oz. He wrote thirteen sequels, nine other fantasy novels, and a plethora of other works (55 novels in total, 82 short stories, over 200 poems, an unknown number of scripts, and many miscellaneous writings), and made numerous attempts to bring his works to the stage and screen.
~See all of the pictures posted in the Gallery Area of this posting!~
~ Price posted is in (CAD) Canadian Dollars ~


Please call or Email: admin@ashtreebooks.com for your best-customized shipping options