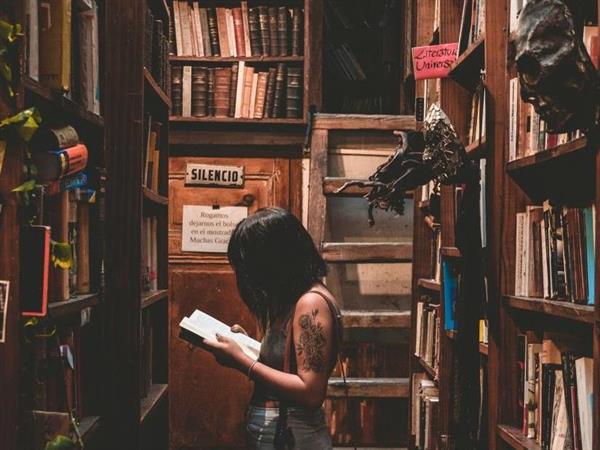 This article was published in ArtsHub. It was written by SABINE BRIX.
Theft of books has occurred for centuries, but cultural institutions don't always want to talk about it. We speak with collection managers who protect some of our most valuable artifacts.

Although there are films and books dedicated to the theft of rare items from cultural institutions – think The Map Thief and American Animals – it's not often that we hear about theft from our cultural institutions. Whether it's at the National Library of Australia or Museums Victoria, a lot of quiet work is being done by keepers of our most precious books to ensure they are not taken.
'There's not a lot of writing and research around theft and I think that's particularly because cultural institutions are pretty reluctant to talk about it,' said Maryanne McCubbin, Head of Strategic Collection Management at Museums Victoria.  
'They get very embarrassed when theft of their material occurs from time to time; they see it as a breach of their trust of the public to look after collection material.'

McCubbin oversees a range of services across all of the collections including conservation and storage databases and collections on exhibition.

'My role is to try and prevent theft,' she told ArtsHub. 'In my view, you can't really do that properly unless you know the typology of the theft that you're dealing with.'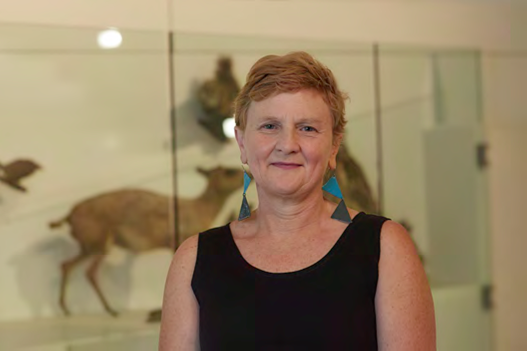 Through her position, McCubbin became interested in researching theft from collecting institutes, to gain a wider understanding about why they occur, a subject which forms the premise for her talk at Melbourne Rare Book Week.

'I've really focused on looking at histories of theft from libraries, archives and museums up until the 1960s in Australia,' she tells ArtsHub. 'I focus, to date, particularly on theft in Australian museums, but I've also started to look at books and associated material from libraries in Australia.'

Alongside her historical research, McCubbin keeps an eye on current thefts as they occur from museums and libraries around Australia.

'One of my basic findings is that it happened and is still happening with a frequency that I think a lot of people would find very surprising,' she said.
Safeguarding books
Erica Ryan is currently responsible for the retrospective published collections at Printed Australiana at the National Library of Australia (NLA) which includes one of the rarest books in the collection is Description des plantes rares cultivées à la Malmaison et à Navarre – a botanical plate book from the Napoleonic era by botanist and gardener to Empress Josephine, Aimé Bonpland. 

Theft prevention and the protection of rare books is something Ryan said the NLA was strict on. 

'The National Library has a range of safeguards and measures in place to ensure that the national collection is kept safely, in perpetuity,' Ryan said. 'The National Library's staff are all invested in the collection and take great pride in it. Our rarest and most valuable collection items are afforded extra protection and this includes everything from care in handling, optimal storage and environmental conditions, supervised use of collections, building and security control systems through to regular collection stocktakes. The secure stacks are wondrous places to visit.'

But if something should go missing, Ryan said there are systems in place to quickly track down books.

'Like many libraries and other collecting institutions, collection items sometimes can't be found but more often than not, they reappear – for which we are always grateful for,' she said. 

'Our relationships with our library peers and the book trade are important two-way relationships: by working together, we constantly learn from each other. Websites like the International League of Antiquarian Booksellers (ILAB) and 'Stolen Books'  are good to keep an eye on.'

How and why thefts occur
The types of thefts McCubbin has come across in the case studies she's examined are theft by insiders, or staff, such as the archivist from a Pittsburgh Library who was involved in stealing $8m worth of books, or those with privileged access to a collection, such as bona fide researchers. Her biggest Australian case of theft was a man charged and convicted in 1913 for stealing 82 books from the Melbourne Public Library, now the State Library of Victoria, as we know it.

While you might presume thieves are targeting the rarest or most expensive books in a collection, McCubbin says this wouldn't be a fortuitous move.

'People don't attempt to steal the very rare or valuable books because they would be very hard to sell,' she said. 'If you were trying to sell a first edition Charles Darwin, people would ask a lot of questions and be very suspicious particularly where it's known there are only 10 or 20 books left in the world.'
But theft isn't just limited to books physically disappearing either. The cutting out of plates and prints from rare library books, has also been a popular way to steal.

'They often refer to it as "farming"; so farming prints and farming maps from illustrations and from rare books,' McCubbin said.
'There's a very prolific international history in those terms and those prints can be sold for lots of money; they may be hand illustrations from the 15th or 16th century.' 

Through developing a modus operandi by examining case studies of book theft, such as the recent Pittsburgh case, McCubbin has come to recognize that thieves either usually operate out of a necessity to make money, working with book dealers to sell items, or for the sole purposes of adding books to their own personal collection. 

With such dedication to staving off thieves, Museum Victoria's collection seems to be in very safe hands.

'The reason I am interested in this subject matter is that, especially in my position, you have to know what you're dealing with in order to prevent it. If I can work out the way that it's done, there's the ability to be able to try and prevent any future thefts.'

Maryanne McCubbin's talk Theft From Collecting Institutes is on Tuesday 9th July at The Melbourne Museum as part of Rare Book Week.
You can check out the direct link this article on the ArtsHub website here: 

https://www.artshub.com.au/education/news-article/features/arts-education/sabine-brix/dark-secrets-of-stealing-rare-books-258334