Description
The Golden Wonder Book, edited by John K. Crossland and J.M Parrish.  Published in 1934 by Collins' Clear-Type Press. 
A compendium containing over 80 stories and more than 60 poems by favorite children's authors, including contributions from John Masefield, Rudyard Kipling, Eleanor Farjeon, Walter de la Mare and others.  Blue linen cover with embossed illustration. Gilt lettering on spine.  The real joy are the colour plates.  Contains 768 pages with beautiful 16 full-page single-sided colour plates by Anne Anderson, and with over 500 monochrome illustrations throughout, not all editions include the 16 colour plates by Anne Anderson.
The book is in good condition for a children's book its' age light scuff marks to exposed corners and edges.  The front and back panel is not faded, nor is the spine.  There is a full seam split between the title page and the color frontispiece and between pages 34 and 35 (see images in gallery area for example of this).  Pages are clean and secure to the hinge.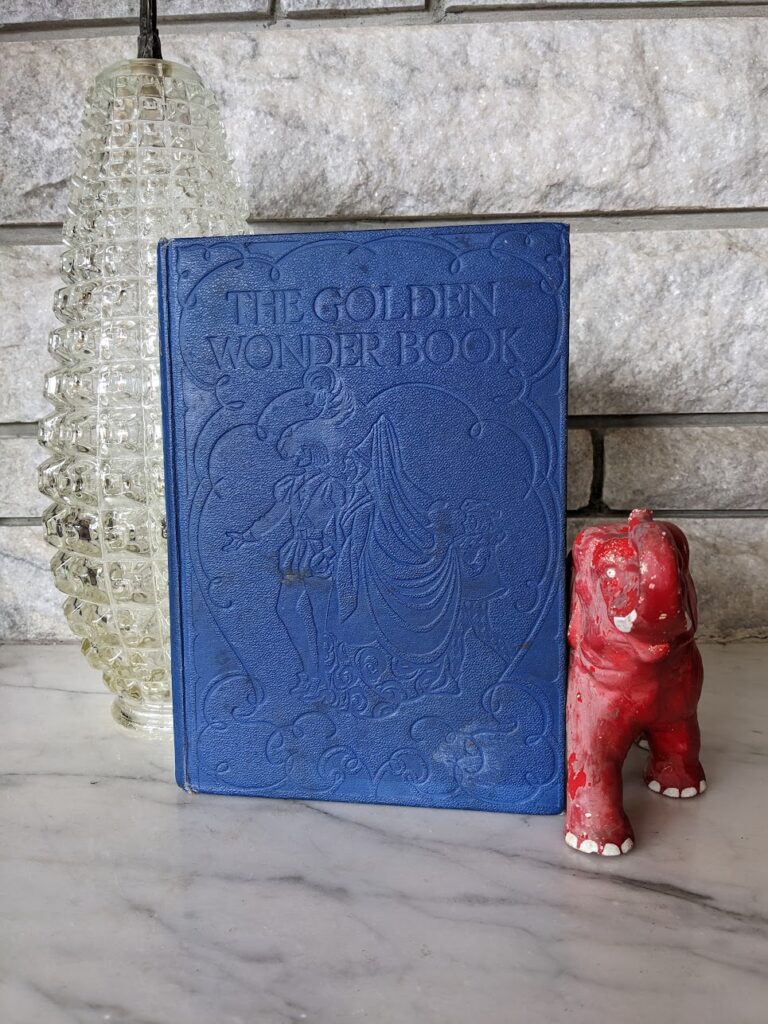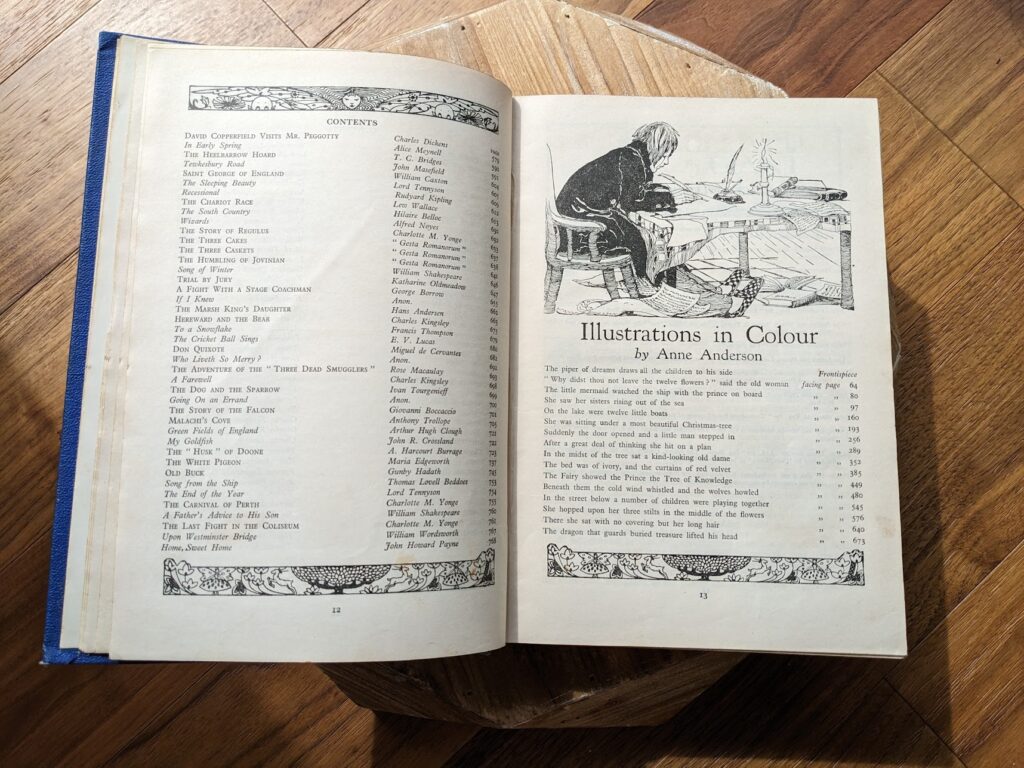 Book Synopsis:
The 1934 edition of "The Golden Wonder Book" is a delightful collection of children's stories and poems, filled with imaginative characters and colorful illustrations. This beloved classic includes tales from some of the most famous authors of the time, including Hans Christian Andersen, Lewis Carroll, and Rudyard Kipling
The book begins with a charming story about a tiny bird called "The Robin's Christmas Eve" by Mary Stewart, which sets the tone for the magical world within its pages. The stories that follow include adventures with fairies and goblins, tales of enchanted lands and talking animals, and poems about the wonders of nature and childhood.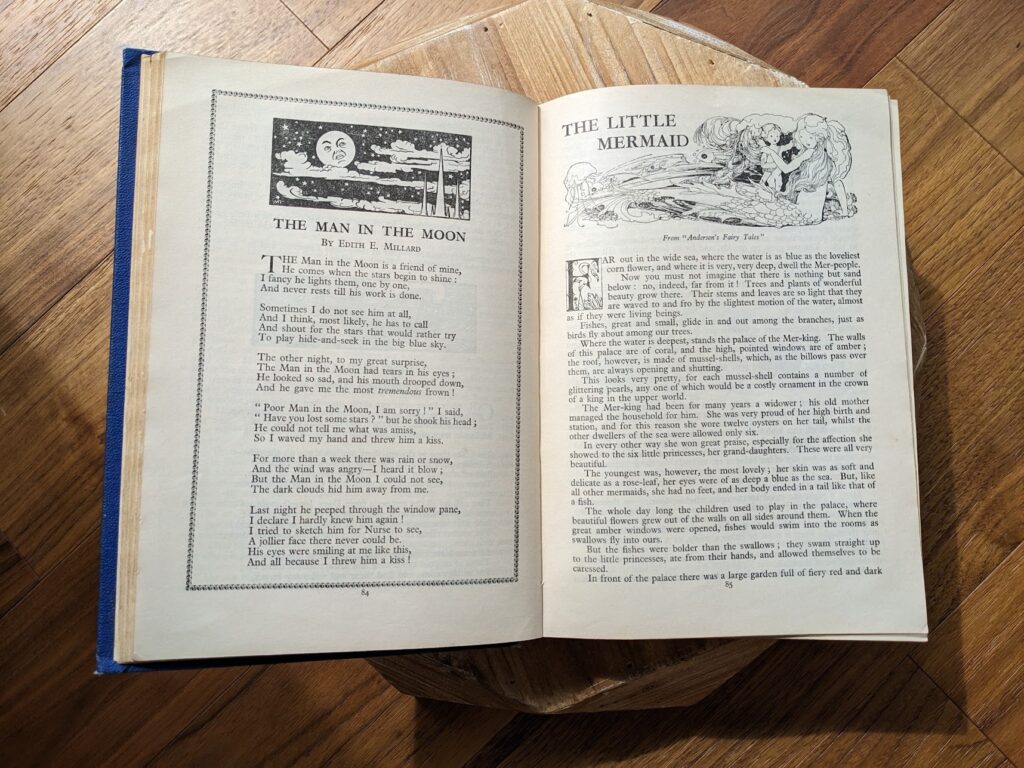 One of the highlights of the book is the inclusion of Lewis Carroll's beloved poem, "Jabberwocky," which features his trademark whimsy and wordplay. Other notable works include "The Little Mermaid" by Hans Christian Andersen, "The Elves and the Shoemaker" by the Brothers Grimm, and "The King of the Golden River" by John Ruskin.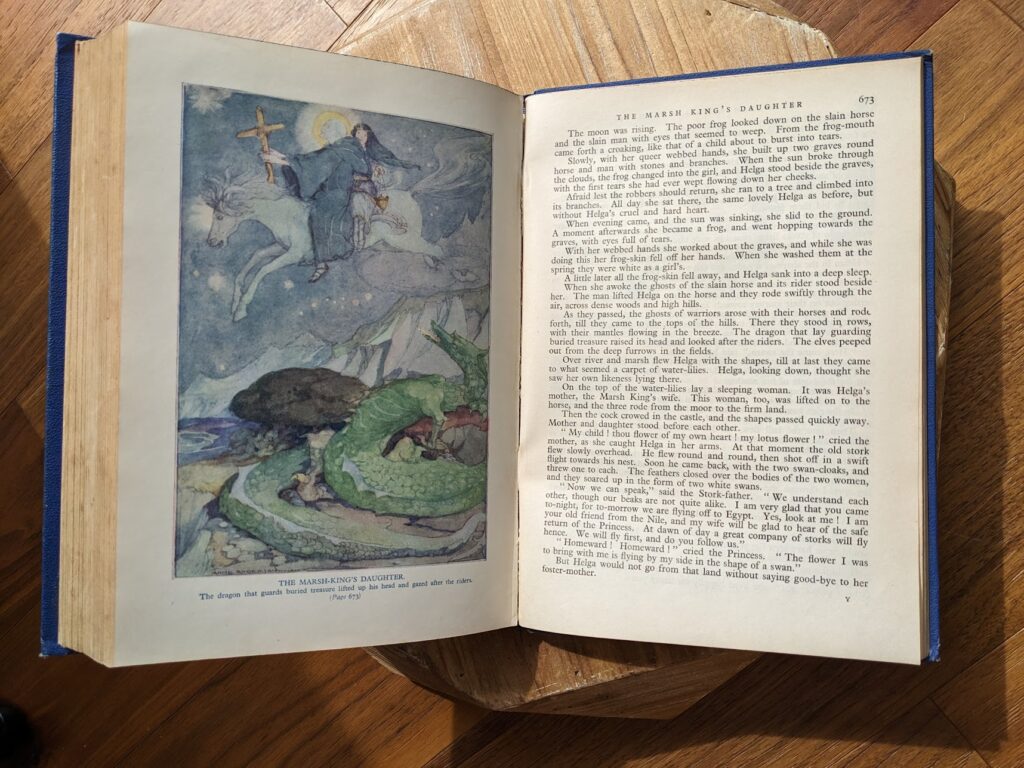 Throughout the book, readers will be enchanted by the beautiful illustrations that accompany each story and poem. The detailed and colorful drawings bring the characters and settings to life, adding an extra layer of magic to an already wonderful collection.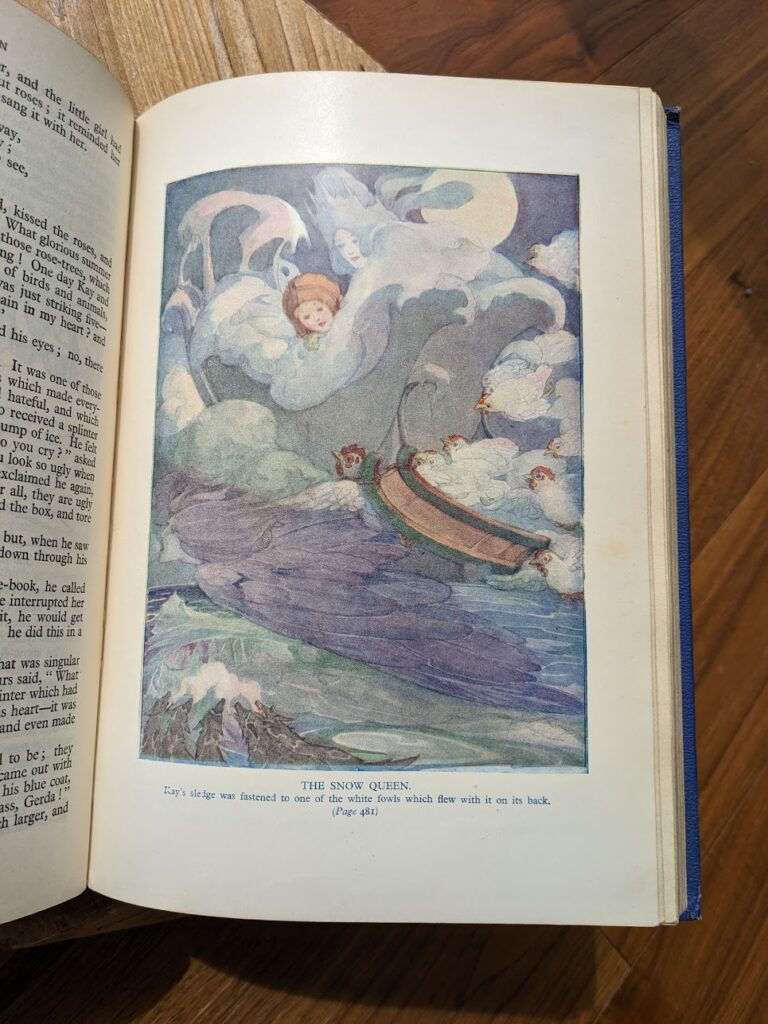 "The Golden Wonder Book" is a timeless classic that has delighted generations of children and adults alike. Its tales of adventure, imagination, and wonder continue to captivate readers of all ages, making it a must-read for anyone who loves great storytelling.
~See all of the pictures posted in the Gallery Area of this posting!~
~ Price posted is in (CAD) Canadian Dollars ~