Description
SOLD
The Golden Bough: A Study in Magic and Religion by Sir James George Frazer. Published in 1951 by The Macmillan Company, New York. "Reset and printed from new plates 1951". Abridged edition.
This copy is in Good Condition all 864 pages are clean and secure to the hinge.
A little about the Author:
Born in Glasgow, Scotland January 01, 1854
Died: May 07, 1941
Sir James George Frazer was a Scottish social anthropologist influential in the early stages of the modern studies of mythology and comparative religion. His most famous work, The Golden Bough (1890), documents and details the similarities among magical and religious beliefs around the globe. Frazer posited that human belief progressed through three stages: primitive magic, replaced by religion, in turn, replaced by science.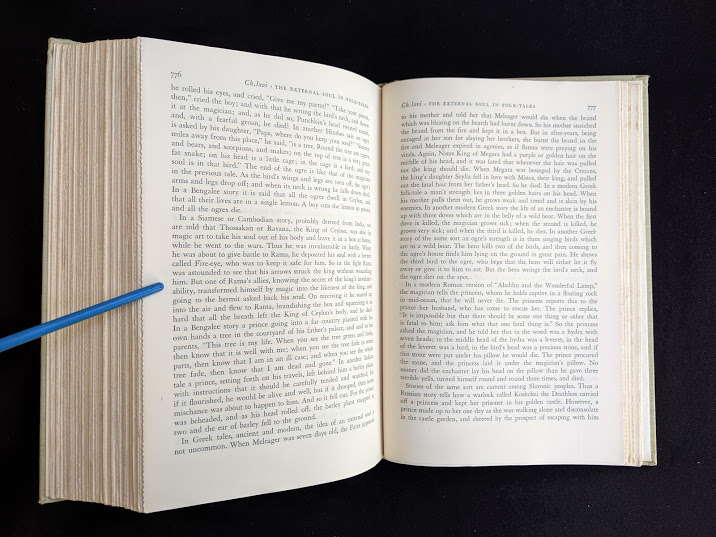 ~See all of the pictures posted in the Gallery Area of this posting!~
~ Price posted is in (CAD) Canadian Dollars ~