Description
~SOLD~
Handbook of Culvert and Drainage Practice – For the solution of surface and subsurface problems.
Published in 1950 by ARMCO Culvert Manufacturers Association, Middleton, OH.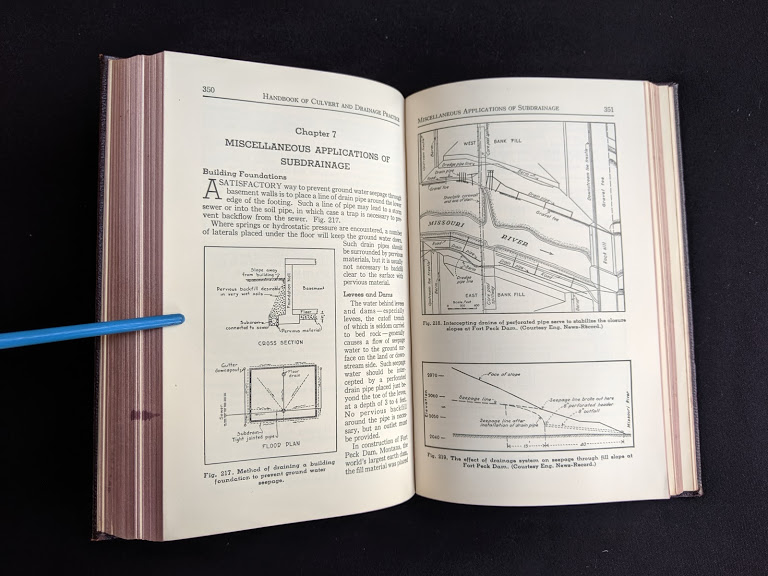 Very Good Copy. All 474 pages are secure to hinge. Gilt letters on the front cover and on Spine are bright and legible. Many b/w photos, charts, diagrams and illustrations throughout.
~See all of the pictures posted in the Gallery Area of this posting!~
~ Price posted is in (CAD) Canadian Dollars ~