Description
Audels Machinists And Tool Makers Handy Book By Frank D Graham.  Published in 1956 by Theo. Audel & Co., Publishers.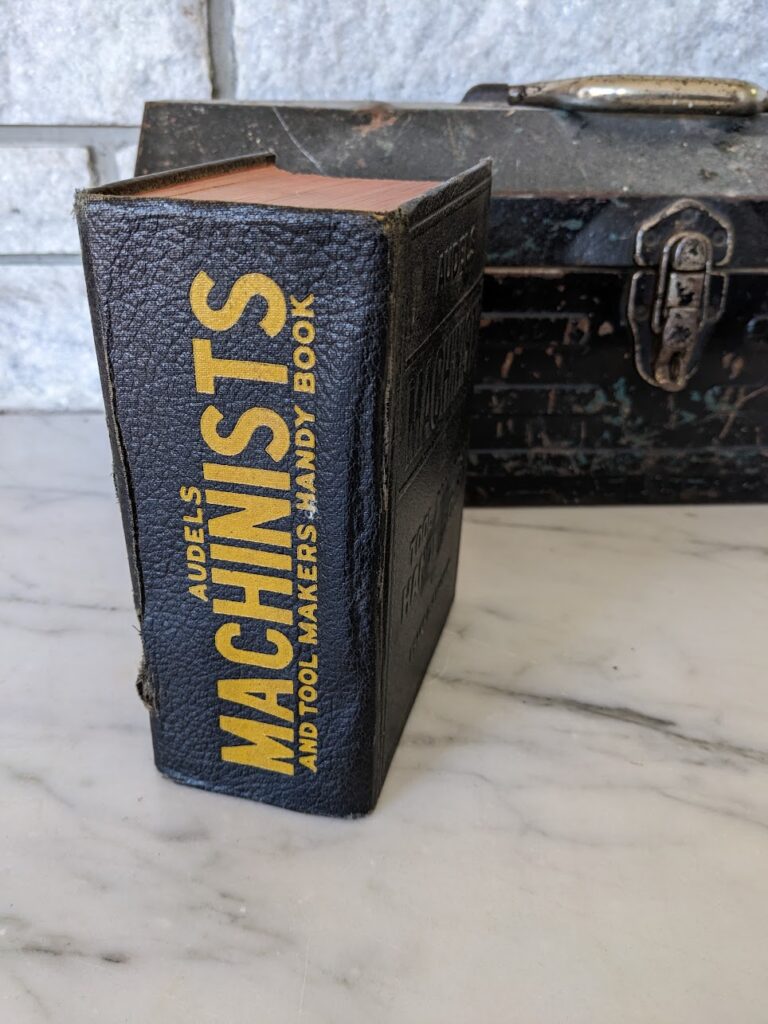 Binding tight. Spine straight. Pages clean and unmarked. Beautiful, tight copy.  There is a tear in left joint of outside binding (see image in the gallery area for example of this).  Book has light wear but overall is in beautiful vintage condition.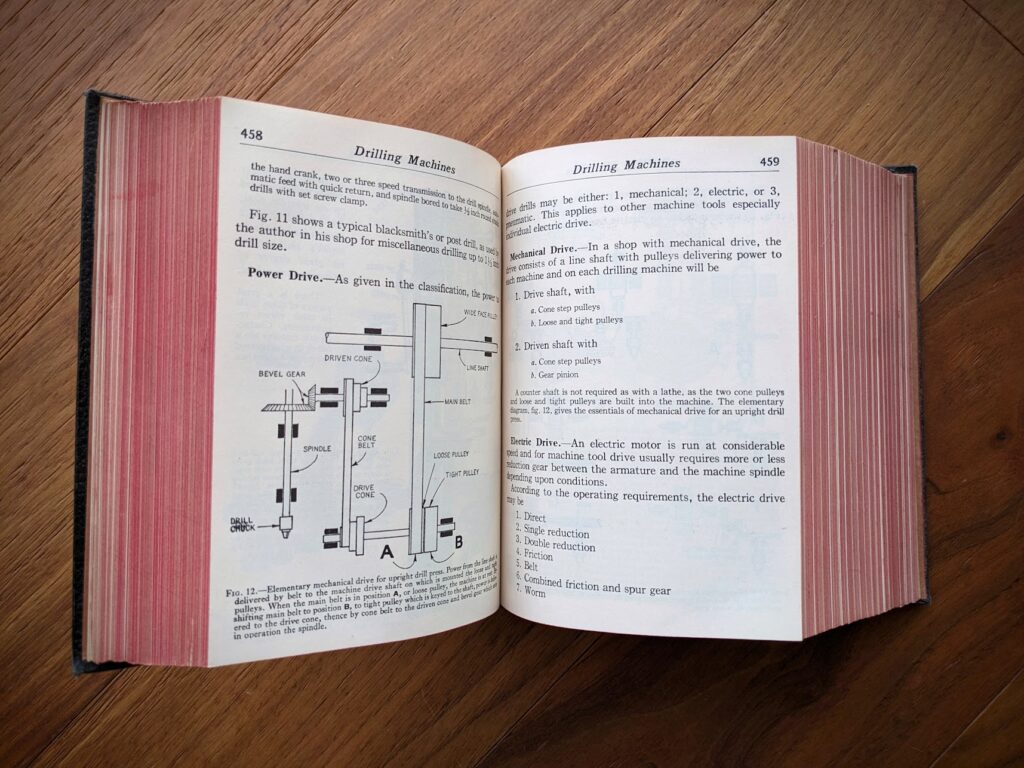 Synopsis:
Audels Machinists and Tool Makers Handy Book, written by Frank D. Graham and originally published in 1956, serves as a comprehensive guide for machinists and tool makers during a crucial era of technological advancements. This invaluable resource offers a wealth of practical information, tips, and techniques to empower individuals in the field of machining and tool making.
Set against the backdrop of the mid-20th century, a time when manufacturing and industrialization were rapidly evolving, Graham's book becomes an essential companion for those seeking to master the intricate art of machining. From the basics of understanding different machine tools to the finer details of tool selection, precision measuring, and precision machining, the book provides a step-by-step approach to mastering the craft.
Readers are introduced to the principles of metalworking, including cutting, shaping, drilling, and milling. Detailed explanations and illustrations elucidate the inner workings of various machines and tools, demystifying complex concepts and ensuring a solid foundation for readers of all skill levels. Graham's expertise shines through as he shares his wealth of knowledge, making this book a timeless resource that continues to be relevant even in the age of modern technology.
Beyond technical instructions, the book also offers valuable insights into the mindset and attitude required for success in the field. Graham emphasizes the importance of precision, patience, and problem-solving skills, instilling in readers a sense of craftsmanship and professionalism. The book not only equips individuals with practical skills but also imparts the wisdom and mindset necessary to excel in the industry.
Audels Machinists and Tool Makers Handy Book stands as a testament to the industrious spirit of machinists and tool makers during a transformative period in history. Its enduring relevance and practicality make it a must-have guide for professionals, enthusiasts, and anyone interested in the art of machining and tool making. Whether used as a reference manual or a comprehensive learning resource, this book remains an indispensable companion for anyone seeking to navigate the intricate world of machinery and precision manufacturing.
~See all of the pictures posted in the Gallery Area of this posting!~
~ Price posted is in (CAD) Canadian Dollars ~