Description
SOLD



The Wind in the Willows by Kenneth Grahame. With the beloved illustrated characters of Ernest Shepard (same illustrator as Winnie-the-Pooh). Copyright page reads: Copyright, 1953, 1954 by Charles Scribner's Sons. H-12.60 [V]. Printed in the United States of America
A nice copy with no issues with the spine. All 259 pages are held together beautifully. Slight bumping wear to top right corner of front cover (see picture posted in gallery area for an example of this).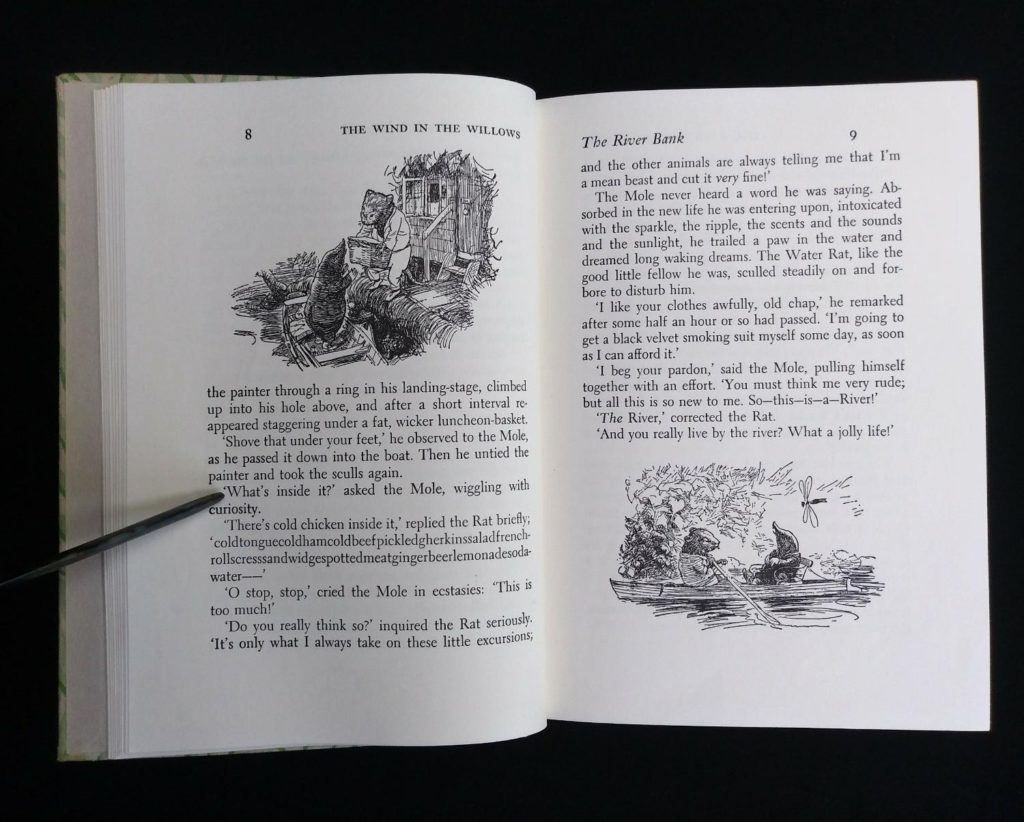 Synopsis (from goodreads):
One of the most celebrated works of classic literature for children.
Meet little Mole, willful Ratty, Badger the perennial bachelor, and petulant Toad. Over one hundred years since their first appearance in 1908, they've become emblematic archetypes of eccentricity, folly, and friendship. And their misadventures-in gypsy caravans, stolen sports cars, and their Wild Wood-continue to capture readers' imaginations and warm their hearts long after they grow up. Begun as a series of letters from Kenneth Grahame to his son, The Wind in the Willows is a timeless tale of animal cunning and human camaraderie.
~See all of the pictures posted in the Gallery Area of this posting!~
~Price posted is in Canadian Dollars (CAD)~