Description
Through the Looking Glass by Lewis Carroll.  Published in 1941 by The Heritage Press.  Illustrated by John Tenniel.  In Original Slipcase.
Tight copy, all pages mark free and edges of text block are sharp.  Near fine copy with charming Yellow cloth boards with, green and red floral design front panel and spine.  Gray slipcase showing scant wear.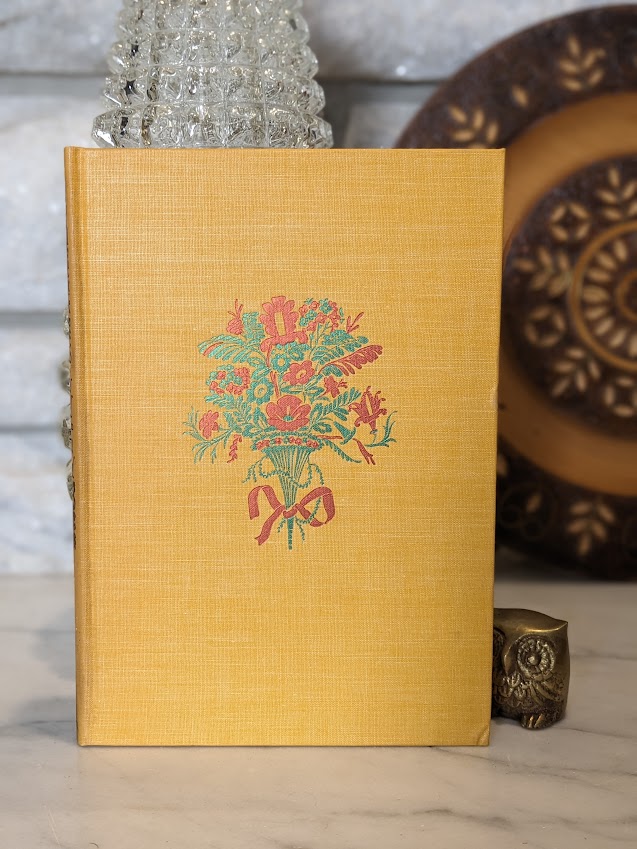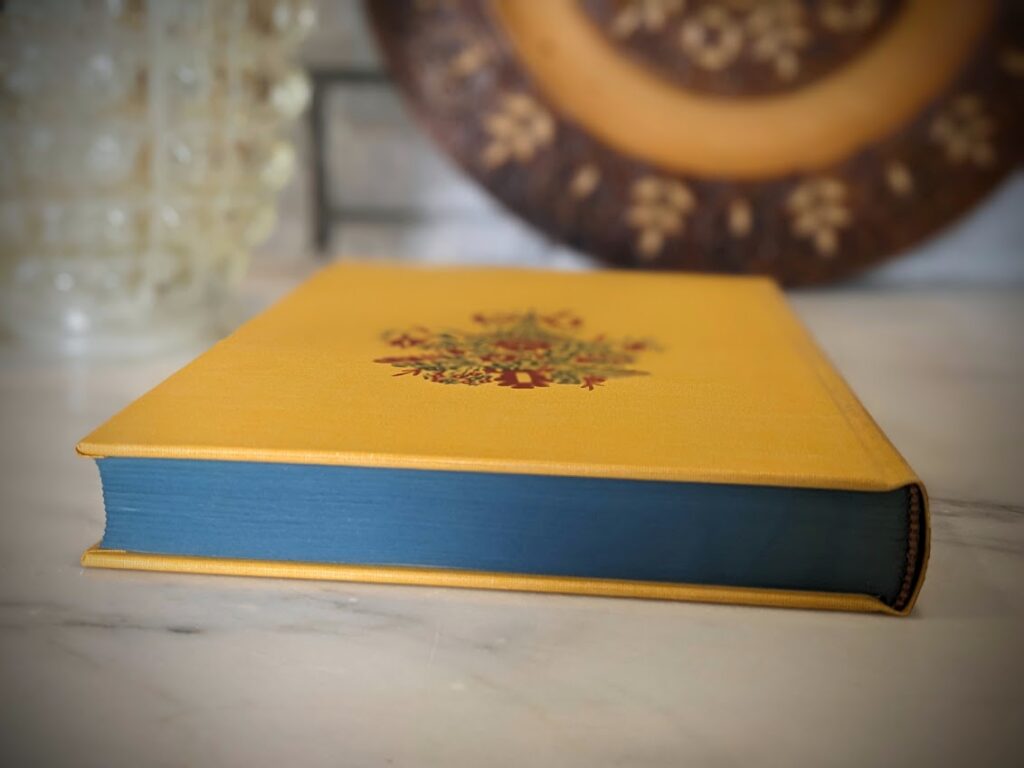 Book Synopsis:
"Through the Looking Glass" is the sequel to Lewis Carroll's beloved classic, "Alice's Adventures in Wonderland." In this whimsical tale, readers once again follow Alice on her surreal journey, this time through a fantastical looking-glass world. She encounters a world where everything is reversed and where logic and reality are constantly challenged.
Alice meets a colorful cast of characters, including the Red Queen, the White Queen, Tweedledum and Tweedledee, and Humpty Dumpty, among others. Each encounter leads to absurd and delightful adventures, often filled with wordplay, riddles, and nonsensical humor.
As Alice navigates this mirror-image world, readers are treated to Carroll's signature wit and imagination. The story explores themes of identity, perception, and the fluidity of reality, making it a thought-provoking and entertaining read for all ages.
About John Tenniel: The illustrations in this edition of "Through the Looking Glass" are the work of the renowned artist John Tenniel. Tenniel's iconic illustrations have become inseparable from the Alice books and have contributed significantly to their enduring popularity. His detailed and whimsical drawings bring Carroll's imaginative characters and settings to life.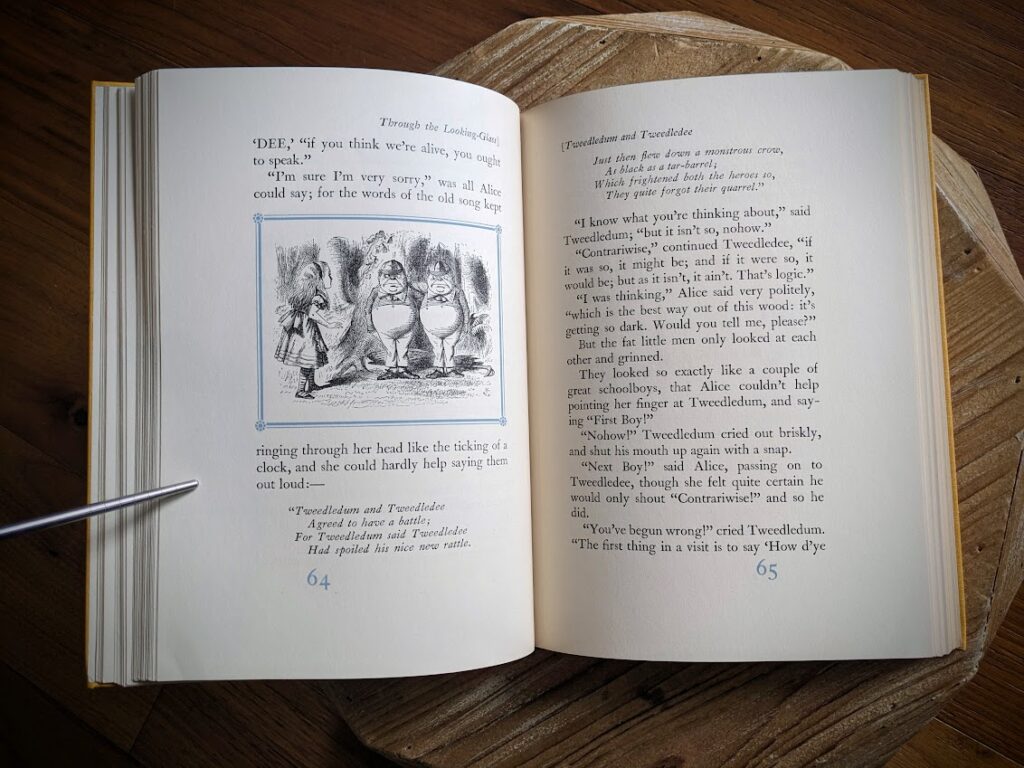 John Tenniel's illustrations are characterized by their precision, clever visual puns, and the way they capture the essence of Carroll's nonsensical world. Mentioning Tenniel's contribution to the book highlights the artistic quality of this edition and adds to its appeal to collectors and fans of Lewis Carroll's work.
~See all of the pictures posted in the Gallery Area of this posting!~
~ Price posted is in (CAD) Canadian Dollars ~