Description
1936 Ships and the Sea – Second Edition – Uncommon Condition
🌟 A Nautical Classic: Delve into the world of ships and the sea with this 1936 second edition of "Ships and the Sea," compiled and edited by Pay-Lieut. E.C. Talbot-Booth, R.N.R.
📖 Book Details:
Title: Ships and the Sea

Compiled and Edited by: Pay-Lieut. E.C. Talbot-Booth, R.N.R.

Edition: Second

Published by: D. Appleton-Century Company

Origin: Printed and made in Great Britain

Unique Condition: This early printing is in an uncommon condition. The landscape format (approximately 14 x 10.5cm) adds to its distinctive charm.

Landscape format – 1936 Ships and the Sea by Talbot-Booth – second edition
📜 A Glimpse into History: This edition, with 768 pages, is a treasure trove of maritime knowledge. It features B&W illustrations and silhouettes, along with folding plates showcasing ship line flags and maps of various ports and ship parts diagrams. Whether you're interested in naval or civilian/merchant ships, this book covers it all.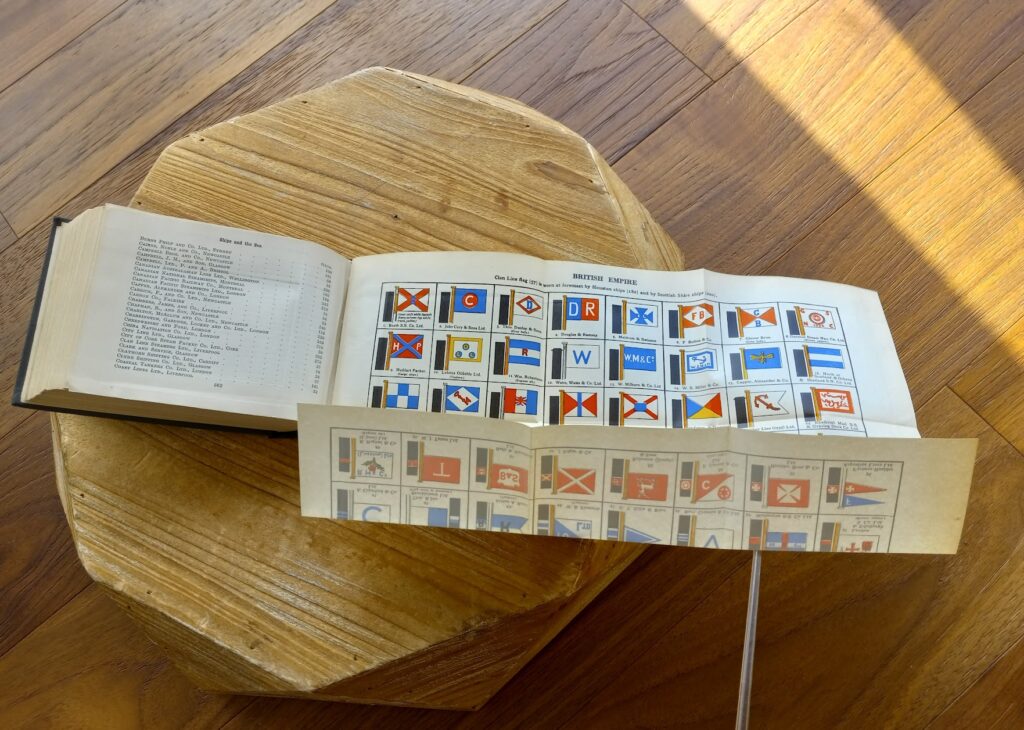 🌊 Exceptional Rarity: In very good condition, this book is even more remarkable when you consider its rarity in such impeccable shape. It's a sought-after copy often cherished by captains and maritime enthusiasts. The black cloth binding remains a deep, unfaded black, while the gold gilt lettering on the upper and lower spine is unblemished.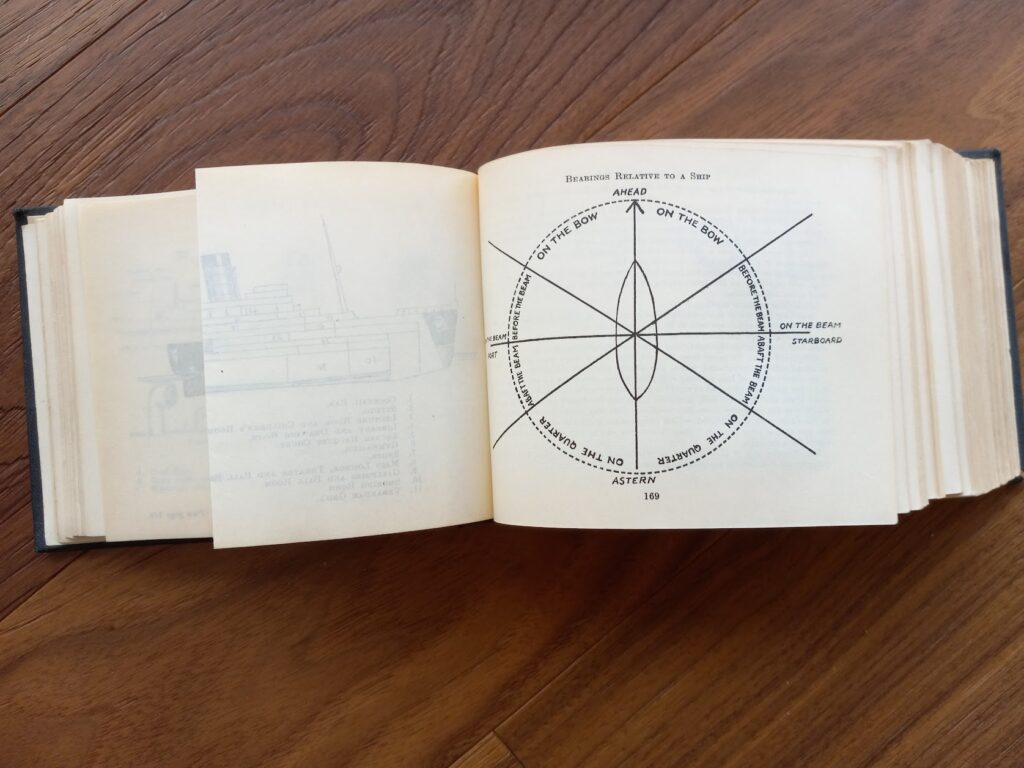 🎁 A Mariner's Delight: With its rich content and exceptional condition, this book is a splendid gift for any nautical enthusiast. Explore the maritime world, from historic sailing vessels to contemporary ships.
~See all of the pictures posted in the Gallery Area of this posting!~

~ Price posted is in (CAD) Canadian Dollars ~