Apart from collecting old rare books and magazines from district towns and remote villages across the country, this Natore book collector promotes his collection on social media and connects with collectors from all over the country
This article was published was published in The Business Standard by Shabnur Akter Neela.
Over a decade ago, Shariful Islam, a rice trader in Naogaon back then, went to Kishoreganj to visit his in-laws. During his stay, he noticed people chatting with grocers and buying and selling a kind of old paper. He saw that the price of only two pages of a newspaper that are a few years old is Tk 20, whereas the current price of an entire newspaper is Tk10 or less.
He was surprised and wanted to know the reason.
Through the buyers and sellers, he learned that these were bamboo paper, produced at the Pakshi mill. Years back, this paper was used to publish newspapers and government gazettes. The villagers were using this paper to make cigarettes and smoke, resulting in its price hike.
Ever since Sharif began collecting old newspapers from the village shops at a rate of Tk350 per kg.
Afterwards, Sharif started collecting old books and magazines out of interest, and he eventually got to know that there are certain people all over the country who are also passionate about buying and selling old books. He began visiting district towns and remote villages across the country to enrich his collection.


In 2018, SM Sharif launched a Facebook page called 'Old Collection.' This is where Sharif began promoting his rich personal collection of books. With time, it became not only a trove of old books, magazines and what have you, but also a way to connect book collectors from across the country, who can place orders for books online.
Currently, the page has 35,000 followers. So far more than 6,000 people have bought old books from him.
At the start of this venture, a doctor from Tangail bought an old newspaper for Tk1,000. Items like detective series books published by Seba Prokashani are also in high demand among book collectors. Most notably, he sold a book named 'Aparinata Pap' (1967) published by Seba Prokashani, for Tk22,000. The book was written by Sheikh Abdul Hakim, the famous author of the Masud Rana series.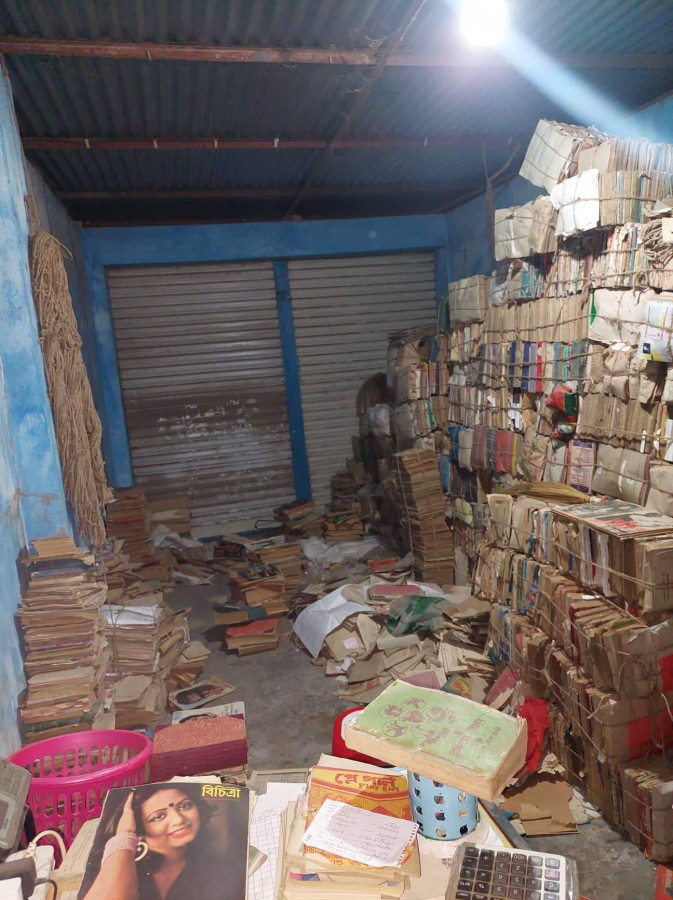 Another jewel in his collection is the old and popular book 'Sharaban Tahura', which has been priced at Tk35,000. These two are the most expensive books in his collection to date.
Recently, Sharif opened a new social media page called 'Old and Rare Book Collection'.
From curiosity to a collector
Sharif's small godown-like shop located next to Pagla Mosque in Kishoreganj Sadar houses many valuable old books and magazines which are witness to the course of our history.
Over the years, a lot of history became distorted, and it is those distortions that are presented to the new generation. Because of Sharif's collection, writers, researchers, intellectuals, lawyers and eminent people started to regularly contact Sharif to gain access to authentic records of history.
"I started collecting old books, magazines, old coins, money, postage stamps, old model radios and hundreds of year-old plates out of curiosity. At the time, I had no business plan or purpose. So I collected them for myself. I used to keep it. My wife was very upset about the fact that I keep filling my room with dusty, dirty old books," said Sharif.
When Sharif started taking pictures of his collection and posting them on social media, people took an interest and started contacting him. "Some were so interested that they were ready to buy them at a high price. But the problem is, I have only one original copy of each book. So if I gave it to one person, it would not be possible to give it to others; the rest would be disappointed," he explained.
And this was when his social media page began to take off and garner interest from other book collectors like himself.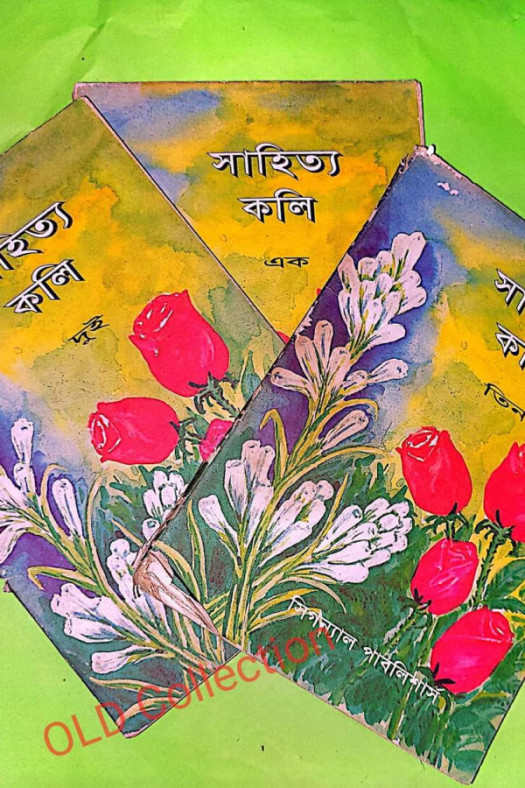 According to Sharif, there are some buyers who will not purchase anything else other than the original copy of the first edition of the book. In that case, the book collectors are willing to pay several times more than the price of the book.
"I also have 80 to 100-year-old books in my collection. Some books have been sold out, as they were not photocopied from the original. I do not have further copies. But if anyone wants available photocopies of other books for less money, they are provided those," said Sharif.
"I have kept a few books of Puthi literature from the 1320 Bangla year. In the earlier days, Puthi reading sessions were held in villages, when it was very popular. I have also kept some books from the national curriculum of the Pakistan period. I am interested to know what those books were like. Many people order these; some order the books for their children," Sharif further added.
"Some people even call me Boiwala"
Sharif's collection has also garnered him respect and dignity, and people have come to know about him.
"Being associated with books, I get a lot of love and respect from society. Many people doubted me at first, they thought that it was impossible for anyone to have such an old book. But when I deliver the book to them, they thank me and invite me for tea as a courtesy. It is a great achievement for a person like me," said Sharif.
Sharif's love for old books has conjured a term of endearment. "Some people call me Boiwala," he said.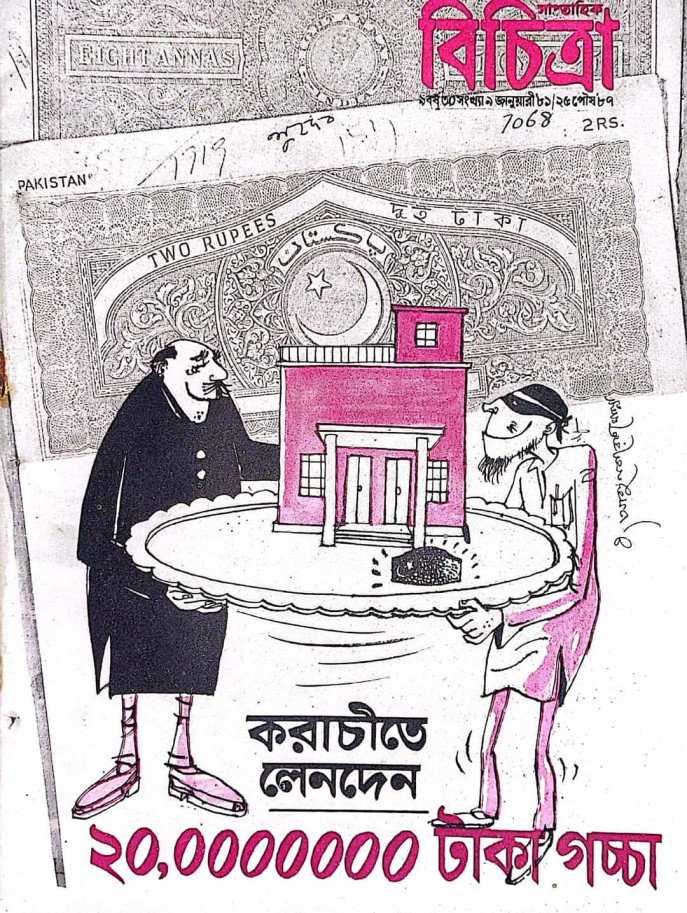 Sharif recalled some of his most joyous and endearing stories of finding old books. He sourced most of the valuable old books and magazines from thrift shops. In the process, he also developed a good rapport with the shopkeepers.
While Sharif has to rummage through the dirt and dust to find his precious treasures, the euphoria of finding these gems is what keeps him going. Of course, sometimes his searches end in futility and that disappointment hurts. What hurts more is that the more he engages in his book search, the more he finds himself losing interest in reading books. He likens this feeling to neglecting a loved one after getting them.
But despite these challenges, Sharif has future plans to build a library-slash-book museum in his district of Naogaon. He wants to build a space where readers and book lovers can come and see rare books and magazines. He also intends to make his private book godown a beloved space among bookworms.
You can check out the direct link to this article on the The Business Standard website here:

https://www.tbsnews.net/features/panorama/how-former-rice-trader-became-collector-and-promoter-rare-books-562482