The AJN surveys three local bookshops that bear intriguing links to the Jewish people.
This article was published in The Australian Jewish News, by SOPHIE DEUTSCH.
'A bookstore in the middle of a paddock'
BENEATH shelves of rare antique books, Leo Berkelouw sits at his rustic wooden desk surrounded by a sprawling 200-acre property.
Each tome is a cherished find that the antiquarian, now in his 80s, has spent countless hours tracking down and acquiring for his extensive collection.
Musing on a life of trading and selling books, Leo tells of a first edition of Ian Fleming's Casino Royale – today providing its millionth copy in a dust jacket – and now valued between $20,000 and $30,000.
"Those things are worth a fortune, and you always try to find that needle in a haystack," he shares.
When opened, each book effuses a musty scent as enchanting tales, intriguing pieces of information and millennia of rich history rise from the pages.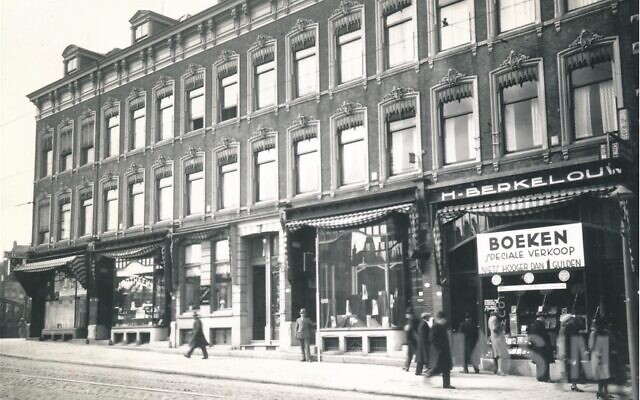 TWO centuries earlier, Solomon Berkelouw slung a cloth bag brimming with books over his shoulder.
The first Berkelouw to enter the book business, Leo's great-great-grandfather began selling vellum-bound theological books to barge owners and well-to-do skippers passing through Rotterdam's picturesque Kipstraat harbour in 1812.
Laying the foundation for the family empire to come, Solomon was soon befallen with tragedy, as an illustrated brief history of the firm, issued to commemorate the 150th anniversary of the firm in 1962, conveys: "One late winter's afternoon, snow falling thickly, Solomon Berkelouw, carrying his 'wares' in a jute bag slung over his shoulder, slipped on a plank linking ship to quay, and fell to his death in the icy waters beneath, bearing his precious books to a watery grave.
"His young son, Carel, [was] determined to carry on his father's trade, and he put the business on a firmer, if less dangerous, footing by opening a bookstall at the Nieuwe Market in Rotterdam."
Solomon's grandson Hartog Carel (after whom the bookstore, Harry Hartog, is named) and great-grandchildren Ceintje, Carel Levi and Isidoor, similarly continued the Berkelouw legacy, establishing bookstalls in Holland, and upgrading the business to larger premises as needed.
Once resurrected from the ocean's depths, the Berkelouw firm was again struck down – this time, with the advent of war, and the bombing of Rotterdam in 1940.
"Everything was destroyed to ashes overnight. The entire stock was wiped out," shares Leo, but the calamity was soon overshadowed by a far more pressing concern.
"My father [Isidoor] was Jewish, and my mother was a gentile. They were lucky to survive the war in Holland," says Leo.
Isidoor's family were all victims of the Holocaust, tells Leo, but Francis' bravery and ingenuity converged to save her husband from near certain death.
"He was actually picked up by the Germans, taken to a depot and they notified my mother that he would be shipped to Germany within the next few days."
Francis was permitted to visit and bid him farewell, but refusing to accept the cruel fate assigned to her husband, she devised an inventive plan to assure his escape.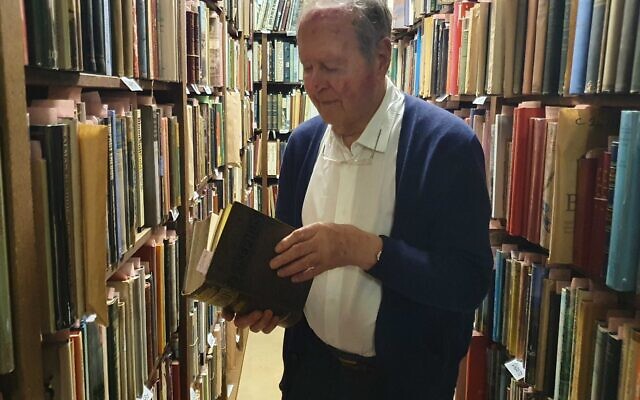 Entering the depot with baby Leo tucked inside a pram, underneath his mattress, Francis had hidden a bundle of women's clothing.
"Two women walked out of the camp that day," explains Leo.
His father, dressed as a woman, didn't draw the gaze of the Nazi guards, who were "more interested in looking at my mother than looking at who her companion was".
The family spent the better part of the remaining war years in Amsterdam, living with a school friend of Isidoor's.
"If there was ever a knock on the door, my father would go into this chamber," remembers Leo.
When liberation arrived, Isidoor sought refuge in Australia with his family, leaving behind the bitter remains of war-ravaged Europe and the trauma he had endured, as well as his Jewish identity.
Isidoor's connection to his lost relatives would be located in the family trade of buying and selling books.
In Sydney, he started cataloguing books, opened a bookshop, sent sought-after books to his contacts in Europe, and taught Leo the tricks of the trade. Together, they established a mail-order business, and after Leo embarked on a buying trip to the UK, he returned with an unconventional idea.
In England, Leo had observed an emerging trend of local booksellers relocating from central London – where rental prices were becoming increasingly prohibitive – to ancestral homes in the countryside.
But "provided [the homes] had good access back into the centre of London, they were ideal because they had bigger rooms where they could store books and [the booksellers] were running their business on a mail-order basis", explains Leo. "I came back to Australia and I said to my father, 'This is what we must do.'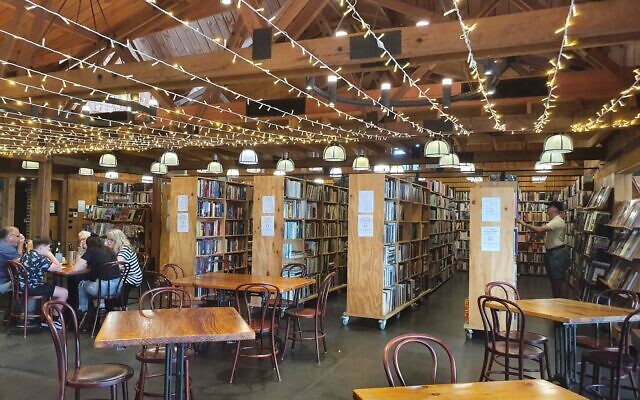 "PEOPLE thought I was mad, opening up a bookstore in the middle of a paddock, and for the first few years, I thought I was mad too," admits Leo, who purchased Bendooley Estate, a Southern Highlands sandstone property, in 1975 with his late wife, Noelene.
Drawing locals and visitors alike, the Berrima estate's signature destination is the golden-hued Book Barn, boasting stunning chandeliers, shelves of antique books and new releases to browse by a crackling fireplace.
Although books remain at the heart of the Berkelouw enterprise, technological advancements necessitated a broader diversification of income.
"Bookselling became very difficult when the computer age overtook it. People didn't have to browse in a bookshop to find anything," comments Leo. "We needed to extend our revenue stream in order to survive, so that's why we went into the hospitality industry."
Council stipulations permitted the family to open a hospitality business – managed by Leo's son, Paul – but on the condition they also establish a vineyard.

"It's been a bonus we didn't expect. The wine business has been quite a lucrative income," says Leo.
A continually evolving entity, Bendooley Estate now comprises a restaurant, vineyard, wedding facilities and accommodation cottages, and in the next few years, the Berkelouws plan to open a hotel as well.
"The district hasn't got a lot of accommodation available," says Leo. "There was an opening there for us, and we have the property to do it."
SELLING and trading books is a family-wide passion that Leo's sons have similarly inherited.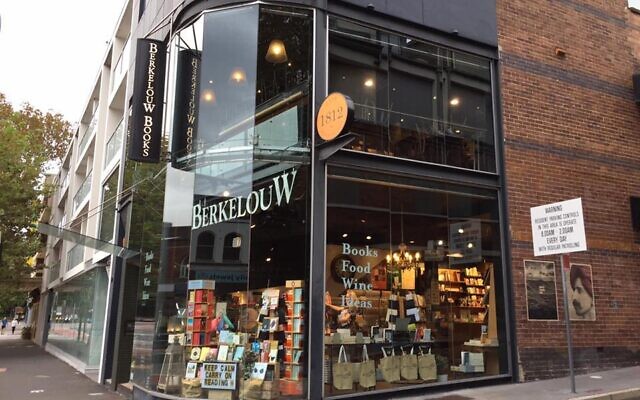 The decision was also motivated by a desire to establish separate bookstores with well-defined identities, distinct from Berkelouw's reputation as a rare book collector.
When the late Judge David Levine delivered the Isidoor Memorial Address at the State Library of NSW in 1989, he quoted British publisher Basil Blackwell.
"Your good antiquarian bookseller despite his valuable reference books must have three gifts – he must have a long memory, he must have a flair … in estimating the public interest in any given volume, and finally he must be a born antiquarian bookseller … for the antiquarian bookseller has some indefinable quality which enables him to know a book when he sees one … to know a book when he feels one. It is a gift whose lack no amount of diligence will supply."
These three precious gifts have been generously distributed across six generations of Berkelouw booksellers, enabling the family enterprise to withstand great calamities, and continue to prosper as second-hand and antiquarian booksellers.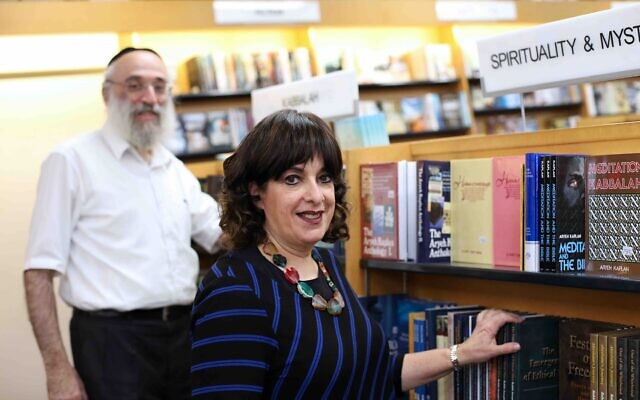 Bookshop good as Gold
GOLDS burst onto the scene at peak time.
It was October 1987, and several bookstore chains, including Borders Group, had opened in the preceding decade and were taking the world by storm.
Meanwhile, Miriam and Yirmi Goldschmiedt observed a publishing world that was "completely exploding", and at the same time, expressed a strong conviction that the Jewish community needed its own 21st century bookshop.
Opening their doors in St Kilda's William Street, Miriam recalls how business "flourished really quickly".
"We came in at a time when books, including Jewish books, were being published much more quickly, so Golds took off right away … Everybody was looking for translations of Jewish classic texts."


Founded in 1976, ArtScroll – an imprint of scholarly and popular Jewish works – surfaced as a key player in the Jewish publishing industry, producing translations of the siddur and the chumash, and an expanding range of other Jewish texts.
"People wanted to give their children more of a Jewish education, and more opportunities that they didn't have access to before, and we ran out of bookshelf space really quickly," recalls Miriam.
"We came in at a time when books, including Jewish books, were being published much more quickly, so Golds took off right away … Everybody was looking for translations of Jewish classic texts."
Founded in 1976, ArtScroll – an imprint of scholarly and popular Jewish works – surfaced as a key player in the Jewish publishing industry, producing translations of the siddur and the chumash, and an expanding range of other Jewish texts.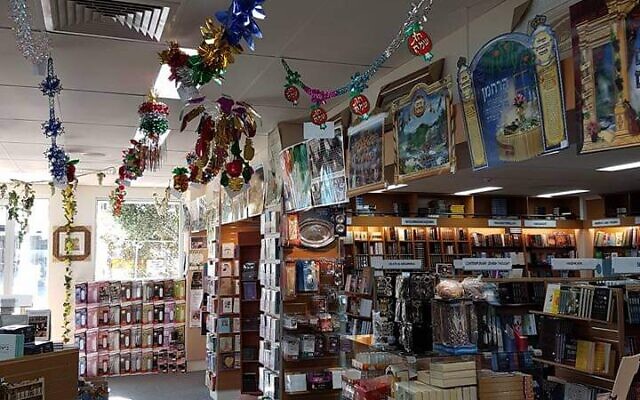 "People wanted to give their children more of a Jewish education, and more opportunities that they didn't have access to before, and we ran out of bookshelf space really quickly," recalls Miriam.
Upgrading their store to a larger premise on the same street, Golds World of Judaica also expanded further afield to Sydney in 1988. Like its Melbourne counterpart, the Bondi Beach bookstore continues to sell a range of Jewish books, art, silver, games and Judaica, and in recent years, books on spiritual enlightenment and self-help have also surged in popularity.
"People are more self-aware and searching for their spirituality and trying to find it within Judaism," explains Yirmi.
"Constantly there is satisfaction in what we are doing. We see people growing and learning."
With the rise of online platforms, Golds has needed to reinvent itself, but the quality and popularity of the business has remained unchanged.
"Some of our best-selling products dropped because Amazon just wiped us all. But Amazon can't handle scholarly or Hebrew titles … We look to bring in products that Amazon can't carry or that are too specific," explains Yirmi.
"We have had to be cleverer and bring in unique products. We are a community and know our customers, and online stores can't do that."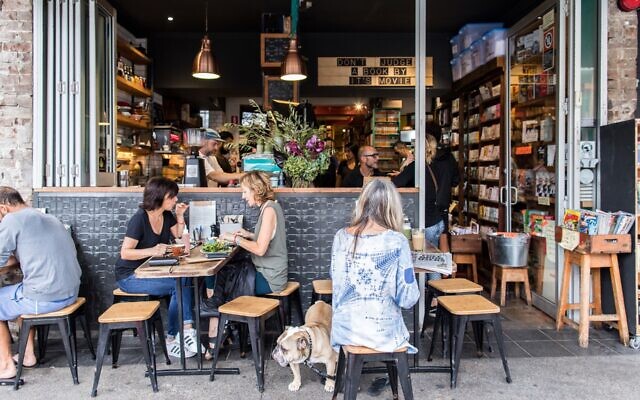 What's in a name?
Hester & Plath.
It's a memorable name that could have been painted on the shopfront sign hanging outside 46 Hall Street in Bondi.
But Sylvia Plath and Ted Hughes' relationship, immortalised in a series of passionate and disturbing letters, was tainted with Hughes' alleged psychological and physical violence towards Plath, while Joy Hester's art gave voice to the loss of her father, and personal battle with cancer.
Although Jane Turner holds great admiration for both 20th century creative luminaries, Hester & Plath was "a very tragic combination" for the name of her and Katerina Cosgrove's bookshop cafe.
Eventually, they selected Gertrude & Alice for their charming literary oasis nestled within one of Bondi's vibrant restaurant strips.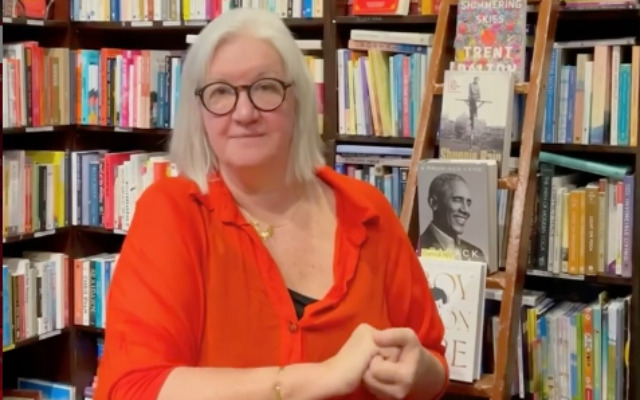 "We wanted strong female characters and Gertrude and Alice had such a unique story," says Jane.
While working at a bookshop in Paddington, Jane read Diane Souhami's biography of Gertrude Stein and Alice Toklas – American Jewish art collectors and modernist writers living in Paris, whose relationship was shaped by a love of literature, art, food and each other.
"It was an amazing story," says Jane. "They were so far ahead of their time – how they launched [Pablo] Picasso and [Henri] Matisse and [Ernest] Hemingway … They used to have these soirees at their home every Saturday night.
"It was a really big deal to get invited. They mentored so many young artists and writers, and their home became a haven for struggling writers at the time."
As prolific writers themselves, Stein and Toklas established their own publishing company, through which they printed many of Stein's books, including a successful fictional work entitled The Autobiography of Alice B. Toklas in 1933.
Twenty-two years later, Toklas' signature hashish fudge recipe and advice for mastering traditional French delicacies such as coq au vin and beef bourguignon were published in The Alice B. Toklas Cook Book.
Praised as a meditation on French haute cuisine, the book is also a candid memoir, detailing Toklas' and Stein's recollections of dining with the likes of F Scott Fitzgerald, Hemingway and Thornton Wilder, and the couple's war-time experiences in Nazi-occupied France.
Survivors of both world wars, Stein and Toklas delivered medical supplies to hospitals in France for Allied soldiers during World War I.
By 1940, the Nazi invasion of France precipitated Stein and Toklas' relocation from Paris to provincial France.
Hiding in the Nazi-occupied farming town of Bilignin, Stein translated many of Vichy leader Marshal Philippe Petain's pro-fascist speeches into English.
This, among other things, have spurred critics to accuse Stein of sympathising and collaborating with the Nazis.
Her supporters, however, have maintained the writer's innocence, asserting she was doing what was needed to save herself and Toklas from a devastating fate under terrifying circumstances.
Wherever the truth lies, Jane and Katerina made it their mission to re-create the prewar romantic and intellectual ambience of Stein and Toklas' Parisian salon in the hub of Bondi.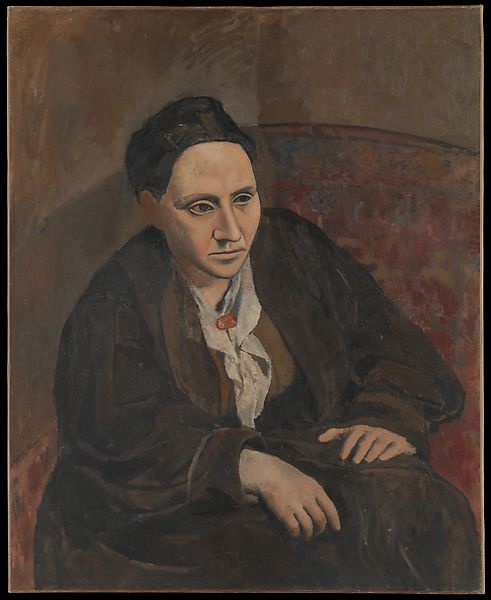 "When I read about them, we had Hester & Plath in mind, but I kept saying Gertrude & Alice almost by default," says Jane.
She recalls Katerina finally turning to her and insisting: "If you are going to keep saying that, we better call it Gertrude & Alice."
The new name stuck, and Jane and Katerina opened the doors to Gertrude & Alice in 2001, initially occupying an old surf shop a few doors down from the bookstore's current location.
Many PhDs and film scripts were drafted, edited and polished at the original Gertrude & Alice, before celebratory champagne was popped in the shop upon submission, shares Jane.
Celebrating its 20th birthday this year, Gertrude & Alice continues to evoke an inviting and warm atmosphere, offering 'a home away from home' for many loyal customers.
"Sometimes people come in and say, 'This looks just like my lounge room without all the clothes thrown everywhere.' Books have a life of their own and they bring the atmosphere, they bring the ambience. It's a very comfortable space to be in," reflects Jane, who now operates the bookshop cafe as its sole owner.
She has welcomed many Stein and Toklas collectors over the years, who come bearing various written works and pieces of memorabilia.
"We have had one of the major Gertrude Stein and Alice Toklas collectors come here from San Francisco, and he always gives us a Gertrude and Alice first edition or copies of their beautiful old cookbook," says Jane.
"It's been lovely to be able to tell their story when we can and give them another life."
You can check out the direct link to this article on the The Australian Jewish News website here:

https://ajn.timesofisrael.com/three-shops-for-the-history-books/