Description
~SOLD~
The Dog Who Wouldn't Be, by Farley Mowat

Published by Little Brown & Co, 1957.


Galdone, Paul (illustrator)
Humour-Canadian

Nice, clean collectible copy with original dust jacket.  Stated fourth edition. Condition: Very Good. All 238 pages clean and unmarked. Dust jacket appears to have light sun fading. Cloth hardcover binding in near fine condition with colours bright and unfaded. See all pictures included in the comment thread to see exact condition.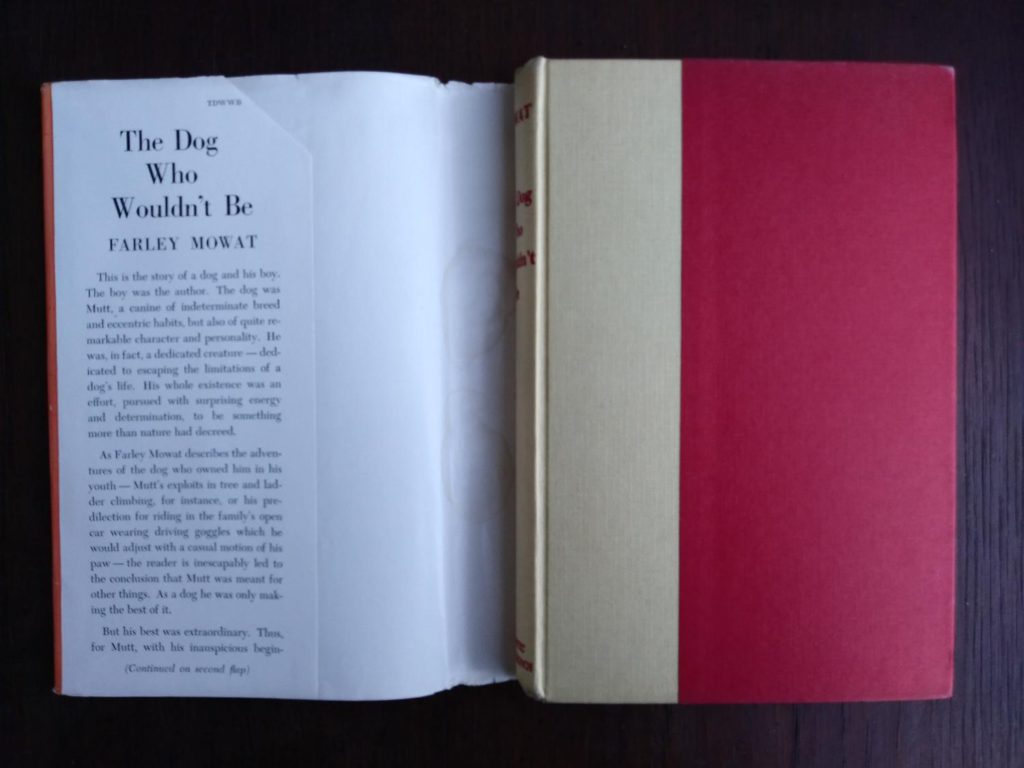 Synopsis (from Goodreads):
Farley Mowat's best-loved book tells the splendidly entertaining story of his boyhood on the Canadian prairies. Mutt's pedigree was uncertain, but his madness was indisputable. He climbed trees and ladders, rode passenger in an open car wearing goggles and displaying hunting skills that bordered on sheer genius. He was a marvelous dog, worthy of an unusual boy growing up in a raw, untamed wilderness.
~See all of the pictures posted in the Gallery Area of this posting!~
~ Price posted is in (CAD) Canadian Dollars ~